Animal feed: changes the nutrition for the zootechny?
An American researcher has published a list of innovations: algae and insects in pole position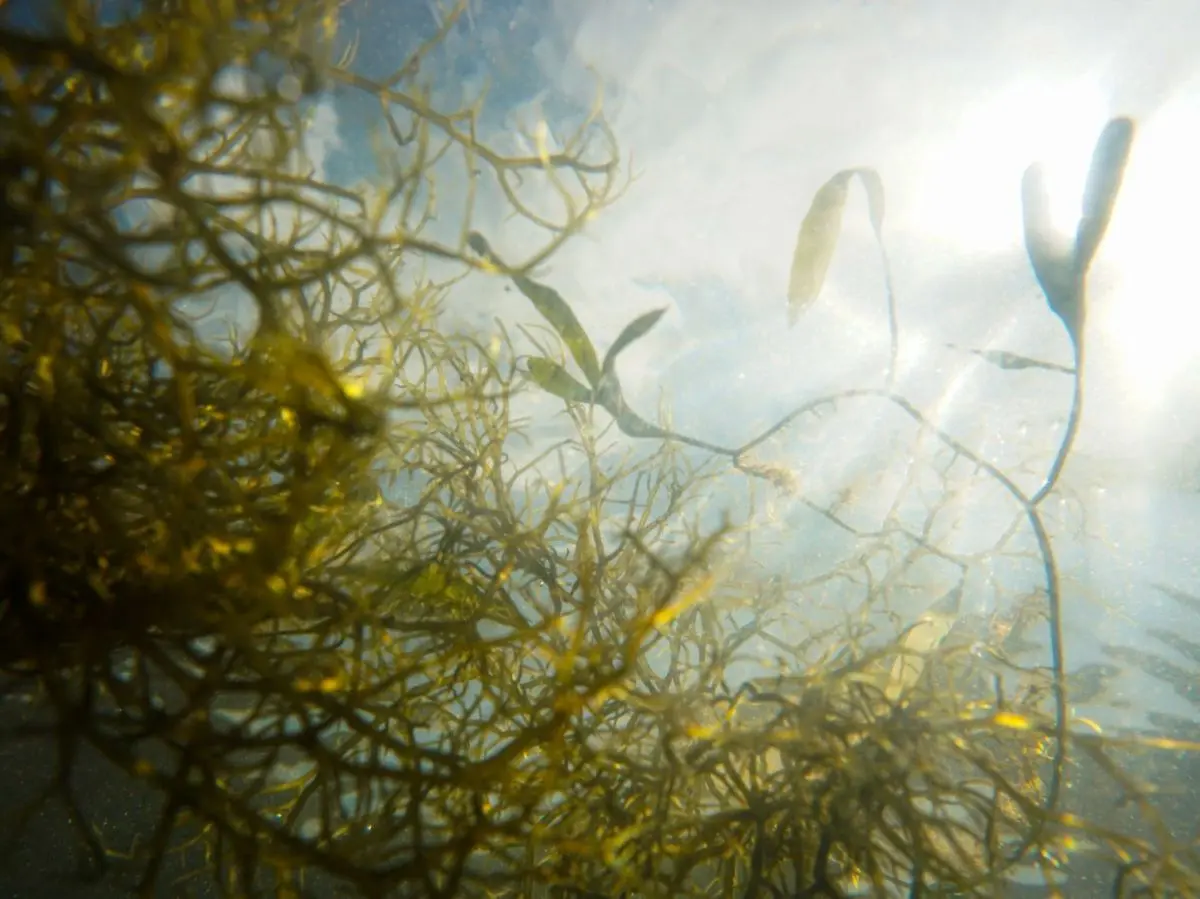 Which animal feed ingredients could 'make headlines' this year? Will algae and insects really become viable options as ingredients? The questions, which are as topical as ever, were answered by an American researcher, Efstratia Papanikou, a plant physiologist with an MSc from Kansas State and a PhD from the University of Illinois who currently works at Ariston nutrition consulting. To explain the situation well, Papanikou has created a list that includes some well-known names and some new ones worth exploring.
Algae

The sustainable qualities of seaweed make it a major player in the alternative protein sector: as more restaurants, food retailers and brands implement sustainability initiatives along the supply chain, seaweed-derived ingredients are set to gain popularity. Production costs, however, represent a major challenge for current producers. "Macroalgae have the most potential as a sustainable source because they are already produced by the seas and need little energy to become a feed," says the researcher.
Insects

Due to its environmental and nutritional benefits, the insect industry is set to grow by 27.8% per year and could be worth nearly $ 8 billion by 2030, according to a report by Meticulous Research. It remains to be seen, however, whether consumers will accept food from insect-fed animals, according to the American researcher. "At the moment -he says- the sector is in the pilot phase, in most cases".
Sorghum
With severe drought in the EU and US in 2022, many farmers are considering a future with dwindling water reserves: in the meantime, farmers are considering sorghum as a resource-saving ingredient. Sorghum is a C4 plant and, as such, needs as much sunlight as maize, but unlike maize it has better yields in sandier soils and with little or no irrigation.
Soybean meal

Soybean meal will see a huge increase in volume due to the US government's decision to focus heavily on biodiesel. "With an abundance of low-cost soybean meal -the study points out- we expect to see increased consumption by animals around the world: this feedstock will not only compete in price with synthetic amino acids, but will bring complementary nutrients missing from low-protein diets back into animal rations".
Flaxseed

Flaxseed is the oil crop with the highest content of omega-3 fatty acid called alpha-linolenic acid: it is also a rich source of protein, dietary fibre and phytoestrogens. Cultivated varieties contain 45% to 50% oil: they contain many other underestimated components that can contribute to gut health, immunity and many other functions. "Linseed oil is viewed with a different eye in ruminant rations than other sources of fats and oils, according to the latest National Research Council publication on beef -says Papanikou-. In most cases, we expect an increase in the availability of extruded linseed products, as raw linseed should not be fed to animals".
Processed animal protein

This mainly concerns the EU, where Pap, the processed animal protein derived from mammals in ruminant feed that had been banned in 1994, has been readmitted. According to Efpra, the European fat processors and renderers association, Pap are nutrient-rich feed ingredients: those produced in Europe are made from animal by-products suitable for human consumption. Besides being safe, they are sustainable because they prevent valuable food from going to waste. "The animal nutrition industry in the EU -the study explains- does not yet know how to take advantage of Pap, as knowledge on how to use this raw material is largely outdated".
fc - 29205

EFA News - European Food Agency