A step forward for digital agriculture
FieldView and xFarm Technologies Platforms integrate for data collection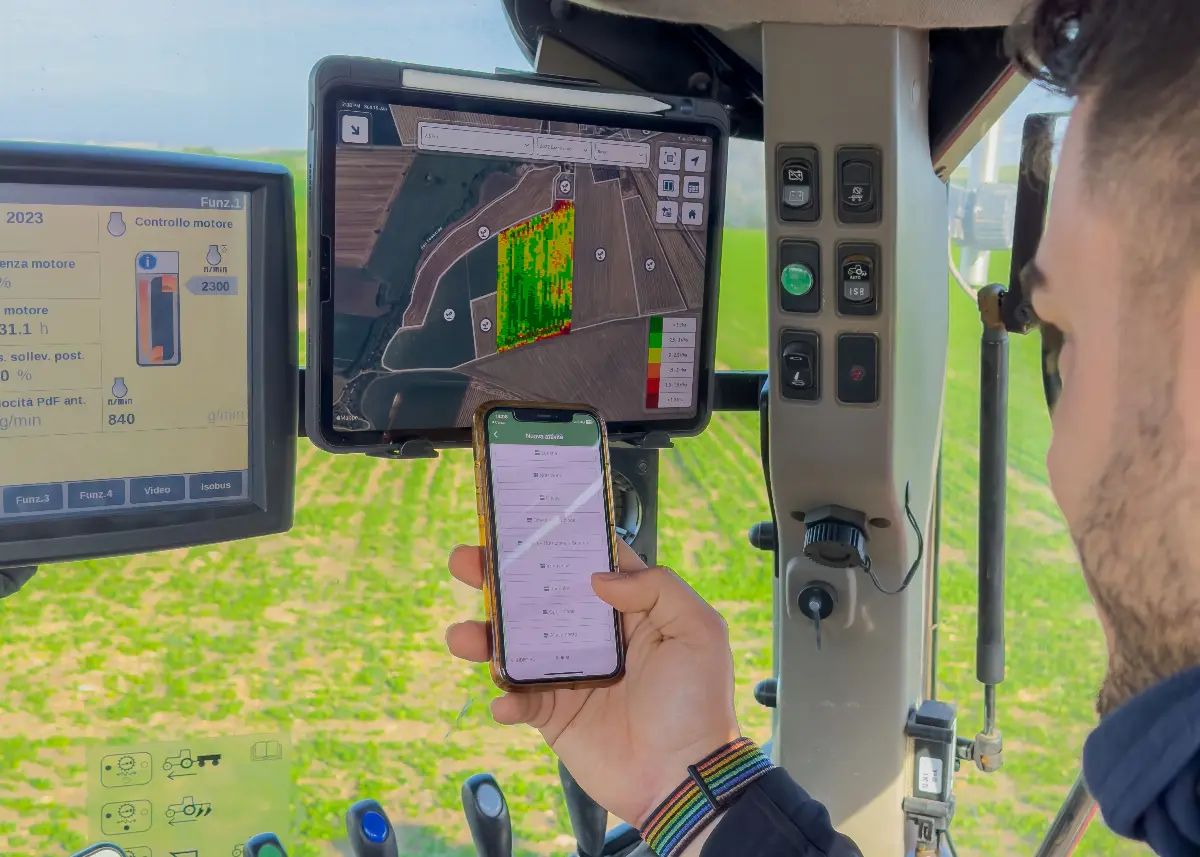 FieldView and xFarm Technologies have partnered to connect their respective platforms. The aim is to make sharing data easier for farmers and help consolidate and streamline farming operations. "By leveraging the complementarity of the two solutions, the integration of the FieldView and xFarm platforms improves farmers' decision-making through more effective use of their farm data", explains a statement from Bayer, of which FieldView is the leading platform for the digital agriculture. "This partnership fits into the context of new regulations that will emerge in relation to the Green Deal, helping farmers to adopt more sustainable practices, as well as easier and more automatic traceability of their agronomic operations".
FieldView helps farmers run their farms more efficiently, from planting to harvest, with information from satellites as well as connected machinery and equipment. It is used on over 80 million hectares in 23 countries around the world.
xFarm Technologies is a tech company that aims at digitizing the agri-food sector, providing innovative tools that can support farmers and stakeholders in the management of their companies. xFarm Technologies supports the work of 140,000 farms belonging to more than 50 supply chains on 1.8 million hectares. The partnership will link the two platforms, allowing users to share data between their FieldView and xFarm accounts in real time.
The partnership between FieldView and xFarm Technologies has a global reach and the data transfer can be activated by users in any country where both platforms are marketed. However, the collaboration will start in Spain and Italy, two countries where FieldView has been working successfully for years and xFarm Technologies has an established presence.
Matteo Vanotti , CEO of xFarm Technologies, declares: "We are enthusiastic about this partnership because we are convinced that the integration between our platform and FieldView can make an important contribution to the digitization of agriculture and make companies even more efficient, innovative and sustainable agriculture of these two countries".
For her part, Christine Brunel-Ligneau , EMEA digital farming solution customer enablement lead at Bayer Crop Science, says: "We are very pleased with this partnership, which will offer farmers new ways to access their data and use it more effectively."
lml - 28736

EFA News - European Food Agency