Immobiliare. DeA Capital RE si aggiudica gli Awards Fiabci di Miami
È la prima volta che un progetto italiano conquista i Prix d'Excellence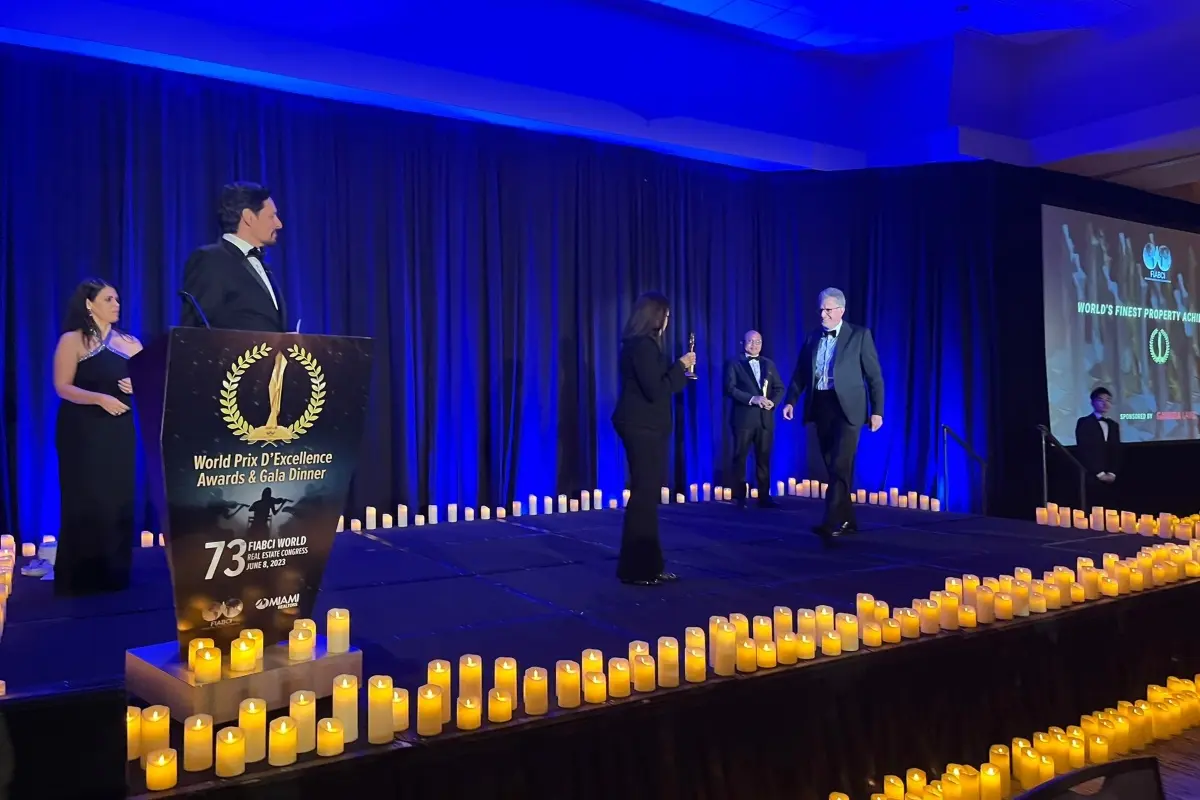 DeA Capital Real Estate Sgr con The Medelan ha vinto due prestigiosi "World Gold Winner" awards nella serata di Gala della 73° edizione Fiabci World Prix d'Excellence tenutasi ieri notte a Miami, nelle categorie Heritage e Mixed-Use Development.
È la prima volta nella storia dei Fiabci Awards che un progetto italiano si aggiudica i Prix d'Excellence.
Fondata nel 1951 a Parigi, Fiabci è l'organizzazione mondiale di business networking per tutti i professionisti associati al settore immobiliare in 47 Paesi nel mondo.
The Medelan è il progetto di riqualificazione condotto da DeA Capital Real Estate, con Paref in qualità di advisor, afferente a Palazzo Broggi su piazza Cordusio, uno dei trophy asset più noti ed ambiti del mercato immobiliare europeo, nel centro del business district di Milano, a pochi passi dal Duomo, dalla Galleria Vittorio Emanuele e dal Teatro alla Scala.
The Medelan si compone di tre blocchi edificati nel 1901,1903 e 1960 costituiti da tre edifici cielo-terra, collegati tra di loro. Il più antico è l'ex palazzo del Credito Italiano (1901, progettato dagli architetti Luigi Broggi e Cesare Nava) che confina lungo la via Tommaso Grossi con l'edificio Magazzini Contratti (1903, Luigi Broggi). Di più recente costruzione (1960, Giovanni Muzio) è l'ala del palazzo prospicente la Via Santa Margherita che completa la struttura di circa 55.000 metri quadrati compresa fra piazza Cordusio, via Grossi, via Santa Margherita, via San Protaso e via Porrone. The Medelan oggi mira ad essere la destinazione lifestyle più importante di Milano, 24 ore su 24, 7 giorni su 7: il progetto degli spazi interni è stato concepito per rendere gli edifici fruibili e vivaci in ogni momento con spazi dedicati alle attività commerciali, agli uffici e al tempo libero.
Dopo un complesso e attento processo di rigenerazione, su progetto dell'architetto Stefano Boninsegna con lo Studio Genius Loci Architettura, che ha avuto come uno dei principali focus la sostenibilità ambientale e l'eco-compatibilità oggi è un nuovo edificio polivalente, uno spazio urbano unico, un capolavoro urbano contemporaneo che ha integrato perfettamente gli elementi architettonici e storici dell'edificio con innovazione ed avanguardia.
The Medelan è certificato Leed Platinum, WiredScore e ha in corso il processo di certificazione Well Silver.
Sono grandi e importanti i marchi che hanno scelto The Medelan per i loro spazi commerciali o come casa per i loro uffici: Chanel, Barclays Bank Ireland PLC, Ferrari, F2i SGR, HSBC Continenial Europe Italy, K&L Gates Servizi S.r.l., Ludoil Energy, Palm Angels, Coin e Kave Home

Presenti a Miami gli attori del progetto: DeA Capital Real Estate SGR, quale gestore del Fondo Broggi proprietario di The Medelan e owner del processo di riqualificazione, con Renzo Misitano, direttore della Divisione Sviluppo Immobiliare, e Mirko Bruno, direttore Fondi, l'architetto Giordano Graff, partner Avalon Real Estate, con il ruolo di Alta Sorveglianza Tecnica, e Joao Nuno Santos Silva Madeira Andrade in rappresentanza del quotista del Fondo Broggi, Gruppo Fidelidade.
lml - 32064

EFA News - European Food Agency