Granarolo becomes a shareholder of Cefa
After more than ten years of synergy, historic entry of the dairy Group into the Bolognese NGO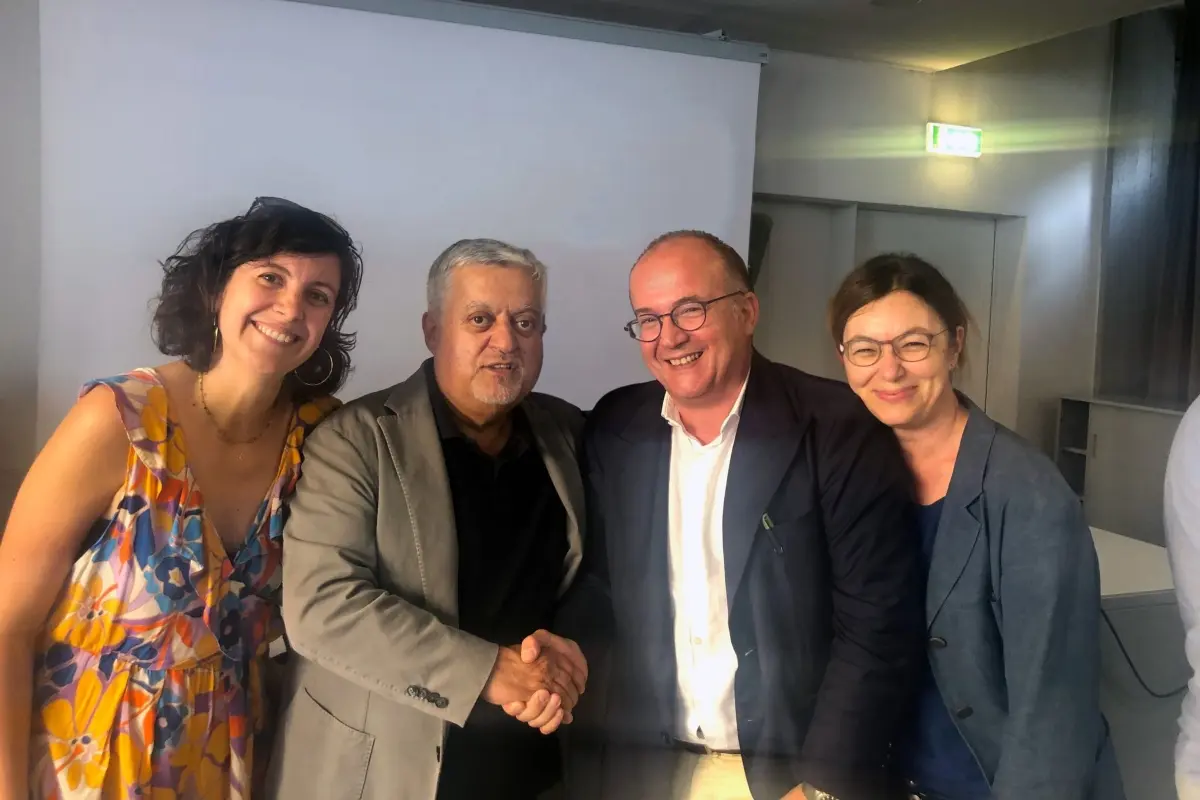 Granarolo SpA and Cefa announce that Granarolo will become a partner in CEFA (European Committee for Training and Agriculture) after two decades of synergistic work together with the Bolognese NGO founded by Senator Bersani. "After 50 years of activity, a new cooperative becomes a member of Cefa, it is Granarolo who has supported us in the last 20 years in the implementation of important development projects from Tanzania to Mozambique. In an increasingly interconnected world, we know that the value of relationships and collaboration is essential to have a significant impact. Together with Granarolo we are strengthening our commitment to promoting sustainable agriculture, protecting the environment and enhancing local communities", commented Raoul Mosconi, president of Cefa.
"We are happy to be able to establish an even closer relationship with Cefa, an NGO that has been carrying out important projects over time and to which we immediately felt very close in terms of mission and intentions. In recent years we have participated in missions abroad in Tanzania and Mozambique and initiatives in Italian territories that have involved farmers and Granarolo employees of all functions, always urged by Cefa to work to guarantee work and food security in small rural communities. Creating healthy supply chains capable of growing in the name of economic, social and environmental sustainability: this is our common mission", commented Gianpiero Calzolari, president of Granarolo

Granarolo's entry into Cefa coincides with the start of milk distribution activities at a school in Mozambique. On June 14, the first free weekly distribution of milk was held to 291 girls and boys of the Manuel Cambezo primary school in the province of Sofala in Mozambique. This is the beginning of a new phase of the AfricaHand project that Granarolo and Cefa have been carrying out for 5 years with the aim of creating development and overcoming hunger thanks to breeding and the production and sale of bovine milk.
More than 200 farmers gathered in 3 cooperatives and 1200 farmers are involved in the project. Through the distribution of milk in schools, the aim is to combat child malnutrition by encouraging the consumption of milk. For this purpose, a study will be carried out on 100% of the children involved in order to verify how much milk consumption helps their growth. In a first session all the anthropometric data (weight, height, brachial perimeter) of the children who will be monitored and studied for the next three years were collected. The medium-term goal is to bring the number of beneficiary girls and boys who are guaranteed milk to 1,200.
Everyone can contribute to the distribution of milk in schools in Mozambique. With a monthly donation of 23 euros, another 10 children are guaranteed to receive milk every week.
lml - 32710

EFA News - European Food Agency