Italian milk group Granarolo Baby lands in China
Social pages opened for the launch of the distinctive line of products dedicated to children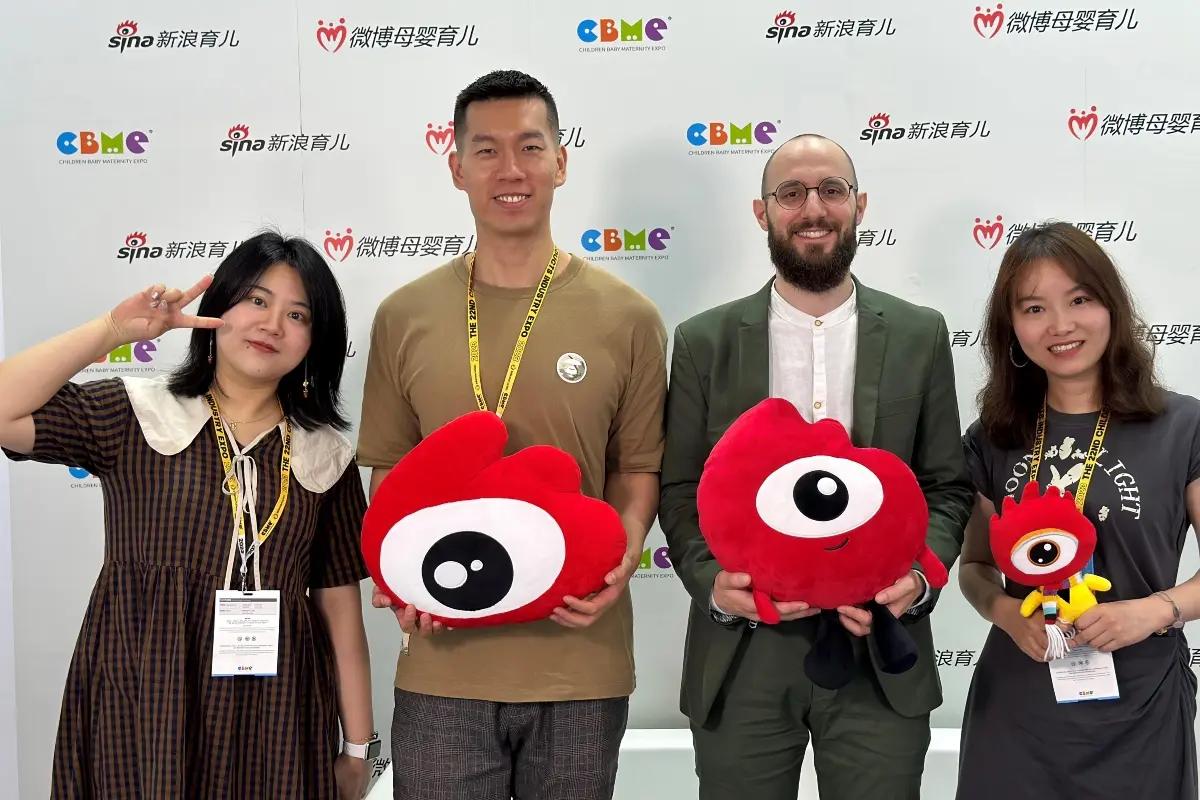 Granarolo SpA, the first agro-food group with Italian capital, officially launches Granarolo Baby in China, the international version of the distinctive line in the name of innovation dedicated to the world of childhood, to accompany children from 0 to 3 years and beyond. The Granarolo Group represents the most important Italian milk supply chain directly owned by associated producers in cooperative form.
The occasion was the participation in Cbme - Children, Baby and Maternity Expo, the most important fair dedicated to maternity in the world, which was held in June 2023 in Shanghai, where the Group presented the complete range of liquid products for (0-6 months, 6-12 months, 1-3 years), made in Italy with 100% Italian milk from the farmer-members of the Granarolo supply chain, with formulations specifically designed for the Chinese market.
The products launched at the moment are: Uht stage 1 infant milk (0-6 months) in 6x100ml format; Uht stage 2 infant milk (6-12 months) in 6x200ml format; Uht stage 3 infant milk (1-3 years) in 6x200ml format.
Granarolo is the only Italian company to have a factory certified by the Chinese authorities for the export of infant formula. During the fair, consumers and insiders were able to evaluate and taste the products, which met with great success thanks to the organoleptic profile characterized by the use of high quality milk, clearly distinguishing themselves from the other types on the market.
Granarolo Baby also has a further point of distinctiveness compared to both the local and international offer of powdered formulas since it is in ready-to-feed liquid form and therefore very practical for Chinese families, who have particularly appreciated this characteristic. In the context of the event, Group representatives were interviewed by Sina news, the parent company of Weibo, the Chinese equivalent of Twitter, and the interviews were published on the page dedicated to the "mother and child care" world, followed by over 1.3 million followers.
To support the launch of the range, the Granarolo page was opened on the Chinese social channel WeChat, the app for chatting and shopping, where communications on the brand, the world of childhood, ingredients and Granarolo cheeses will be posted, while the account on Little Red Book (Xiaohongshu), the equivalent of Instagram, is being opened, where influencers, key opinion leaders and key opinion consumers/customers will be engaged through live streaming and other collaborations.
Among other planned activities, a series of in-store promotion days will be organized in major babystore chains in the main cities to present the product range to families with tastings, question and answer sessions and social sharing.
lml - 33290

EFA News - European Food Agency