Buitoni: Bella Napoli La Classica turns 30 and is renewed
The frozen pizza most loved by Italians will offer an even higher and tastier crust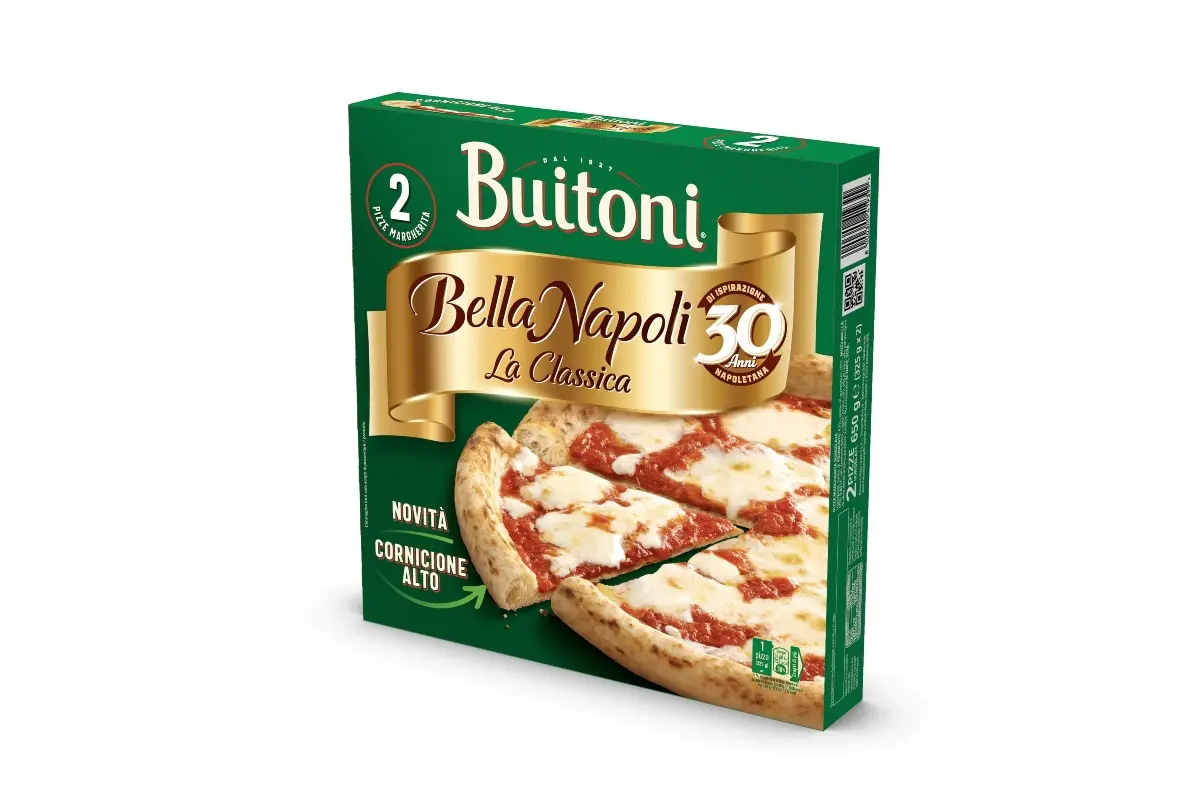 Tomato, basil and stringy mozzarella: selected raw materials that combine with an extraordinary dough, crunchy at the base and soft inside, inspired by the Neapolitan tradition. It's Buitoni Bella Napoli La Classica, the frozen pizza most loved by Italians.
A true cult, like his unforgettable TV commercial from the 90s, in which the protagonist Diego Abatantuono challenges prejudices towards frozen pizza and pretends to prepare a pizza for friends with the "Capuozzo method". Only after having satisfied them, he reveals that it is, in reality, the "Buitoni method" for frozen pizza, which since then has conquered the palates of millions of Italian families. Still produced in the Benevento factory, ever since it was introduced in 1993 the Buitoni Bella Napoli La Classica pizza has been an enormously successful product, crossing the borders of Italy and arriving in many European countries.
Today Bella Napoli La Classica turns thirty and, for the occasion, in addition to a celebratory pack, it is renewed by offering a new, higher cornice. A more airy and tasty edge that will improve the pizza experience even further, so that each slice is more full-bodied, soft on the inside and crunchy on the outside.
The years pass but Buitoni Bella Napoli La Classica continues to renew itself and remains a solid point of reference for those looking for an authentic taste experience even at home. Prepared with care, it is then immediately frozen, so that its flavor and quality remain unaltered and can thus reach the tables of millions of Italians. A true hymn to taste, always at hand: just take it out of the freezer and put it in the oven, so that in just 10 minutes an unmistakable scent of pizza spreads around, capturing the attention of anyone nearby.
This new version of the most loved pizza of all time represents a new chapter of the Bella Napoli Buitoni line which invites, once again, Italians to sit at the table to celebrate these incredible 30 years of taste and tradition together.
lml - 34630

EFA News - European Food Agency