New returnable glass bottling line for Coca Cola
12 million euro investment for plant in Edelstal, Austria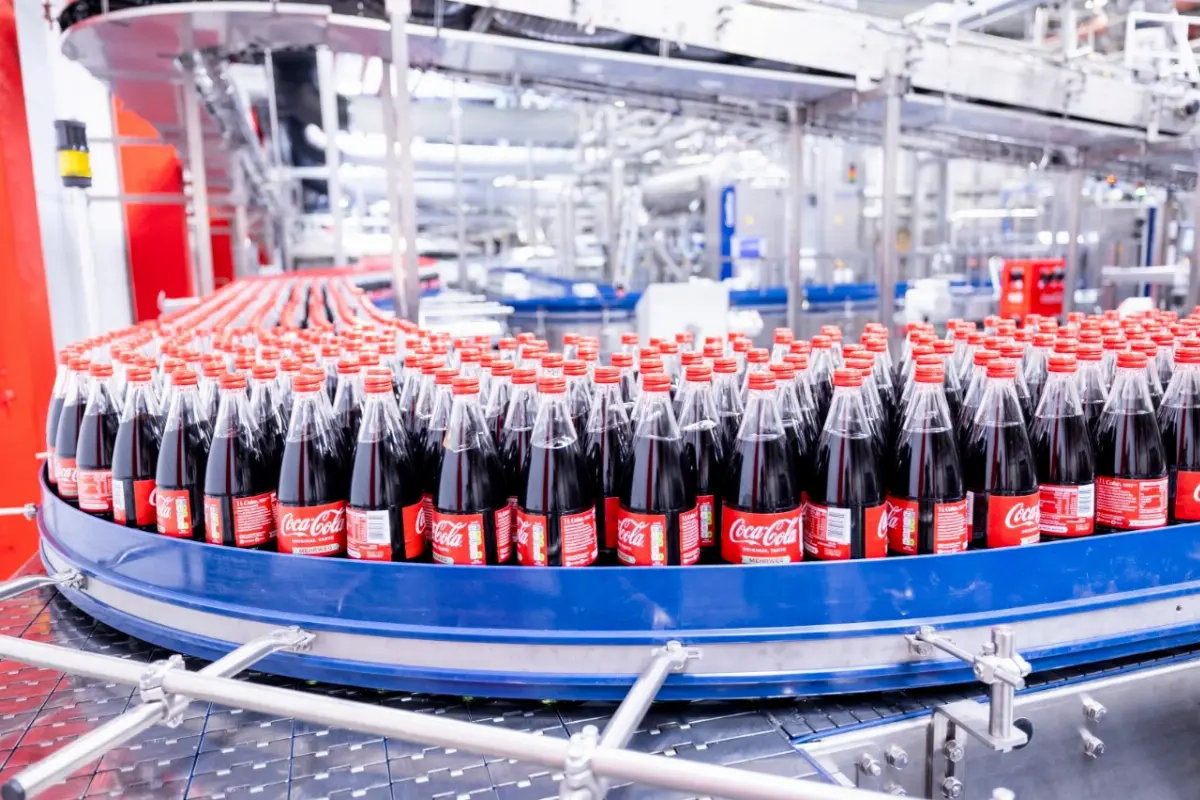 Coca-Cola Hbc has inaugurated a new high-speed returnable glass bottling line at its plant in Edelstal, Austria. The investment for the new plant is 12 million Euros, supported by a 4 million Euros grant that came from the Austrian government as part of a fund for beverage companies and retailers to enable a true circular packaging economy. The new, more water- and energy-efficient line will produce a 400-ml returnable and resealable glass bottle for the Austrian market.The innovation involves the Coca-Cola and Coca-Cola Zero Sugar lines. The multinational stresses this is a first for 29 markets in the area of on-the-go and at-home consumption.
Consumers, the company points out in a statement, "can also purchase Coca-Cola, Coca-Cola Zero Sugar, Fanta Orange and Sprite in 1-liter returnable glass bottles. The universal 1-liter bottle design for different brands of carbonated soft drinks helps simplify production and logistics and reduce sorting and reverse logistics in the market".
The investment is part of the company's plan to achieve net zero emissions throughout its value chain by 2040. According to the company, the expansion of returnable packaging responds to the growing demand for green solutions from Austrian consumers: it will help the company itself meet the returnable packaging quotas in retail that will be introduced by 2024.

"Coca-Cola HBC Austria has been at the forefront of the search for new sustainable solutions for a number of years, and we are pleased that our focus on investment, innovation, and partnerships is helping us to achieve our goal of distributing our beverages in a more sustainable way -emphasizes ceo Zoran Bogdanovic-. Austria is already one of our fastest growing markets for reusable packaging, and this new line will further accelerate this type of packaging demanded by both our customers and consumers".
"As the return packaging offers a reduced carbon footprint -adds the manager-, this new line in Austria further supports our Net Zero target by 2040. We are grateful for the partnership with the Austrian government, which allows us to work together towards the common goal of a greener business model and a better environment".
Over the past twelve years, Coca-Cola HBC has reduced Scope 1, 2 and 3 emissions by 30%: this new packaging represents 34% of Ambit 3 emissions in the total supply chain.


fc - 34741

EFA News - European Food Agency