Glyphosate. Italian government is against the ban but would prohibit it in the drying phase"
The Minister of Agriculture announces the imminent vote in Parliament for the ban on synthetic meat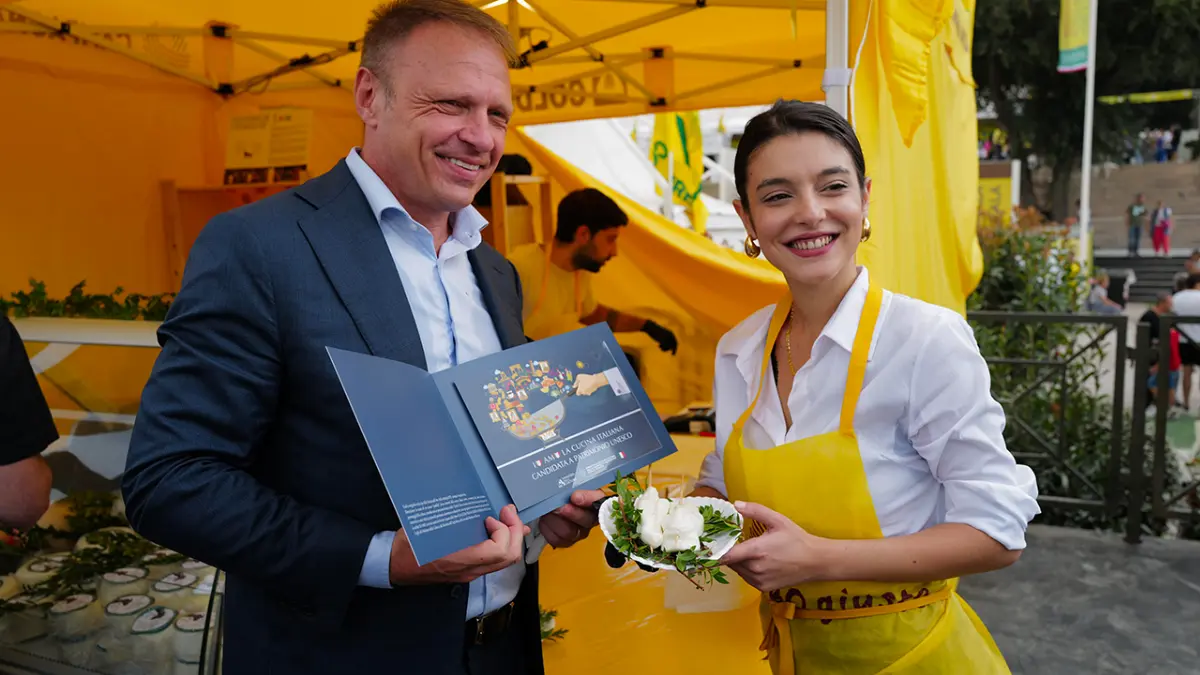 "The Italian Parliament will definitively ban the production, marketing and import of synthetic food in our nation as soon as possible. Thanks to the presidents of the Agriculture Commissions of the Senate and Chamber, Luca De Carlo and Mirco Carloni, who have accelerated the work , we have arrived at the calendar in the Montecitorio Chamber for the last step". This was announced by the Minister of Agriculture, Food Sovereignty and Forestry, Francesco Lollobrigida, speaking over the weekend at the Coldiretti Village at the Circus Maximus in Rome.
"Agriculture is the center of the economy and is defined as the primary sector, but everything that has been done in recent years has gone in the opposite direction, because sustainability has been looked at in an ideological way. Today, finally also in Europe, returns to talk about environmental sustainability linked to two other pillars that travel together: the economic and the social one. Our productions are of quality because our producers are those who pollute the least, careful to preserve the territory to enhance it", underlined the minister .
"The Italian agri-food sector is establishing itself in the world and the Meloni Government will try to give an ever greater impetus to this crucial sector, to open doors and markets to our products, protecting what is truly Italian, in the name and in defense of those who produces. This is the work we have been doing since day one, we will continue to do it, this fills us with pride and gives us strength", continued the minister. "There is a very relevant discussion about glyphosate in Europe. We are against repealing its use because the system may not hold up. It should be prohibited in the drying phase. We have relied, as for synthetic meat, on the Ministry of Health which shares this path that we will try to follow in Europe. It must be specified that the use must be compatible with human health", added Minister Lollobrigida .
On the same occasion, the owner of Masaf returned to talk about the candidacy of Italian cuisine for UNESCO heritage, for which the government is involving "a large part of the 250 thousand restaurants present in Italy and abroad", so that they "always use national products, without giving in to Italian sounding, it will multiply the value of Italian agri-food". "60 billion in exports that the agri-food sector recorded in 2022 are many but they represent a starting point. We can do much more, create wealth and also help those who are experiencing difficult times. To do this we need to strengthen our agri-food supply chains. How President Giorgia Meloni also underlined yesterday, agriculture is central to our economy and the Government has been committed from day one to investing in this crucial sector for our economy", concluded the minister.
lml - 35152

EFA News - European Food Agency