Hein Schumacher new CEO of Unilever
The former CEO of FrieslandCampina will replace the outgoing Alan Jope from 1 July 2023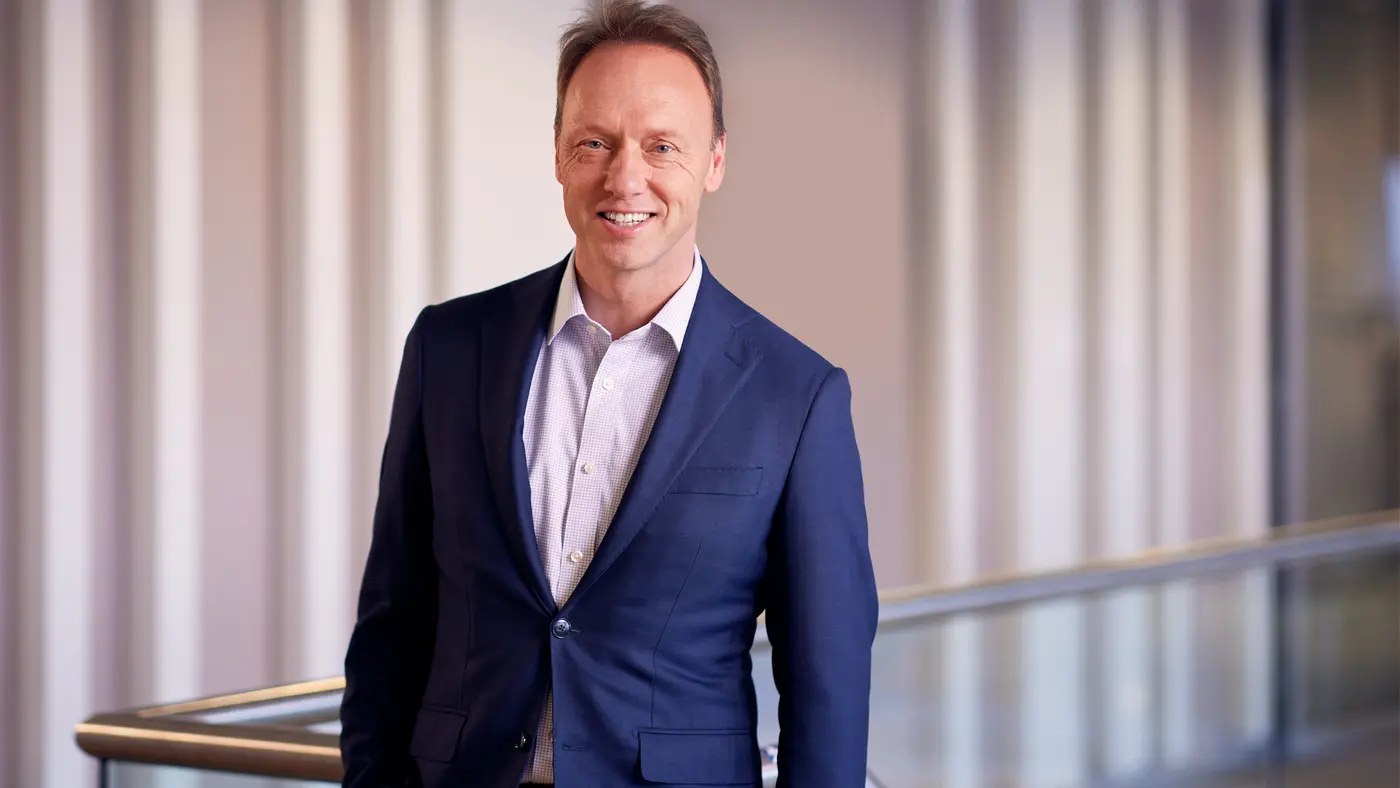 Unilever has announced the appointment of Hein Schumacher as the company's next CEO. Schumacher , 51, married, father of three, he is currently managing director of global dairy and nutrition company Royal FrieslandCampina.
The appointment should take effect from 1 July 2023 when Schumacher will de facto replace Alan Jope , who announced his decision to retire last September, less than a year after the failure of Unilever's attempt to buy the assets of GlaxoSmithKline in consumer health sector and, just a few months after investor Nelson Peltz joined the company's board of directors.
Peltz himself, according to Reuters, said he strongly supports Schumacher "as our new CEO" and that he is "anxious to work closely with him to create significant and sustainable value for stakeholders".
"I am delighted to have been appointed to lead Unilever - explains the new CEO -. It is a company with an impressive global footprint, a strong portfolio of brands, a talented team and an enviable reputation as a leader in sustainability. In my time on the board, I have become increasingly convinced of the strength of Unilever's fundamentals and its clear growth potential".
Schumacher began his career at Unilever in a finance position: he became a non-executive director of Unilever in October 2022 but, since 2018, has been the managing director of FrieslandCampina, a Dutch multinational dairy cooperative based in Amersfoort, the Netherlands. A company with a turnover of 11 billion Euros that operates in over 40 countries, in which the manager has made significant changes to the portfolio and the organization, transforming it into a more focused, growth-oriented and sustainable company. Now, by virtue of the new role entrusted to the manager, the supervisory board of the cooperative has started the process of selecting his successor.
"Schumacher has successfully guided FrieslandCampina through an important period of transformation for the company - underlines the chairman of the board, Sybren Attema -. Under often very difficult circumstances, he has led the company with full focus on realizing a sustainable and impact-proof FrieslandCampina future. We regret to see him leave and we wish him all the best in his new position".
Prior to joining FrieslandCampina as CFO in 2014, Schumacher worked for HJ Heinz for over a decade, holding roles in the US, Europe and Asia. In his last four years at Heinz, he worked in China, where he led the Asia-Pacific turnaround
"We are delighted to welcome Schumacher as the new Chief Executive Officer, following an extensive global search process - underlines Nils Andersen, Unilever Chairman -. He is a dynamic and values-oriented business leader with a wealth of diverse experience and an excellent track record of results in the global consumer goods industry. He has outstanding strategic capabilities, a proven track record of operational effectiveness and a strong track record in both developed and developing markets".
According to the Unilever official press release, in his new role Schumacher will receive a fixed annual salary of 1.85 million euros, will be entitled to receive annual bonuses and bonuses from the Performance share plan, as well as transfer support: his salary, note the company, it is placed in the average of the reference companies.
lml - 28818

EFA News - European Food Agency