Syria: half of the population is food insecure
The alarming data from the WFP after 12 years of war and just over a month after the earthquake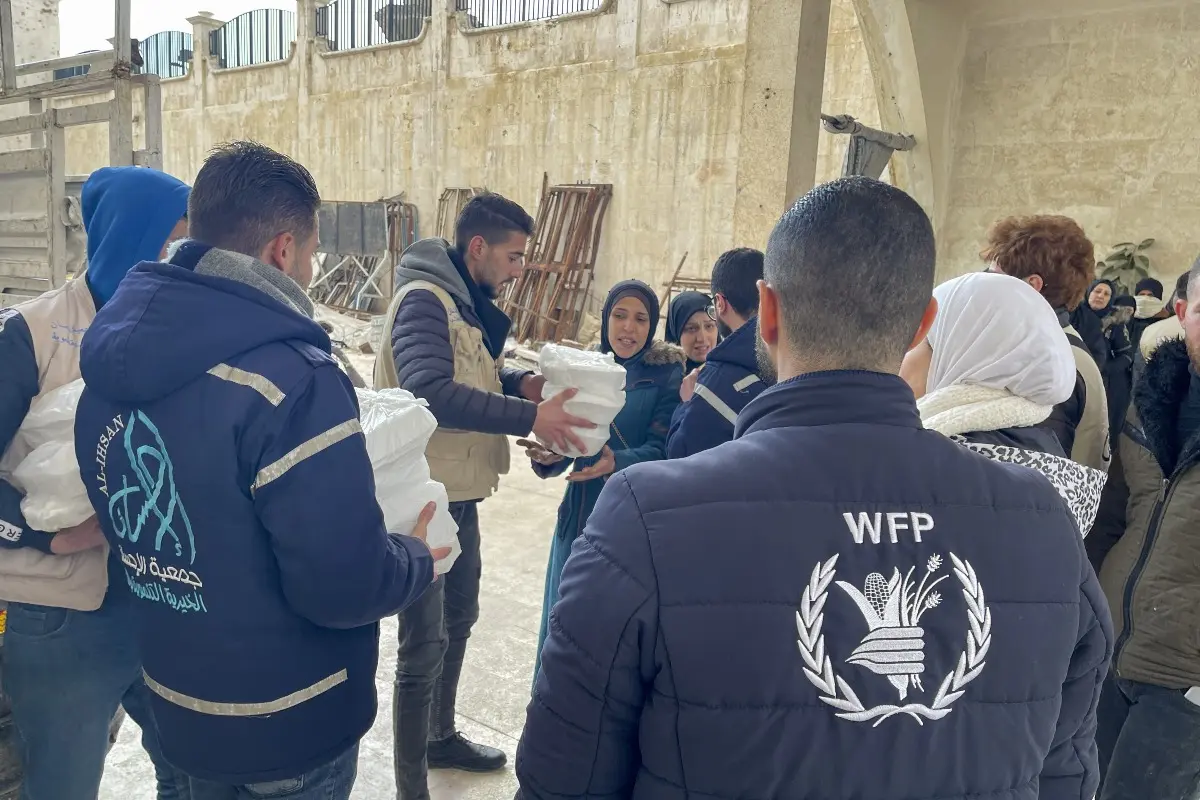 In Syria, an average monthly wage currently covers about a quarter of a family's food needs, the UN agency World Food Program (WFP) said today, highlighting the urgent need for more substantial humanitarian assistance as the country grapples with the devastating impact of recent earthquakes and a 12-year conflict. About 12.1 million people, more than 50 percent of the population, are currently in conditions of food insecurity while another 2.9 million people risk falling into it. Recent data shows that malnutrition is on the rise, with never-before-seen rates of underdevelopment and maternal malnutrition.
"Bombing, displacement, isolation, drought, economic meltdown and now earthquakes of staggering proportions. Syrians are extraordinarily resilient, but there's a limit to endurance," said Kenn Crossley , director of WFP in Syria. "At what point will the world say: enough is enough?".
The earthquakes of February 6 hit a country that already saw food prices skyrocketing. The cost of the standard food selection that WFP uses to track food inflation has doubled in one year. They are now 13 times more expensive than they were three years ago and there are no signs of a downturn.
Food and fuel prices are at a decade high after years of inflation and currency devaluation. Rates of underdevelopment among children have reached 28% in some parts of the country, and the prevalence of maternal malnutrition is 25% in northeastern Syria.
A country that was previously self-sufficient in food production now ranks among the top six countries in the world with the highest food insecurity and a heavy dependence on food imports. War and other calamities have reduced grain production by 75%.
WFP provides food assistance to 5.5 million people across the country, however, since the earthquake hit northern Syria, WFP has reached 1.7 million people affected by the earthquake, including those already receiving food assistance monthly.
"Now, however, WFP urgently needs at least $450 million to maintain assistance for more than 5.5 million people across the country for the rest of the year, including $150 million to support six months 800,000 people affected by the earthquake", reads a note from the United Nations body. "Without sufficient resources, WFP will have to drastically reduce the number of beneficiaries starting in July, leaving millions of people in dire need without food assistance".
lml - 30040

EFA News - European Food Agency