Grana Padano renews digital communication
The Consortium estimates a 400% growth in digital performance over the next two years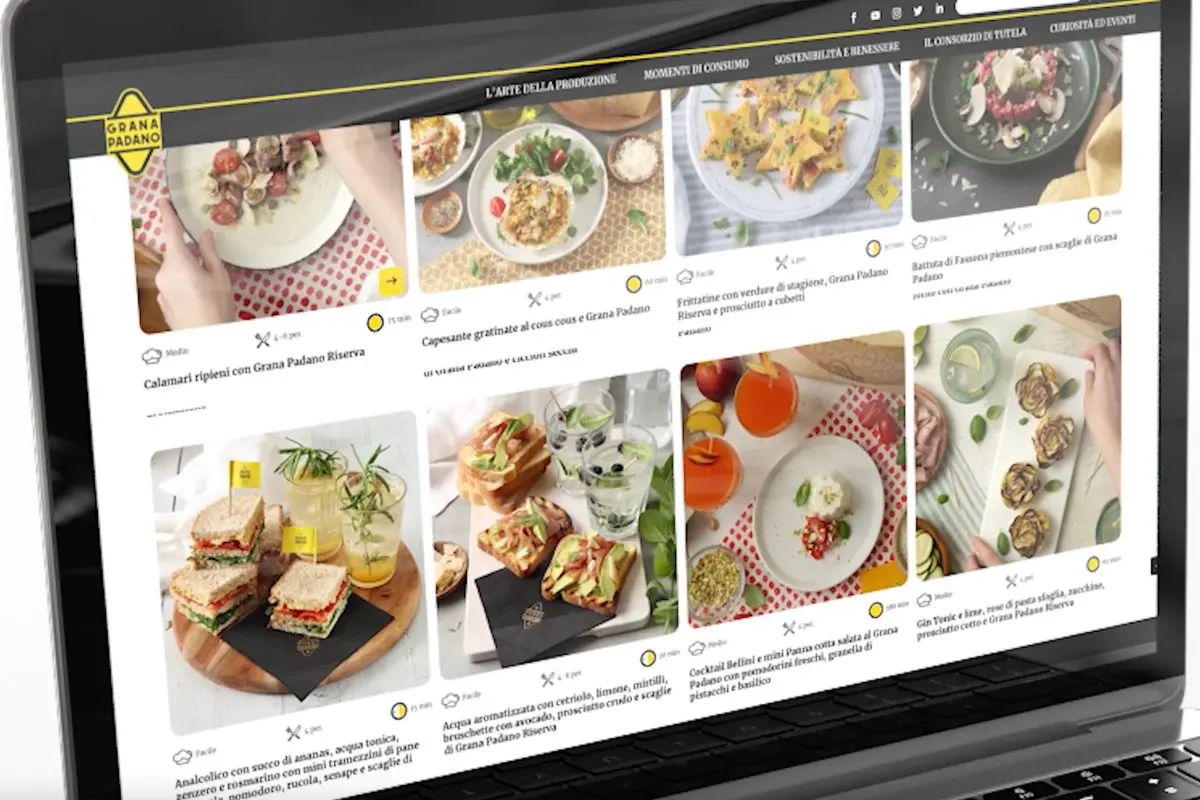 To crown the journey that began in 2022 with the adoption of a new data-driven strategy, the new website of the Protection Consortium www.granapadano.it is online. "The millenary history of Grana Padano – commented the general director of the Consortium, Stefano Berni – is that of a cheese that has evolved to become the emblem of Made in Italy and the most consumed DOP in the world, with an export of product equal to 47%. A cheese which, while maintaining the tradition of its recipe, therefore knows how to renew itself and always give new emotions, even through the digital world".
The evolution of the institutional site of the most consumed Dop in the world will now allow for a real media platform that will guarantee maximum performance linked to organic and paid positioning strategies. With the new website going online, all social channels will be integrated within a content development strategy, created on the basis of strategic buyer personas, capable of responding to the new Meta and Google algorithms.
The project for the new site was developed in various areas of intervention starting from the evolution of the user experience and the information architecture to improve the organic indexing and recategorization of over 3,000 contents present in 5 languages according to search behavior . The aim is to increase the performance and KPIs of the entire digital ecosystem until the implementation in 2024 of the Customer Data Platform and Artificial Intelligence tools to intercept and therefore respond to user needs.
This approach will make it possible to achieve the Consorzio Tutela Grana Padano's objective of increasing its undisputed leadership and with a forecast of 400% growth in digital performance over the next two years. Francesco Giromini, Founder & CEO of Fgmc, the agency that coordinated the work of the new site, concluded as follows: "The Consorzio Tutela Grana Padano has developed a courageous digital strategy capable of changing the rules of the game through the combined use of data and the latest technologies to intercept the behavior and needs of increasingly evolved consumers".
lml - 30900

EFA News - European Food Agency