#BeatPlasticPollution: Emirates recycles tableware for in-flight dining
The new initiative of the carrier celebrates World Environment Day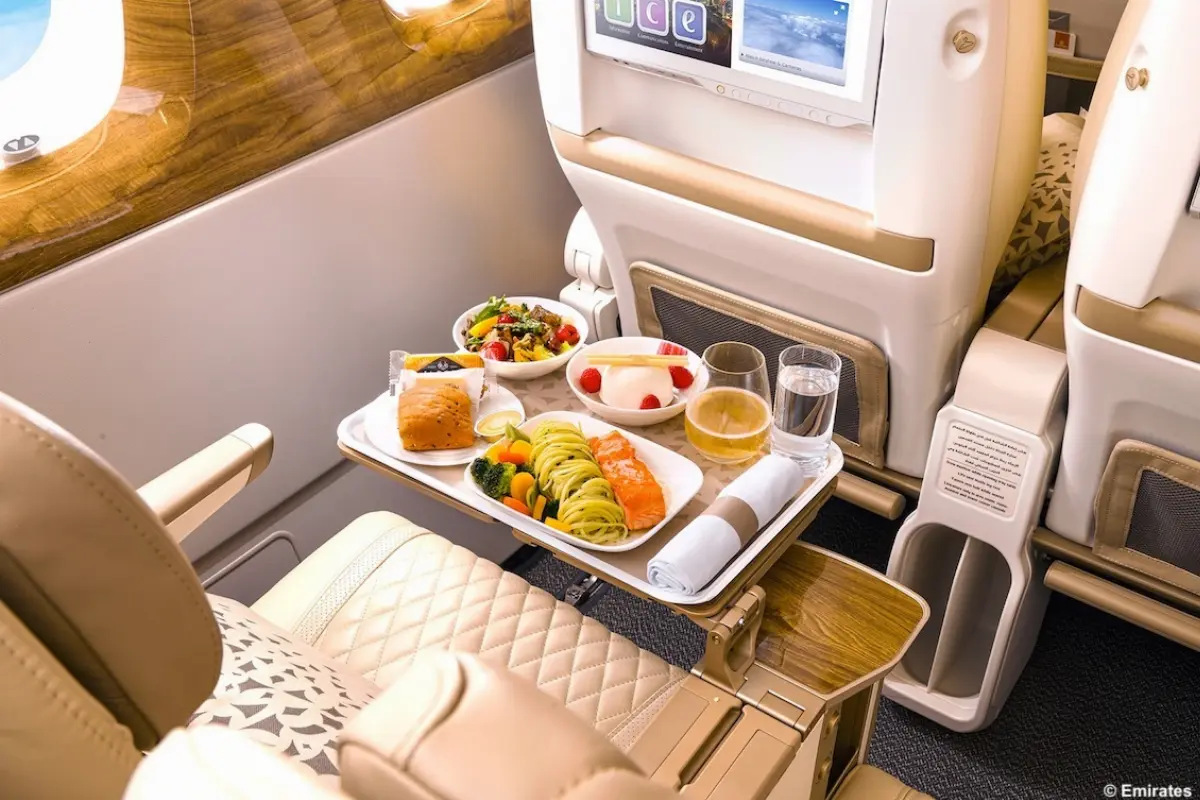 A new pollution initiative is announced by Emirates for a closed-loop recycling programme, where millions of in-flight items, such as plastic trays, bowls, snack plates and casseroles, will now be recycled in a local plant and will be processed into new, ready-to-use products for the company's meal service. And it is on the occasion of the United Nations World Environment Day which occurs today on June 5 and which this year has the theme #BeatPlasticPollution, that the airline announced the introduction of new recycled utensils on board its aircraft starting just since June of this year.
In line with its commitment to responsible consumption, the new initiative represents a transition towards the principles of the circular economy, in which objects are used in smaller quantities, reused and recycled. Millions of old and damaged items used for dining in Economy and Premium Economy Class will be collected after flights, washed and checked for damage, transported to a facility in Dubai to be ground, reprocessed and made into new plates, bowls and trays, only to be sent back to Emirates Flight Catering where they will be reused in thousands of in-flight meals.
Plastic materials that have already reached their end of life and would otherwise have to be discarded will be reused. The new trays, casseroles, snack plates and bowls, containing at least 25% reused (recycled) material, will be put back into service on airplanes around the world and the percentage will continue to increase over time. The company is not new to environmental initiatives, and has been committed to reducing plastic waste for years and has already implemented several initiatives in addition to the new closed-loop recycling project. It diverts over 150 million single-use plastic items from landfills every year by replacing plastic straws, in-flight retail bags and teaspoons with responsibly sourced wood and paper alternatives.
Economy Class and Premium Economy passengers can stay cozy thanks to the soft blankets on board, each made from 28 recycled plastic bottles. Over the course of a year, this initiative helps prevent 88 million plastic bottles from ending up in landfills, according to a statement. The current range of toy bags, toiletry kits and soft toys for children are made from recycled plastic bottles. Furthermore, over 8 million plastic bottles are reused during the 12 months of production of the amenity kits.
The hygienic lids for the bowls of the meal trays served on board and the plastic cups are made from 80% recycled plastic (rPet). The amenity kits for Economy Class and Premium Economy are made from alternative materials such as kraft paper, rice paper and recycled plastic. In this way the consumption of plastic is reduced. Cabin crew separates glass and plastic bottles for recycling in Dubai. In this way, around 500,000 kg of plastic and glass were removed from landfills in 2022.
red/f - 31972

EFA News - European Food Agency