Cop28: Agenda on food systems and agriculture
Call to sign first declaration on food and climate action in Rome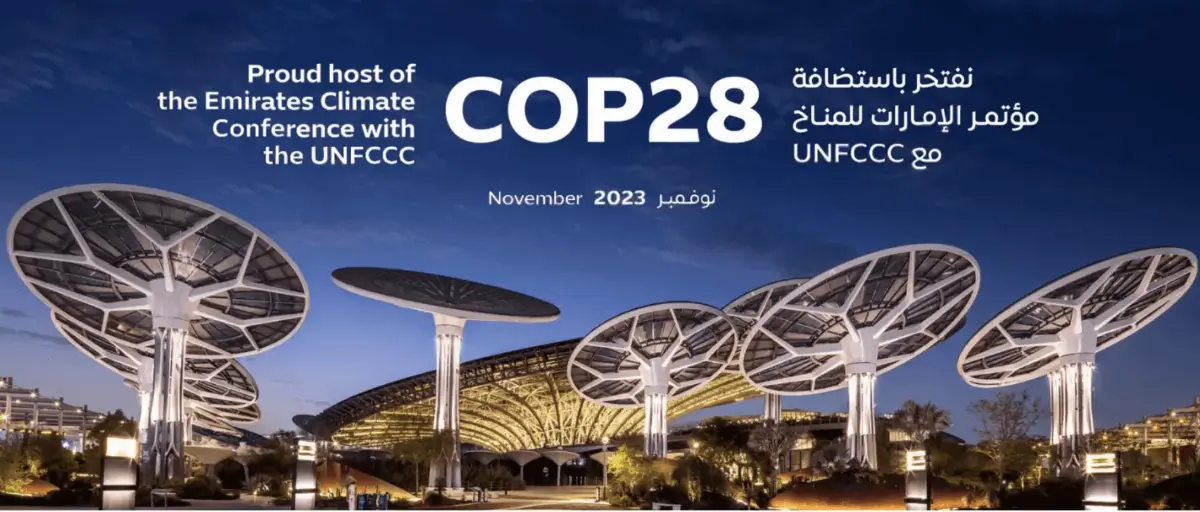 The Uae COP28 chairmanship launched its Agenda on Food systems and agriculture part of the work to shape the action agenda leading up to this year's climate conference. It was the COP28 chair, represented by Mariam bint Mohammed Almheiri, UAE's minister of Climate change and environment and COP28 food systems leader, who called on governments to show "leadership" by signing the first Leaders' Declaration on Food systems, agriculture and climate action during the Food systems summit in Rome, which concludes today.
The Declaration calls on national governments to align their national food systems and agricultural strategies, with their Nationally Determined Contributions (NDCs), National Adaptation Plans (NAPs) and National Biodiversity Strategies and Action Plans (NBSAPs). It will also celebrate countries that are leading the way by putting food systems and agriculture at the center of the climate process.
In addition, the COP28 chair calls on a diverse group of food and agriculture stakeholders to accelerate existing initiatives in food systems, agriculture, and climate action. The announcement follows recent commitments by the UAE government to accelerate action to reduce emissions domestically by 40% by 2030, compared to the business-as-usual scenario in its third update of its second NDC.
The COP28 chair calls on all parties to consider raising their ambitions through revised NDCs, meeting historic commitments, such as $100 billion in climate finance, and providing what is needed at COP28, including financing and provisions for loss and damage.
As part of this collaboration, a flagship initiative has also been launched to promote the widespread adoption of regenerative agriculture across broad food landscapes, supported by procurement and investment commitments. This initiative will be jointly chaired by the United Nations High-Level Champions on Climate Change, the World Business Council for Sustainable Development (WBCSD), and the Boston Consultancy Group (BCG).
"The COP28 chair's commitment to prioritizing food systems demonstrates a dedication to addressing pressing global challenges -said COP28 Food Systems Officer Mariam Almeirhi-. By mobilizing national leadership, engaging non-state actors, scaling up innovation, and securing funding, COP28 aims to drive transformative change to ensure a sustainable future for all".
Food systems are not only critical to meeting societal needs and enabling adaptation to climate impacts, but are also responsible for significant global greenhouse gas emissions, accounting for up to 33% of total emissions according to the latest data. Current practices also contribute to biodiversity loss, ecosystem degradation, 70% consumption of fresh water, and in some cases may be associated with negative health impacts.
The COP28 chair called for action to increase innovation in food and agriculture to drive both development and climate action, leveraging national and international mechanisms, including the Agricultural Innovation Mission for Climate (AIM for Climate), the CGIAR, and the Commission on Innovation for Climate Change, Food Security and Agriculture.
Working with partners, the chair will identify investments in a limited number of high-impact innovations, with a focus on smallholder and climate-vulnerable communities and producers. Advances in traditional agricultural practices play an important role in responding to the realities of climate change and improving food systems: enhancing promising and appropriate technologies, techniques, and innovations can help all actors in the global food system mitigate and adapt to the growing threats from rising temperatures and climate shocks.
To promote the Food systems and agriculture Agenda, the COP28 chair will work with the UN Food Systems Coordination Hub and a diverse set of partners to build on the significant momentum and activities already underway at the global, regional, and national levels, complementing COP26, COP27, and UN food systems processes.
Urgently updating food systems to respond to climate impacts and keep 1.5°C within reach is a cornerstone of the COP28 agenda and its focus on sustainable growth, livelihoods, and well-being. The COP28 Chair also emphasized the importance of food systems and agriculture within the Global Goal on Adaptation, also called for adoption at COP28.
fc - 33272

EFA News - European Food Agency