Nestlé: first-half sales at CHF 46.3 billion (+1.6%)
Purina and infant nutrition are up in double digits. S.Pellegrino and Acqua Panna tow the waters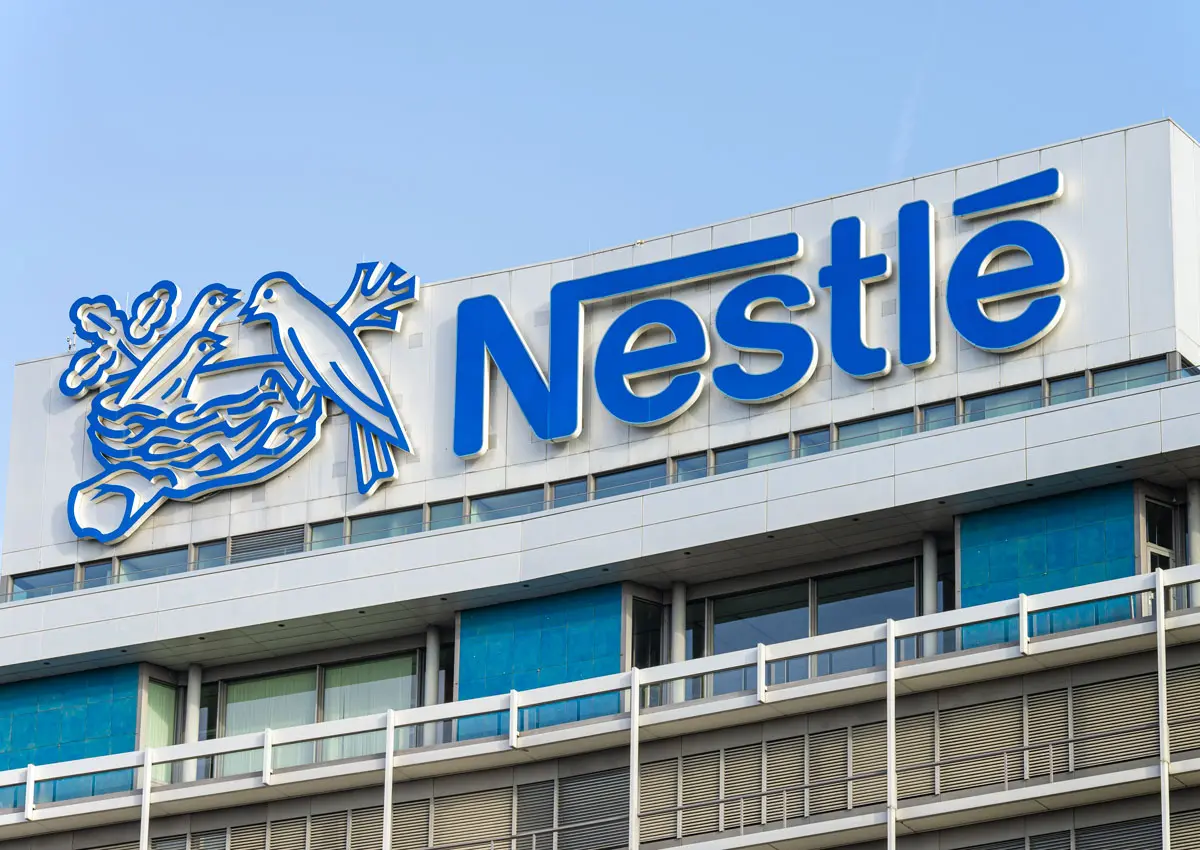 Nestlé has released its mid-year report globally. The multinational's organic growth was seen in all geographic areas and categories reaching 8.7%, (with 9.5% pricing and real internal growth of -0.8%).
Total sales increased by 1.6% to 46.3 billion Swiss francs (in the first half of 2022, they had stopped at 45.6 billion). Foreign exchange reduced sales by 6.7%. Net acquisitions had a negative impact of 0.4%.
Operating profit increased by 2.9% to CHF 7.9 billion. Operating margin reached 17.1%, an increase of 20 basis points (30 basis points in constant currency).

Gross margin decreased 40 basis points to 45.6%, on the back of significant inflation in raw material and packaging costs, as well as wages and salaries. Pricing, cost efficiency and portfolio optimization helped offset some of the impact of cost inflation. Compared to the second half of 2022, gross margin improved by 110 basis points.
Earnings per share increased by 10.6% to 2.13 francs. Free cash flow increased from CHF 1.9 billion to CHF 3.4 billion, mainly reflecting lower inventory levels.
As for its full-year 2023 outlook update, the multinational is raising its organic sales growth forecast to a range of 7% to 8%.
"We pursued our strategic priorities with discipline and focus in a rapidly changing consumer environment - commented Nestlé CEO Mark Schneider -. Based on the strong performance in the first half of the year, we update our growth outlook organic sales for 2023. Post-Covid domestic consumption has now normalised, removing a growth drag on some of our categories.Out-of-home channels continue to experience strong growth momentum.
For the remainder of the year, we are confident to deliver a positive combination of volume and mix, gross margin improvement and significant increase in marketing investments. Coupled with continued portfolio management and optimization, as well as continued implementation of our sustainability initiatives, we are well positioned to grow and generate value for our stakeholders."
By product category, Purina PetCare was the largest contributor to organic growth, with strong momentum in both wet and dry offerings. Purina One, Purina Pro Plan and Friskies all posted double-digit growth. Coffee has experienced high growth, with positive sales developments across brands and a continued recovery for out-of-home channels. Child nutrition also did well, recording double-digit growth, with wide-ranging contributions across brands and geographic areas.
Dairy products recorded growth, with strong demand for coffee creamers and affordable fortified milk. Sweets did very well, with double-digit growth, fueled by strong sales development for KitKat. Ready meals and kitchen aids posted mid-single-digit growth, led by Maggi. Nestlé Health Science recorded slight growth. Despite Perrier's difficulties, Nestlé Waters recorded a growth thanks to the excellent performances of S.Pellegrino and Acqua Panna.
By channel, organic growth in retail sales remained at 8.0%. E-commerce sales grew by 13.5%, reaching 16.7% of total group sales. Organic growth in out-of-home channels was 17.1%.
lml - 33286

EFA News - European Food Agency