BRICS summit: Xi: "Africa will achieve food self-sufficiency"
The Chinese president promises new investments, especially in training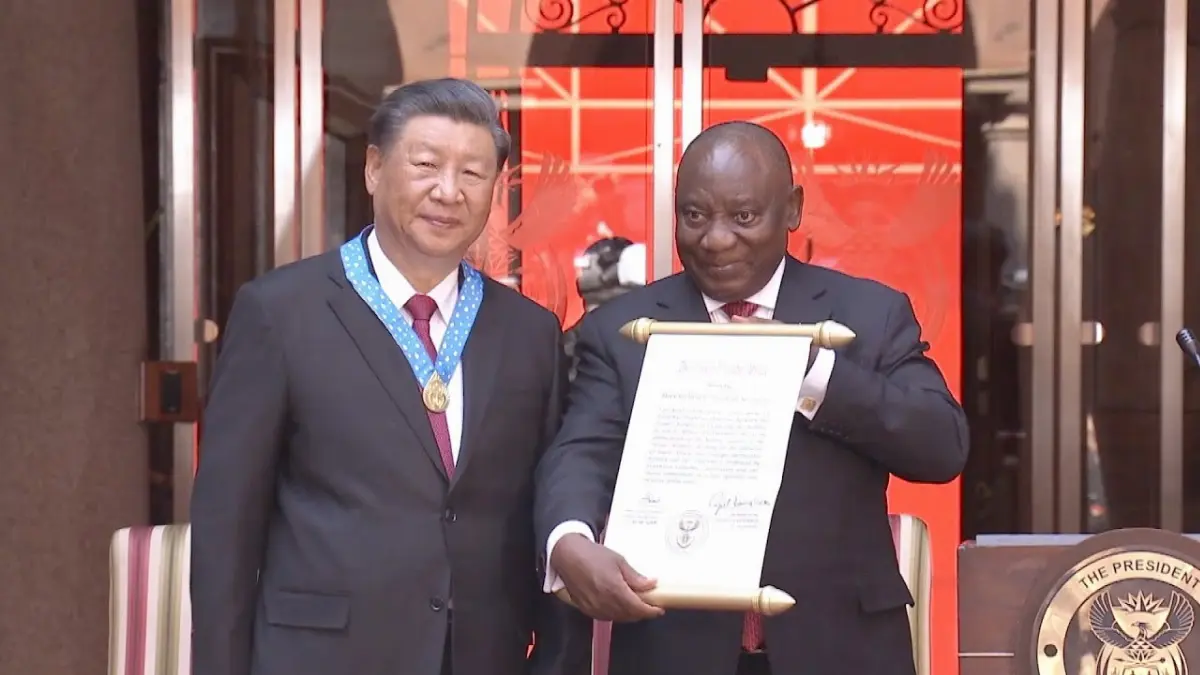 China will allocate more resources to Africa's industrialization and agricultural production, as well as train thousands of African students in their professional skills. This is what Chinese President Xi Jinping promised to African leaders at the end of the BRICS summit in Johannesburg (August 21-24). "China will leverage its resources to support Africa in growing its manufacturing sector and in carrying out industrialization and economic diversification," Xi said.
While not disclosing the amount of funding, the Chinese president said China would channel more resources for assistance and investment towards industrialization programs. In particular, Beijing will help African countries expand wheat plantations and encourage Chinese companies to increase agricultural investment in Africa and increase seed production. Xi said he was convinced that Africa will be able to "achieve food self-sufficiency through its own efforts".
The Chinese government intends to increase imports from Africa (as far as corn is concerned, it is over 90% dependent on the USA and Ukraine) and, to this end, it has already cut tariffs by 98% with twelve countries. As for the training aspect of African development, Beijing plans to train 500 principals and teachers for vocational institutes and 10,000 technicians each year with both Chinese language and professional skills for Africa. The Chinese government will invite 20,000 government officials and technicians from African countries to attend workshops and seminars, Xi said.
In a joint statement released at the end of the meeting, the Chinese government expressed its support for the African Union to become a full member of the Group of 20. The statement said that Africa welcomed China's support for the industrialization of the continent, the development of talents and the agricultural modernization of the continent. For his part, South African President Cyril Ramaphosa , who co-chaired the meeting, said China's Belt and Road Initiative had led to new road, rail, port and energy investments on the continent. Ramaphosa said investments in infrastructure foster innovation and productivity, reduce transaction costs and would improve Africa's integration and connectivity. The South African president has called the African Continental Free Trade Area (AfCfta) essential for the growth of the continent. China, meanwhile, has promised to fund its secretariat's operations.
"In supporting the effective implementation of the AfCfta, cooperation between China and Africa should promote investment, facilitate the development of value chains, and enhance each other's ability to produce and export value-added manufactured products," Ramaphosa said, adding that support for industrialization should include increased support for small and medium-sized enterprises and the informal economy.
lml - 33808

EFA News - European Food Agency