Tomato and basil: Barilla focuses on "short supply chain"
100% of sauce, gravies and pesto packaging is designed for recycling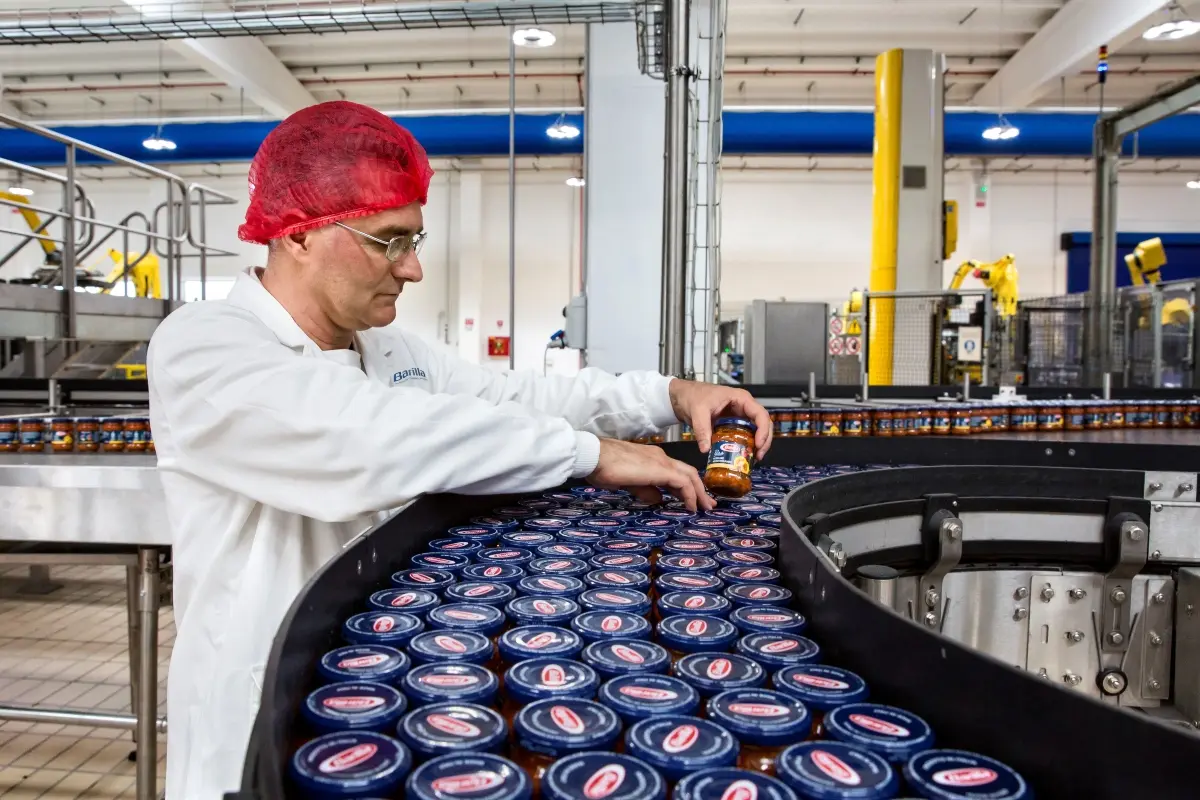 July and August are now over, but the harvest of tomatoes and basil for the production of Barilla sauces, sauces and pestos continues, which, together with pasta, guarantee almost 60% of the Parma Group's turnover in this sector. is a leader in Italy and continental Europe. And right near Parma, in the Rubbiano plant, the production of Barilla sauces and pestos is concentrated. Which responds with quality and sustainability to the growing demand for ready-made sauces and sauces. According to the latest Coop Report, the purchase of these products has in fact increased by +52.3% and the sector, according to Iri data, is now worth 1.1 billion euros. In Rubbiano, in the heart of the Food Valley, they are transformed every year the equivalent of over 60 thousand tons of tomatoes and 6,700 tons of basil, grown in Italy and also in the fields a few kilometers from the sauce factory.
But how are these raw materials selected? What characterizes them? The answer lies in the Group's purpose which guides business choices and all its strategic supply chains: "The joy of food for a better life". "For us at Barilla, attention to raw materials is fundamental to bringing good food into the homes of Italians and beyond. Only with quality ingredients can you have quality food," says Cesare Ronchi , Raw Materials Purchasing Director of the Barilla Group. "Today sustainability is fundamental to also guarantee the organoleptic quality of the raw materials, in this case basil and tomato. Already from the cultivation phase, attention must be paid to the planet, the agricultural fields and the people. This is why we only use ingredients that reflect our values. And to this way of doing business, we then add the know-how in transforming tomatoes and basil into sauces, pestos and sauces, loved and appreciated all over the world".
Tomatoes and basil used by Barilla are characterized by their Italian origin, by the deep integration with local farmers (in 2023 there are 19 agricultural companies collaborating with Barilla in the basil supply chain) and by the high specialization and competence in technologies of transformation of the Rubbiano sauce factory, where these ingredients are processed by replicating on a large scale the principles of a great home kitchen. Sustainable cuisine: the Basil Charter was created for basil, a specification for sustainable cultivation, while for tomatoes, Barilla undertakes to purchase only those with good agricultural practices certification. And 100% of sauce, gravies and pesto packaging is designed for recycling.
lml - 34071

EFA News - European Food Agency