Macfrut invests in India
The country is increasingly strategic for fruit and vegetables, in particular for the export of red apples, grapes and kiwis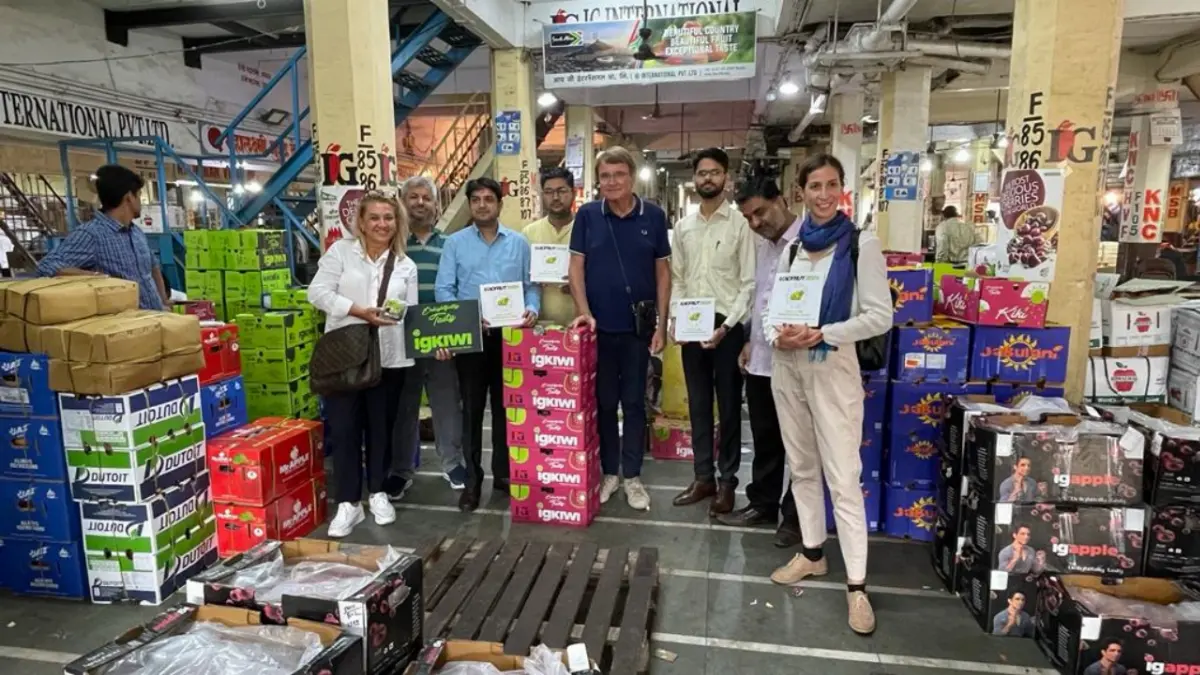 India is an increasingly strategic country for fruit and vegetables. And also for Macfrut, so much so that the objective of the next edition of the fair is to double the number of buyers with around a hundred from that country (last year there were 50 out of a total of 1500), as well as the creation of a national pavilion. This is the outcome of the mission of recent days in the great Asian state which saw the official visit of the president of Macfrut Renzo Piraccini, together with the Macfrut country manager Cecilia Marzocchi and Konstantina Bouman, collaborator of the fair.
There are two stages of the journey. First of all in New Delhi where a meeting took place with the main institutions that support the participation of companies in international fairs: Agricultural and Processed Food Products Export Development Authority (Apeda), India Trade Promotion Organization (Itpo), Trade Promotion Council of India (TPCI). Also in the capital, a meeting took place with the Italian ambassador to India Vincenzo De Luca, as well as visiting the large market in New Delhi and meeting a group of Indian importers who already knew Macfrut from having participated in previous editions.
The second stop took place in Mumbai, the economic heart of the Asian state. On this occasion, the main Indian importers of fruit and vegetables were met and the foundations were laid for the creation of a national pavilion in the next edition of the Fair scheduled for 8 to 10 May 2024 at the Rimini Expo Centre.
"In recent years, India has taken on an increasingly strategic role on the international stage as demonstrated by the recent G20 – explains the president of Macfrut, Renzo Piraccini –. India is a large producer of fruit and vegetables but also an important importer, especially from Europe, in particular of red apples, grapes and kiwis. There are many business opportunities that the large Indian market offers and their massive presence in the next edition of the fair confirms the centrality of Macfrut on the international trade fair scene".
lml - 34348

EFA News - European Food Agency