Genomic techniques. Planas (EU Presidency): "We need a serious and transparent debate"
The Spanish Minister of Agriculture speaks at Comagri in Brussels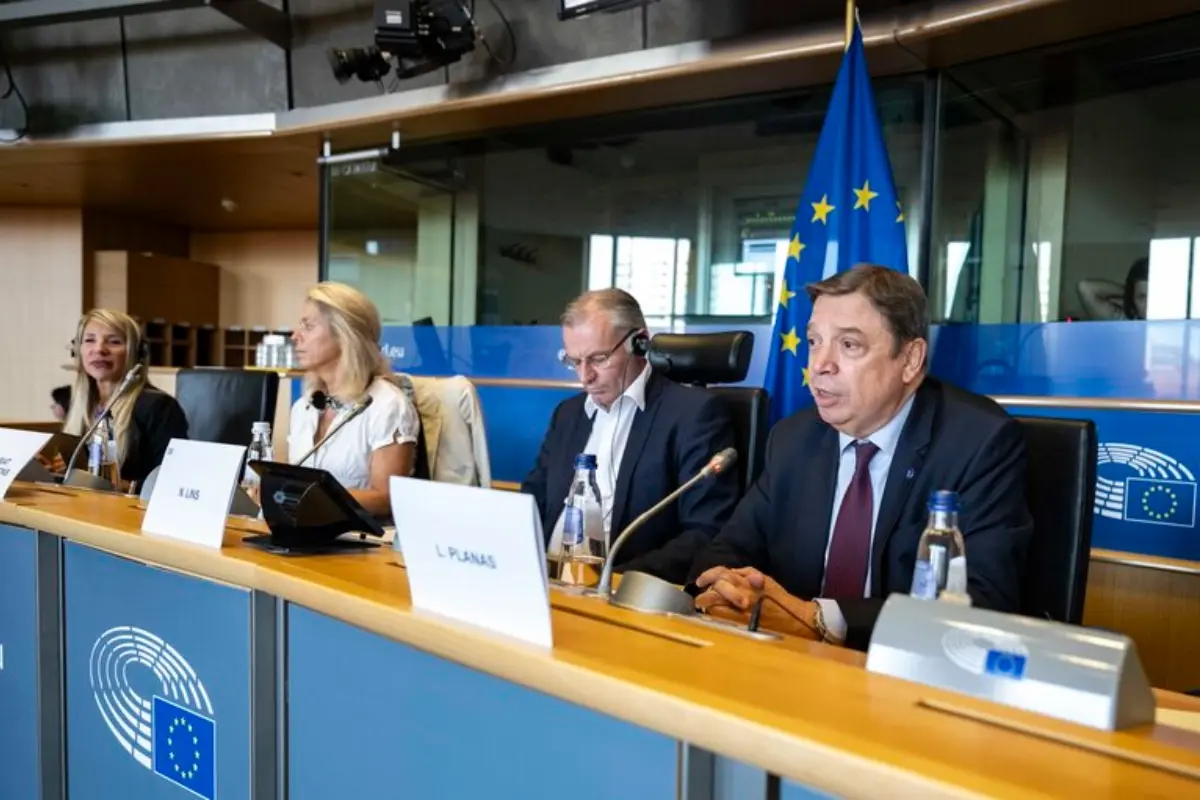 The outgoing Spanish Minister of Agriculture, Fisheries and Food, Luis Planas , stated today in front of the European Parliament the importance of the common agricultural policy (CAP) to respond to current challenges, guarantee food security in the European Union and provide decent incomes for farmers. and breeders.
In his speech before the Agriculture and Rural Development Commission in Brussels, as representative of the Spanish presidency of the EU, Planas wanted to underline the validity and relevance of the European agricultural policy, 60 years after its institution - as he has already demonstrated during Covid and now with the war in Ukraine - since "it guarantees the supply of quality food in sufficient quantity, at reasonable prices, for all citizens". In this sense, Planas supported the need to maintain and support this community policy and valorised the words of the President of the European Commission Ursula von der Leyen in her speech at the State of the Union (read news EFA News). To achieve this objective, added the Spanish minister, the CAP must continue to have an adequate budget to promote more sustainable agriculture, contribute to maintaining farmers' income and guarantee the future of rural areas, as already stated in the Treaty of Rome: functions that were then covered also recognized in the treaty on the functioning of the EU.
In his speech, Planas reviewed the priorities of the Spanish presidency of the Council of the EU, including the advancement of genomic techniques and for which it is necessary to engage in a "serious and transparent debate", and asked to "not close the eyes before science". It is, he said, a key tool for ensuring food autonomy, undertaking the necessary transition towards a more sustainable agri-food system and addressing the effects of climate change.
Among the priorities of the Spanish presidency, Planas continued, there will be particular attention to the repercussions on the agri-food markets of the "illegal and unjustified" Russian invasion of Ukraine. The minister also expressed his "absolute rejection of Russia's use of food as a weapon of war." Among the other objectives: the reform of the regulation on pesticides, to promote their more efficient and sustainable use, in order to produce food in quantity, quality and at reasonable prices; the continuation with the dossier on protected geographical indications, in the hope that it can be finalized by October.
lml - 34431

EFA News - European Food Agency