Citterio at Anuga 2023 between new products and packaging
Cologne will be a launching pad for Salame Ventricina, in a format suitable for abroad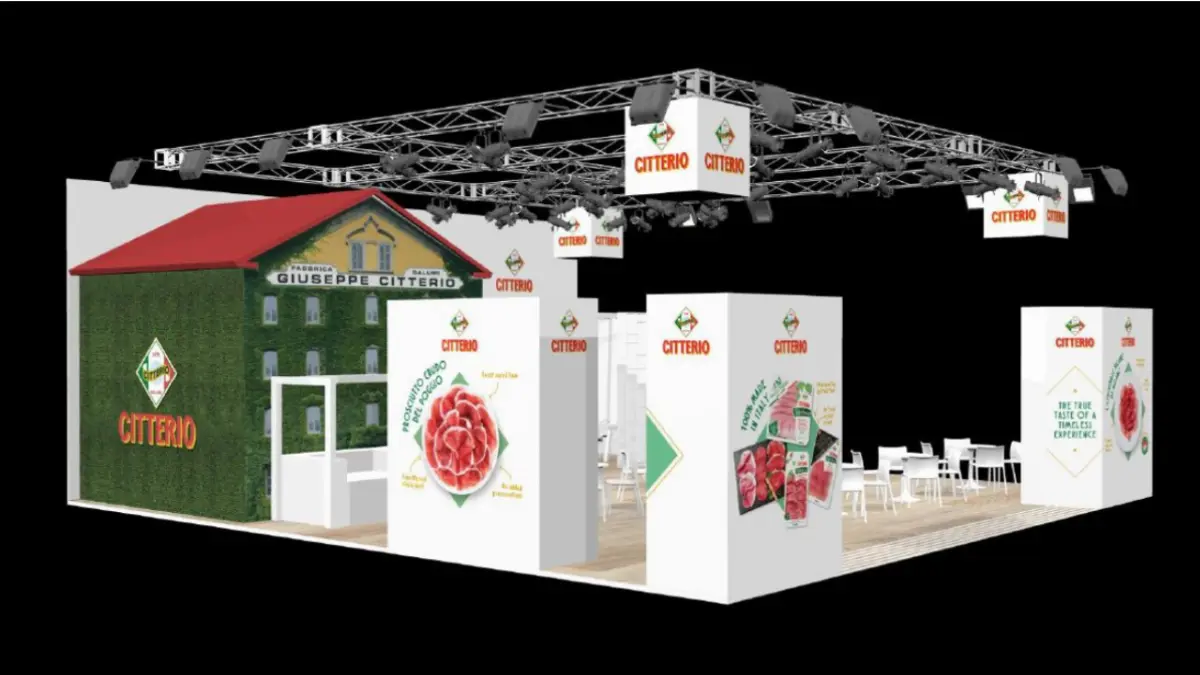 Citterio flies to Anuga 2023, one of the most important international food & beverage fairs to be held from 7 to 11 October in Cologne, where it will present its many new products launched in 2023, in particular the Vivere line, to a markedly international audience Italian style-Chiffonade, the Sofficette Turkey Bresaola and Spicy Ventricina Salami and in the snacks the Unduetris! Gluten Free & Lactose Free. For the company it is a strategic trade fair event in which to gather important and potentially long-lasting contacts that can also expand the customer portfolio throughout Europe. The historic cured meat company will also offer Ventricina Salami in its fresh cut line, in a format suitable for the foreign market: it is a typical product, to rediscover the flavor of the Italian salami tradition, made with 100% Italian meat, from pleasantly spicy taste with pepper paste.
Furthermore, the entire restyling of the range of cooked whole pieces will be presented, for which the positioning and image have been revised, with more modern premium graphics with a more impactful shelf impact. During Anuga 2023, which boasts approximately 165,000 net m² of space with over 100 countries and approximately 7,500 exhibitors, Citterio will exhibit a first preview of the line dedicated to Tuscan products, typical of tradition. These are cured meats made with the art of "know-how" and with the high quality that has always distinguished Citterio products.
In addition to the new products presented, the most important historical lines created by the company will also be on display: from the classic Citterio lines such as the Sofficette and the Fresh Cut, to the part dedicated to Wellbeing with the Light Fresh Cut and the Organic, up to the area snacks with Irresistibili, Irresistibili snacks, Unduetris and Unduetris Merenda.
The international fair will focus on various themes: above all economic growth and sustainability in the food sector, the opportunities for sustainable growth and possible approaches and methodologies at a global level. Furthermore, with "Sustainable Growth" the show focuses on the commitment and solutions of the sector, also touching on fundamental aspects such as climate and environment.
"Anuga has always represented one of the most important trade fair events of the year for us - underlines Alessandro Riva, Citterio Marketing Director -. An opportunity to meet buyers and professionals in the sector, intercept new requests from the foreign market and present projects and products completed and underway. The fair is certainly an important step that Citterio needs to consolidate existing relationships and create new growth opportunities".
lml - 34605

EFA News - European Food Agency