Restoring nature: Timmermans launches a desperate appeal to the "prodigal sons" of the EPP
On Wednesday, there's the vote in the EU Parliament and the vice president of the Commission attacks the right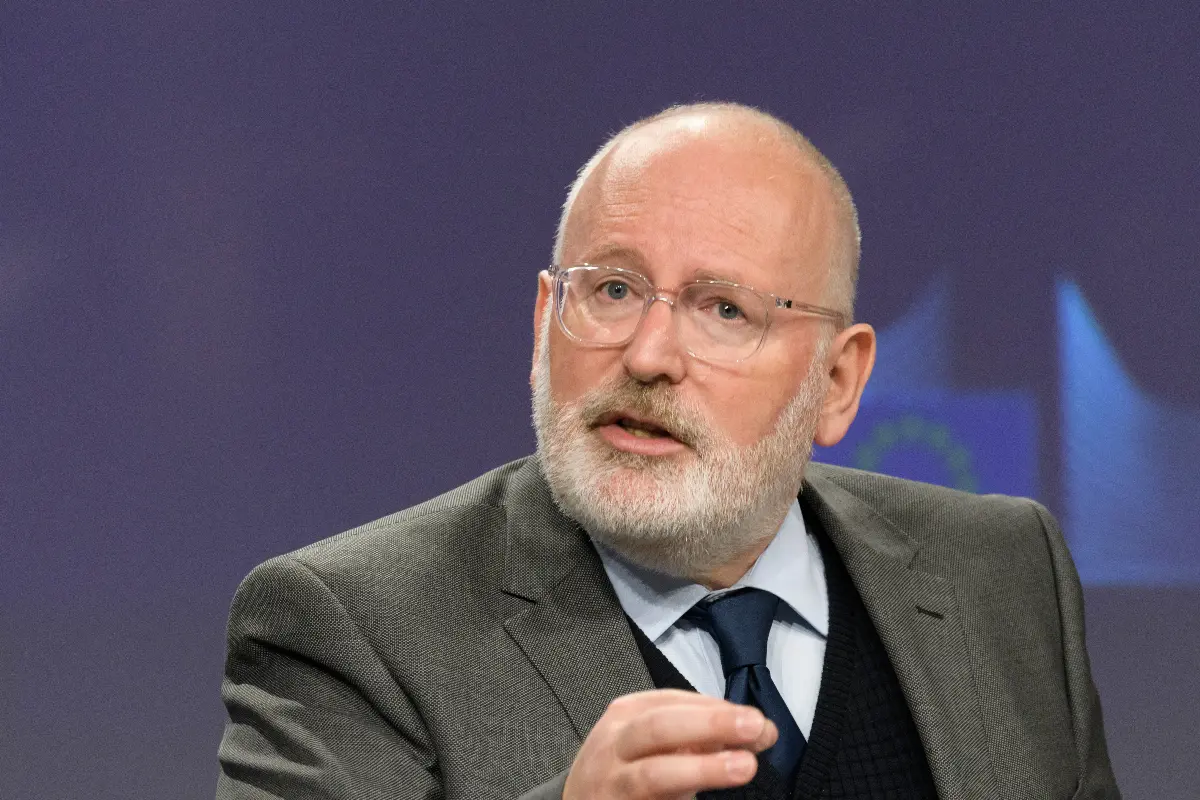 Frans Timmermans finds himself in political difficulty and, having put himself on the defensive, identifies the scapegoat in the European right, starting with the Italian one. Indeed, the draft law on "restoration of nature" - massively sponsored for months by the vice-president of the European Commission with responsibility for the Green Deal - risks skipping next Wednesday at the time of the vote in the European Parliament.
In the institutional bottleneck in which his bill got bogged down, Timmermans was interviewed by Repubblica, with a very clear intention: to convince his colleagues in the Popular Party to realign themselves in the wake of the ecological transition and related reforms.
"I don't understand why the EPP decided to leave, not even to talk to us - complains the Dutch politician -. Yet we negotiated with the Council. The Italian minister [ Francesco Lollobrigida, ed.] also told me that progress, but then they block everything. I asked what the points of disagreement were. They told me about ten points. I replied: ok, let's discuss it. And they simply said they don't want to talk about it and demand that the Commission withdraw this And I repeat to them: why don't you then make a proposal?"
On a strictly political-electoral level, Timmermans acknowledges that the Popular-Socialist agreement was probably broken after "what happened in the elections in Finland and above all in Italy, where the centre-right now sees an alliance above all with the more radical right. If the EPP plans to govern in the future with the extreme right in order to stay in government, let them remember that the radical parties want to stop the European project. Problems cannot be solved with the radical right".
In the few hours left before the vote, the vice president's strategy is to converge with the liberal proposal of Renew Europe, which almost entirely mirrors that of the European Council. "I hope to find a majority in Parliament so we can at least start negotiating", declares Timmermans, who does not hide his hope of finding a certain number of people willing to discuss.
The vice-president of the European Commission is determined to go all out, in the evidence that, in the event of a rejection of the draft on the restoration of nature, "at least a year would be lost because after the vote there will be no more time to resume the discussion":
lml - 32834

EFA News - European Food Agency