Wagamama brings pan-Asian cuisine to Rome
The well-known English format opens the first restaurant in the capital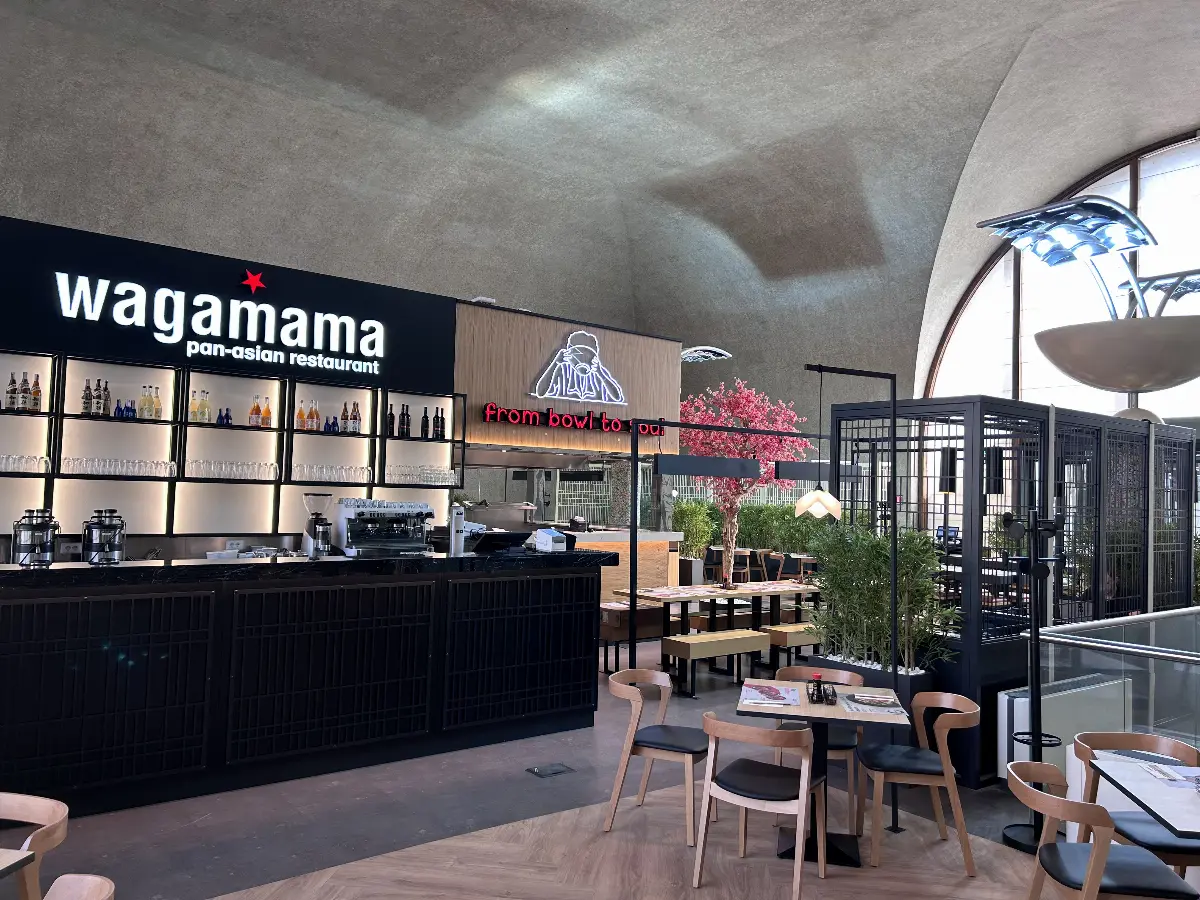 Wagamama, a pan-Asian restaurant format, born in the UK in 1992 and now widespread in 22 countries, today opened the new restaurant in Termini Station in Rome, the first in the capital.
Located in the Mazzoniana wing of the station, a real jewel of rationalist architecture, the restaurant offers to customers departing or arriving but also simply to those who choose fusion cuisine, gastronomic proposals from Japan, Thailand and Korea, increasingly fashionable among the young and old.
The new Asian cuisine restaurant in the capital is managed by Chef Express through the subsidiary C&P specialized in the multi-brand catering offer. With this new opening, the existing Wagamama restaurants in Italy rise to 10, but the much more ambitious goal is to expand the presence in new regions. The next opening should be in Milan, in the new Cascina Merlata shopping centre.
In Lazio, after the opening of Valmontone in July 2022, it is the capital's turn to welcome the brand.
The culinary proposal of the new restaurant offers a mix of flavors that are part of the millenary Asian culinary culture. There are many and varied dishes on offer, prepared with always fresh and superior quality ingredients.
The main spice of many of the brand's dishes is the curry present in the famous chicken ktasu curry.
But also in other dishes such as ramen, the traditional donburi (steamed rice sautéed with chicken, beef, shrimp and mixed vegetables), the tappenyaki (sautéed noodles with meat, fish and vegetables) but also vegetarian dishes, vegans and children's menus, therefore a proposal for everyone's tastes.
The location is very welcoming with natural elements and a decor full of atmosphere, a cherry tree symbol of Japanese spring stands out in the center of the room.
There are 92 seats available, distributed between large tables and more intimate tables for families or simply for a few people in a more private setting. The restaurant is at the end of the Termini Terrace, on the Via Giolitti side, and is the only restaurant with table service in the station's vast catering offer.
In addition to table service, the Wagamama restaurant also offers a take away service, as well as direct deliveries with the major home delivery couriers.
lml - 33127

EFA News - European Food Agency