Marchesi Frescobaldi acquires Domaine Roy & fils in Oregon
The American cellar uses the natural cooling effect of the soil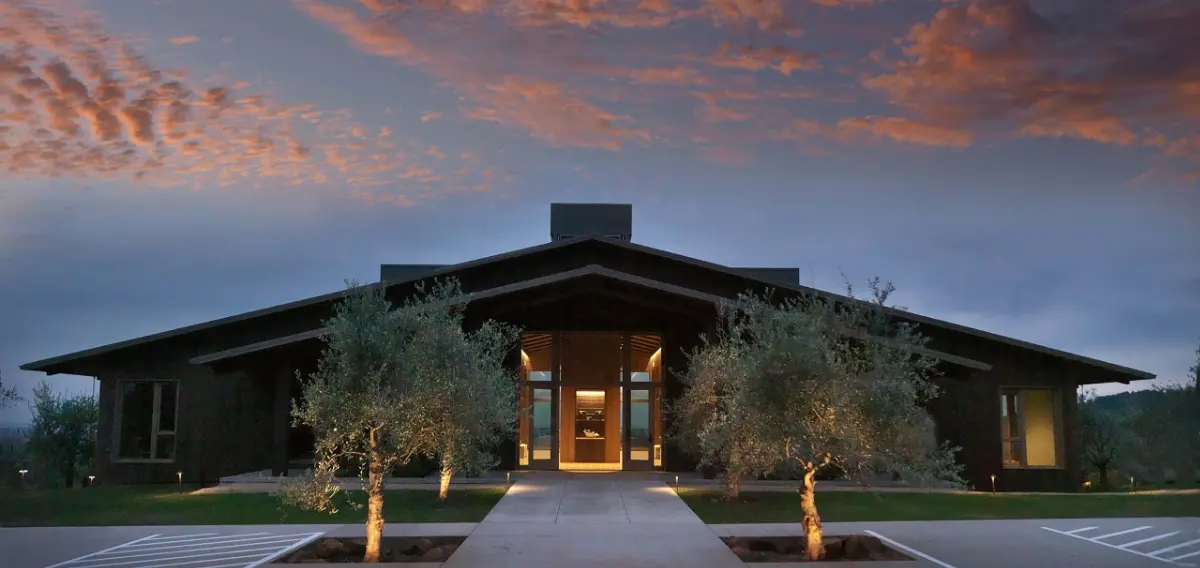 Marchesi Frescobaldi, one of the leading Italian wineries, has announced that it has signed a definitive agreement for the acquisition of Domaine Roy & fils, one of the most prestigious producers in Oregon located in the heart of the Willamette Valley. The transaction will be officially closed within the month of July. The economic terms were not disclosed, Marc-Andre Roy will keep an unspecified minority stake. The turnover of the American winery is less than 5 million dollars.
"At this point in our expansion we took the opportunity to acquire the beautiful Domaine Roy & fils estate in Oregon, one of the best Pinot Noir growing regions in the world. Becoming a part of this community is a dream come true." These are the words of Lamberto Frescobaldi , president of Marchesi Frescobaldi, who adds: "On behalf of the Frescobaldi family, I would like to thank Marc-Andrè Roy for offering us this opportunity in Oregon to do what we do best, cultivate beautiful vineyards, produce wines and offer our customers iconic products".
Domaine Roy & fils was founded in 2012 by Roy with Jared Etzel , continuing the work of their fathers who co-founded the Beaux Freres winery in 1991. The Roy family was accompanied on this trip by 26 friends from Quebec. Domaine Roy & fils immediately joined the group of producers of Pinot Noir and Chardonnay from Oregon well known in the world.
Domaine Roy & fils Winery and Iron Filbert Vineyard is located 45 minutes southwest of Portland near the small town of Dundee in the Dundee Hills AVA appellation, home to some of the Willamette Valley's most prestigious wineries. The other vineyard area is called Quartz Acorn and is located 25 minutes east of the winery, in the prestigious Yamhill-Carlton Ava appellation, near the Louis Jadot's Resonance winery and the Jackson family's Gran Moraine winery
The Oregon cellar uses the natural cooling effect of the ground and was designed for natural air circulation. Marc-Andre Roy will remain in Domaine Roy & fils as a member of the Board of Directors and as a minority shareholder.
"It was important to continue the work started by my father, founder of Beaux-Freres, by creating Domaine Roy & fils in the Willamette Valley in Oregon, which is recognized as one of the most prestigious areas in the world in the production of Pinot Noir – says Roy , co-founder and president of Domaine Roy & filsì -. We are honored and thrilled to welcome the Frescobaldi family as the new owners of Domaine Roy & fils. Their history in the wine world and their commitment to excellence are perfectly aligned with our vision and values. We believe this partnership will maintain and further elevate the prestige of Domaine Roy & fils."
lml - 33196

EFA News - European Food Agency