Anuga Drinks: an increasingly international scope
600 companies from 31 countries in 38 pavilions, at the Cologne exhibition from 7 to 11 October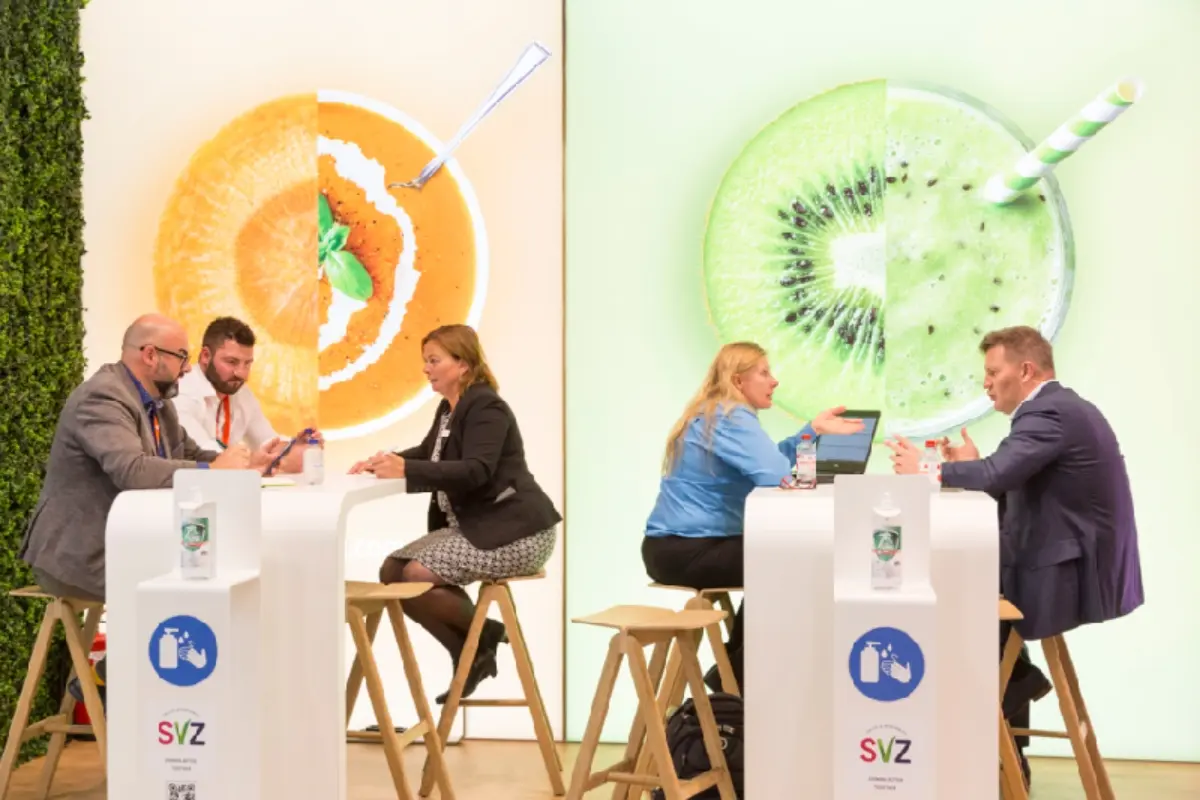 The Anuga Drinks and Anuga Hot Beverages trade shows will be in excellent shape at the next Anuga. In October 2023, around 600 companies will participate in Anuga Drinks, while Anuga Hot Beverages will see the participation of 150 exhibitors. Both specialized shows showcase a markedly international profile. Anuga Drinks will host 38 pavilions from 31 countries, including Egypt, Argentina, Azerbaijan, Belgium, Brazil, Bulgaria, China, Estonia, France, Georgia, Greece, Italy, USA, Great Britain, Japan, Korea, Latvia, Lithuania, Mexico, Austria, Paraguay, Portugal, Poland, Slovenia, South Africa, Taiwan, Thailand, Turkey, Hungary and Cyprus. 14 collectives from 14 countries have registered for Anuga Hot Beverages, including Argentina, China, Greece, Great Britain, Italy, Colombia, Mexico, Poland, Portugal, the Republic of Korea, Sri Lanka, Taiwan, Turkey and Cyprus.
The main exhibitors of the two specialized shows include, among many others, the following companies: Anuga Drinks: Hermann Pfanner Getränke GmbH, Medibel NV, Orana A/S, Uludag Icecek Turk AS, Gan Shmuel Foods Ltd., SA San Miguel Global, Manufri SL, Gat Foods-Ibbl Ltd., Louis Dreyfus Company Suisse SA, Austria Juice GmbH.Hot Beverages: Akbar Brothers, Barbera Caffè SpA., Cafea GmbH, Empire Teas, Taylors of Harrogate and Ultramar Caffè Srl.
The Anuga Drinks Start-up Area is also sold out. It will mainly host companies from the beverage sector with a focus on vegan drinks, non-alcoholic alternatives and trending products such as bubble tea and energy drinks. In total, pavilion 8 will host 12 exhibitors and pavilion 7 will host 5 beverage companies.
According to Innova Market Insights, in the period from July 2017 to June 2022 Nigeria (+46%) and South Korea (+31%) are among the fastest growing markets for beverage insertions. For the period from July 2021 to June 2022, the USA and the United Kingdom lead the global beverage market, while Canada comes in fourth place with growth of +23%. The USA ranks at the top of the ranking for product innovations in the main categories of beer, juices and nectars. Looking at the trends, in the period from July 2017 to June 2022 the following categories achieved a positive trend: +35% for non-alcoholic drinks, +32% for vegetable drinks and +26% for vegan ones.
With reference to Anuga's innovations, the following trends are emerging at Anuga Drinks and Anuga Hot Beverages: more and more companies produce drinks that promise benefits in terms of health, such as strengthening the immune system. In the context of the growing attention paid to a healthy lifestyle, natural and sustainable products are becoming increasingly popular, for example with less sugar, with functional properties or clean labels. But in the production of drinks, the reuse of waste products, such as dried bread or residues of cocoa fruit, also plays a leading role. As for functional ingredients, the focus is on natural and plant-based ingredients from sustainable agriculture. To also engage younger consumers, Anuga exhibitors offer drinks with bright colors and an exotic taste. In addition to citrus fruits, both hot and cold drinks focus on floral vegetal flavors derived from hibiscus, jasmine, rose and elderflower. Another important trend is represented by non-alcoholic alternatives, in particular beer and wine.
lml - 34483

EFA News - European Food Agency