France: anti-avian vaccination campaign begins
Target: involving almost 64 million ducks in 2700 farms across the country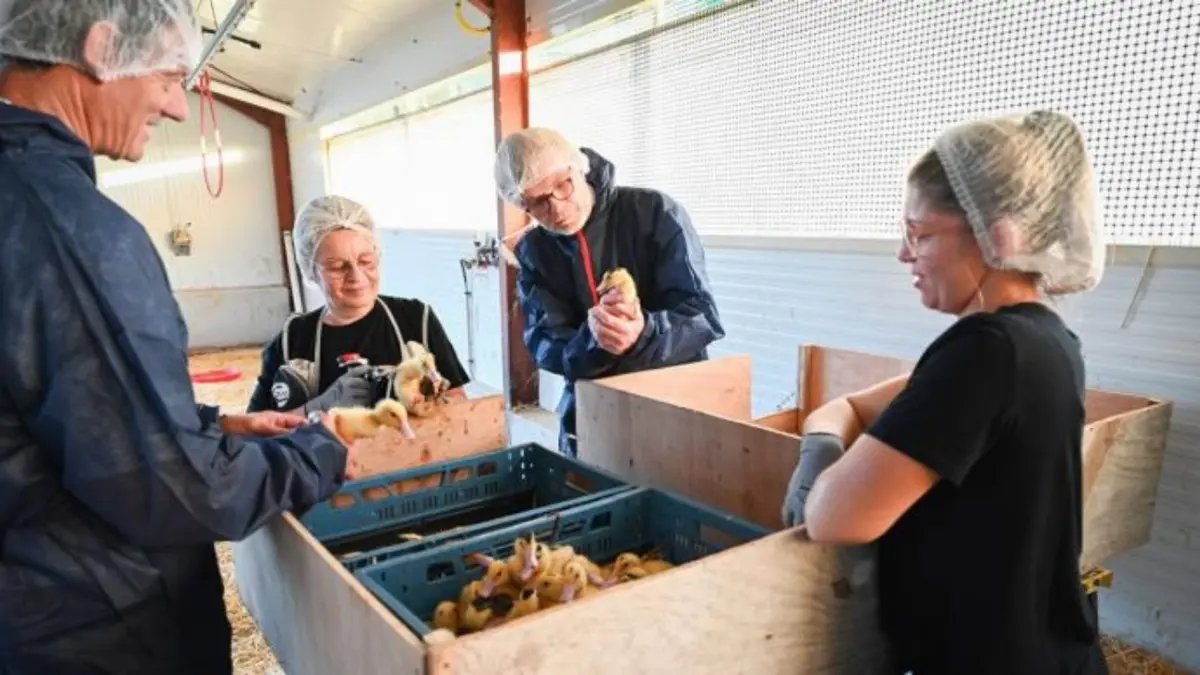 Announced last spring, the anti-avian vaccination campaign has started in France. The Minister of Agriculture and Food Sovereignty Marc Fesneau witnessed the first vaccinations carried out in the Landes and Gers on Monday. The campaign is expected to involve almost 64 million ducks across the country. Vaccinations are now carried out on farms under the supervision of health veterinarians, in collaboration with breeders and operators in the professional sector.
Vaccination will be mandatory for approximately 2,700 companies that raise more than 250 ducks, whose products (meat and foie gras) are intended for marketing. The entire French territory is affected (with the exception of Corsica). The French state covers 85% of the funding for the vaccination campaign, which cost around 100 million euros. The remaining 15% will be borne by the sectors.
France will make available to the European authorities, the Member States of the European Union and non-EU countries, all useful information for the vaccination campaign, in particular with regard to post-vaccination surveillance carried out on farms. Carried out under the aegis and control of the Ministry of Agriculture, the vaccination campaign was carried out in close collaboration with the professional sectors, both in terms of farmers and veterinarians.
The vaccination system offers an additional shield to protect farms. In this way, explains a note from the ministry, the classic prevention measures already in force in the metropolitan area are strengthened (biosecurity measures, health surveillance that guarantees early diagnosis of the disease, reduction of livestock density, etc.) whose correct application remains imperative.
For the record, 1,378 outbreaks of avian influenza were recorded on farms in France during the 2021-2022 epizootic, resulting in the slaughter of 22 million poultry. During the 2022-2023 epidemic, 402 outbreaks were recorded on farms, for a total of 10 million poultry slaughtered.
lml - 34804

EFA News - European Food Agency