FieldView and xFarm Technologies: Working with agricultural data has been simplified
Until November 18th the two companies will be in Hannover, Germany, for the Agritechnica fair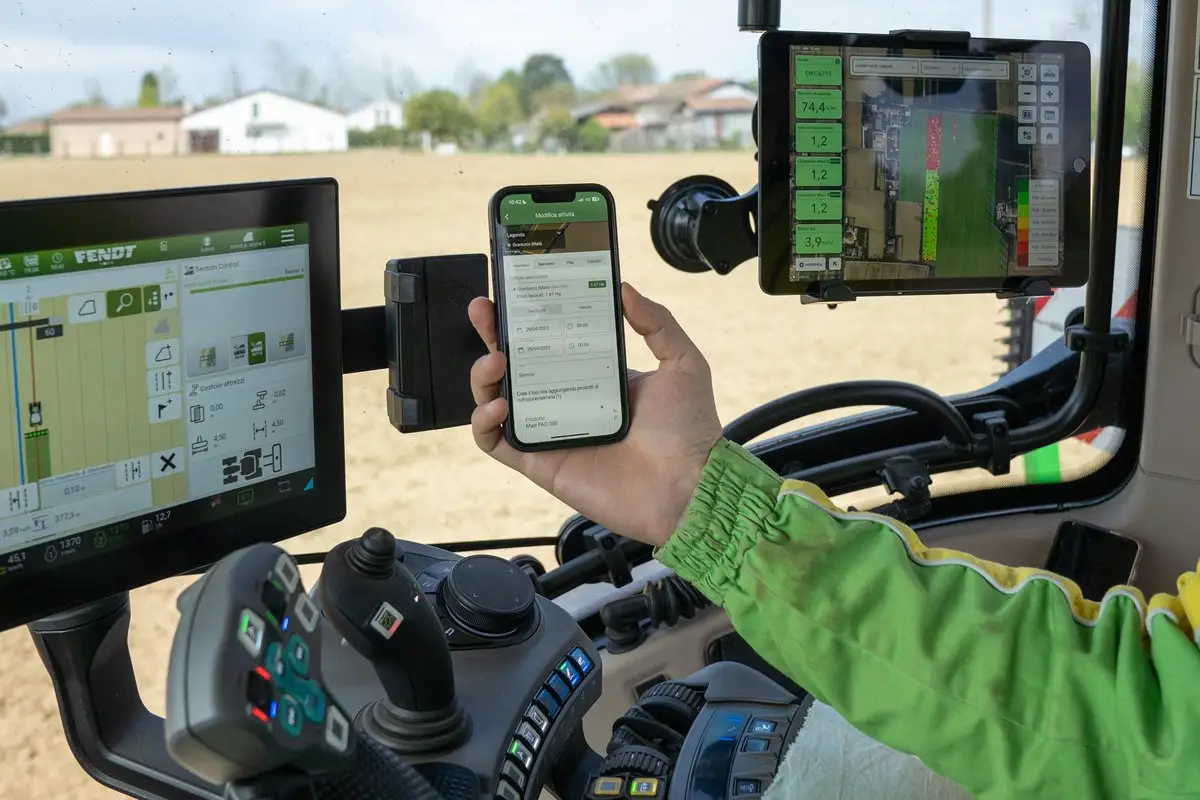 FieldView and xFarm Technologies have entered into a global partnership to support farmers in managing their businesses. FieldView is Bayer's platform for digital agriculture, which helps farmers manage their businesses more efficiently, from seed to harvest, thanks to information from satellites and connected machines and equipment; it has been adopted in over 80 million hectares in 23 countries around the world. xFarm Technologies is a tech company that aims to digitalize the agri-food sector by providing innovative tools that can support agricultural entrepreneurs and stakeholders in managing their companies; xFarm Technologies today supports the work of 300,000 agricultural companies, belonging to more than 50 supply chains and present on 3 million hectares.
Technological fragmentation is a major problem in agriculture, which remains one of the least digitalized sectors in the world. In this context, the partnership between FieldView and xFarm Technologies aims to provide farmers with new solutions by integrating the two leading platforms for digital agriculture, so that farmers can benefit from the complementarity between the two systems.
By easily managing connectivity between the two platforms and eliminating double data entry in the field, farmers can now use FieldView and xFarm to make decisions and better manage their farms. Data transfer can be activated by users in any country where both platforms are marketed; the pilot countries are Spain, Italy and France, where both FieldView and xFarm Technologies have had a significant presence for years.
Better data management for more sustainable agriculture The partnership focuses on connecting the two platforms, allowing users to share data between their FieldView and xFarm accounts. Farmers will be able to share field boundaries, planting and harvesting data, as well as other data related to operations. This will allow farmers to leverage complementary features and eliminate double data entry by using data from both platforms to improve the effectiveness of their agronomic practices with FieldView and optimize farm management with xFarm. Furthermore, farmers will maintain full control of their data by managing the connection as they see fit. The integration between the two platforms is made possible by xFarm Connect, a new interface that the tech company will present at Agritechnica and which allows farmers to manage all interconnections in a single space. This function, also thanks to the connection with Fieldview, facilitates the work of farmers and allows the entire agri-food chain to be more connected, leading to more sustainable production.
Christine Brunel-Ligneau , Digital EMEA Commercial Lead at FieldView, provides further details on the partnership: "Farmers always face many challenges, but most risks can be overcome by making the right decisions on the farm. Giving them the right tools is our main focus right now, so every step we take to bring connectivity to a level that makes our customers' jobs easier is a success for us. We are excited about the partnership with xFarm Technologies, because it is a concrete demonstration of how technology can improve data."
For his part, Pier Alberto Gobbo , Telematics Business Unit Manager of xFarm Technologies, states: "We are enthusiastic about this partnership. We believe that the integration between our platform and FieldView can make an important contribution to the digitalisation of agriculture and make farms in Spain, France and Italy, which are located in some of the areas most exposed to climate change, even more efficient, innovative and sustainable. climate change and energy shocks. The connectivity between xFarm and FieldView, and the data sharing that comes with it, will help farmers who rely on us face future challenges with greater confidence. Agritechnica is the right place to present this important integration, and we can't wait to illustrate all its advantages to the visitors of this international fair".
The opportunities and details of the integration are presented at Agritechnica in Hannover, Germany, from 12 to 18 November. Stands C15 for FieldView and A12 for xFarm Technologies are located in Hall 8.
lml - 35860

EFA News - European Food Agency