The British government calls for more checks on delivery bells
Uber Eats, Deliveroo and Just Eat, call for an end to uncontrolled account sharing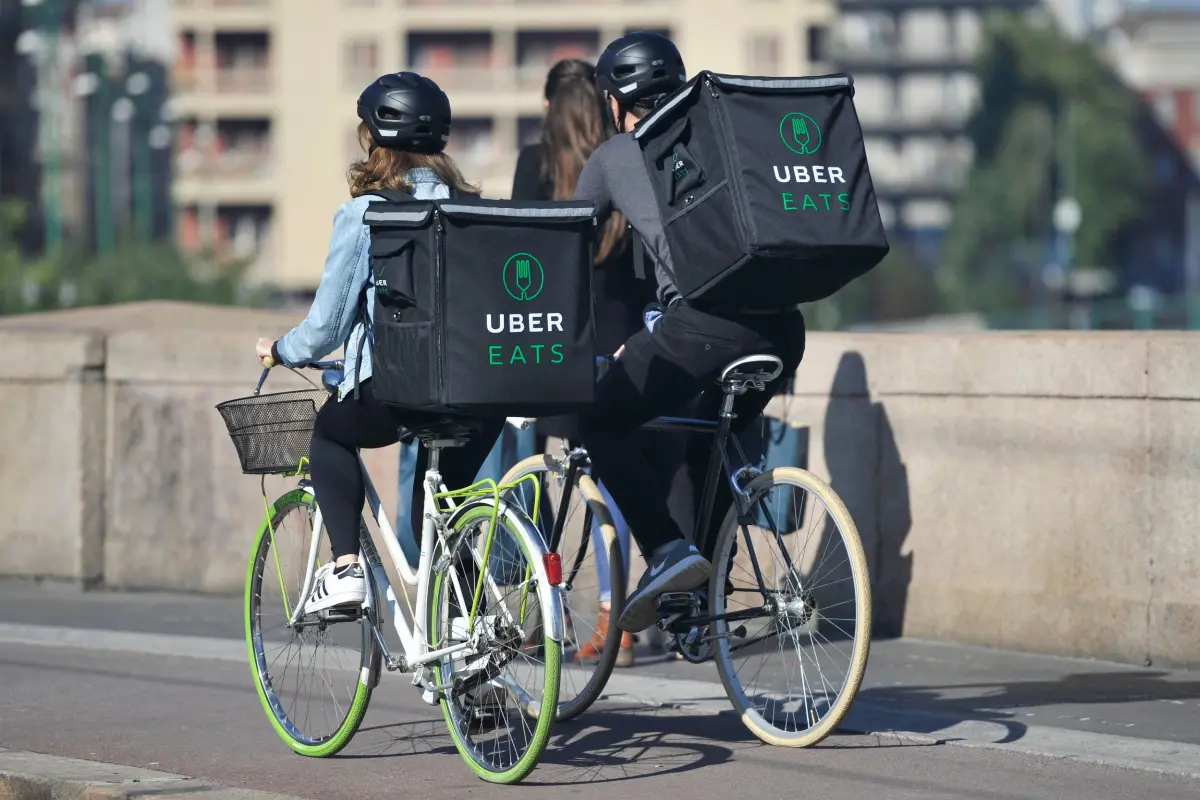 The British government takes a firm stand against illegal work, a scourge that has spread especially among fast delivery delivery delivery. For this, giants like Uber Eats, Deliveroo and Just Eat were invited to end the uncontrolled sharing of accounts and were urged by the government to carry out checks on all the messengers, to protect the British public and prevent illegal work.
Immigration minister Robert Jenrick has asked Uber Eats, Deliveroo and Just Eat to end the practice of uncontrolled account sharing, known as "substitutions", by implementing stricter controls. According to the current model, food delivery companies allow account holders to replace deliveries to more people than are controlled by companies. This means that customers have no way of knowing whether the person delivering their order has been properly checked and the delivery companies do not know whether the driver has the right to work in the UK.
In a letter sent by Minister Jenrick to the online food delivery platforms to each company the minister called for an end to this practice, warning that the replacement business model allows illegal work, exploitation and endangers British citizens.
"When someone orders a takeaway at home, he deserves to know that the person who arrives at his door has been properly checked and is what he expects -explains Immigration minister Jenrick-. The uncontrolled sharing of accounts puts the public at risk, allows, and therefore encourages, illegal immigration and leads to the exploitation of workers. That is why I ask these companies to stop the use of unverified substitutions".
"We are taking the necessary measures to safeguard British citizens and prevent the scourge of undeclared work -adds the minister-. It is crucial that these companies work with us to achieve this. The government calls on companies to introduce stricter control measures to ensure that the people representing each company are allowed to work in the UK and have no criminal record".
Immigration control teams have already stepped up actions to combat illegal work in the food delivery sector, carrying out over 250 checkups and more than 380 arrests of food delivery drivers this year. In recent months, the Interior ministry has engaged with Uber Eats, Deliveroo and Just Eat: last August, an agreement was reached with companies to strengthen existing recruitment processes and improve awareness of illegal work in the UK.


fc - 35921

EFA News - European Food Agency