Compra una pizza e adotti un cane (negli Stati Uniti)
L'idea di una pizzeria di New York: adozione dei cani di un rifugio riciclando le scatole portapizza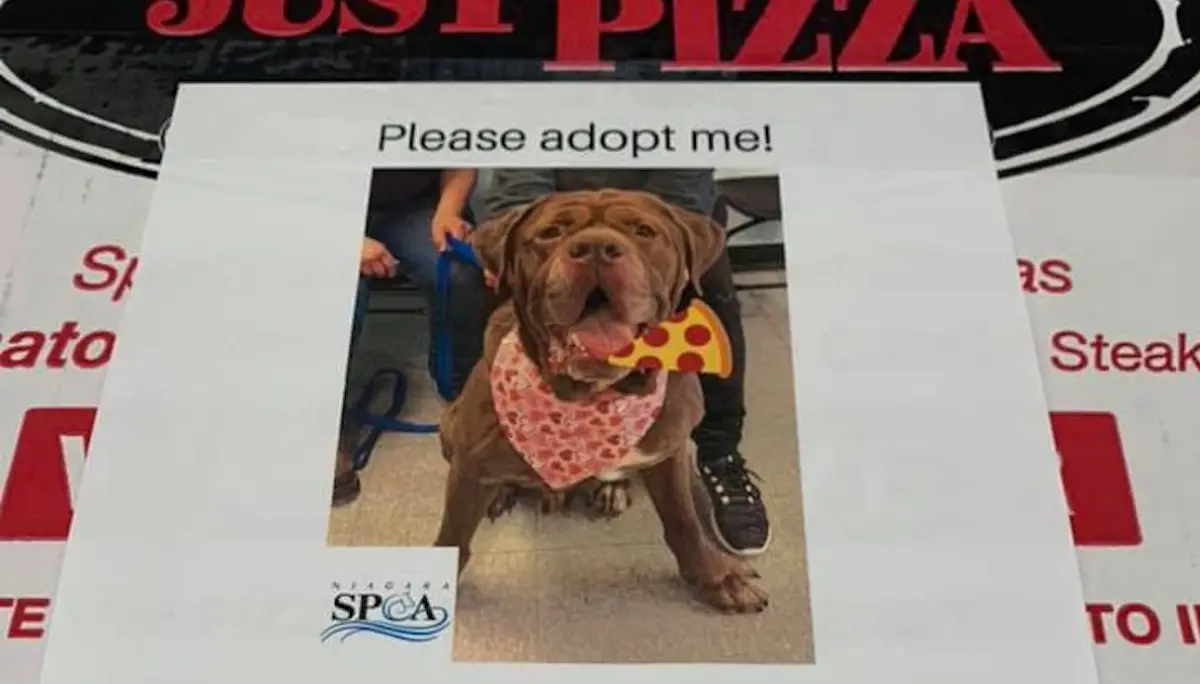 Compra una pizza e adotta un cucciolo. È questa l'iniziativa di un ristorante statunitense che ha sede a New York e si chiama Just Pizza & Wing Co: ha promosso l'adozione dei cani ospiti di un rifugio riciclando le scatole portapizza per creare messaggi sull'adozione di animali domestici per i suoi clienti.
L'idea è venuta qualche tempo fa alla proprietaria della pizzeria, Mary Alloy, mentre faceva del volontariato presso la Niagara Society for the prevention of cruelty to animals (Spca), dove ha vissuto in prima persona le difficoltà nel trovare una casa per gli animali senza riparo. Secondo la Cnn, Alloy ha collaborato con una collega Kimberly La Russa, organizzatrice di eventi Spca, al fine di ideare strategie per aiutare i pelosi più sfortunati.
Da lì, è venuto fuori il progetto traghettato in pizzeria. "Kimberly mi ha mandato un messaggio una sera chiedendomi cosa ne pensassi di mettere le foto dei cani sui cartoni della pizza -spiega Alloy-. Le ho risposto che non vedevo l'ora. Qui siamo tutti amanti degli animali e quindi ho ottenuto facilmente il permesso dai responsabili della catena per cui lavoriamo, mettendomi subito al lavoro per quelle povere bestiole".
Detto fatto. Su ogni scatola di pizza è stampata la foto di un cane del rifugio con tanto di informazioni importanti su personalità, età e criteri di adozione: ai clienti viene offerta l'opportunità di valutare se vogliono adottare l'animale domestico prima e durante la degustazione delle loro pizze preferite. Inoltre, secondo quanto riferito, chiunque adotti un cane raffigurato sul volantino allegato al contenitore della pizza riceverà un buono regalo di 50 dollari da consumare nello stesso locale.
"Cerco di fare tutto il possibile per altre organizzazioni che hanno bisogno di aiuto-sottolinea Alloy-. Abbiamo cassette per le donazioni in tutto il negozio. Tutto quello che posso fare per aiutare la comunità, lo faccio e lo farò".


fc - 36030

EFA News - European Food Agency