Alcohol labels. Cep: "All of Europe should do like Ireland"
Italian Minister's reply: "Unreasonable request, their only objective is to stigmatize Italian wine"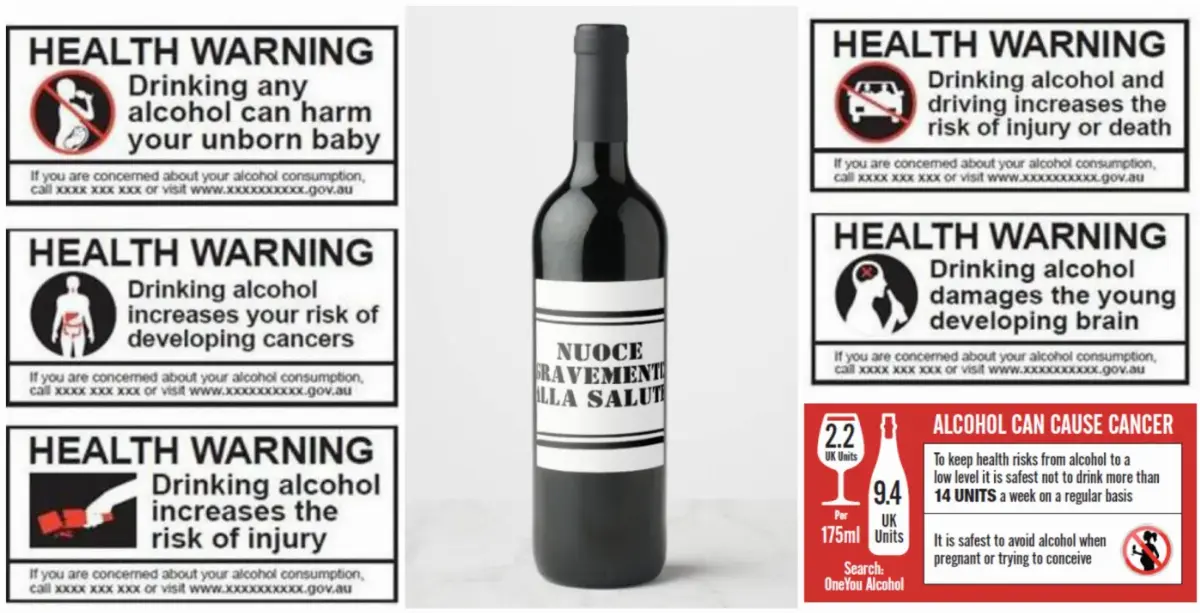 The controversy over anti-alcohol health alerts, which dominated the debate in the first months of this year, returns forcefully to the fore following the intervention of the Centers for European Policy Network (Cep). "In light of the health, social and economic risks of alcohol, the Irish initiative should be implemented across Europe," said Andrea De Petris , jurist and scientific director of the Cep in Rome. "A uniform label is not only 'in the interest of health, but it is also advantageous for the European internal market,' adds the expert.
If alcohol companies wanted to continue exporting their bottles to Ireland - where the labels were approved with the tacit consent of the European Commission - they would be forced to comply with the rule on health alerts. Otherwise they will be forced to give up a business worth 8 billion euros a year. "According to now unanimous scientific research, alcohol consumption can cause significant damage to health. In this context, a uniform label for the entire EU would be the most sensible solution", remarks Nathalja Nolen, director of the CEP of Paris.
The Minister of Agriculture, Food Sovereignty and Forestry, Francesco Lollobrigida , responded to the CEP representatives. "Labeling with health warnings on alcohol is not 'reasonable', as declared by the Cep in Rome which, together with the Center for European Policies in Paris and Freiburg, analyzed the new rules proposed by Ireland - declares the minister in a note -. This system, in fact, only risks being a conditioning and discriminatory element, with the sole objective of stigmatizing a main product of Italian exports: wine".
"This measure cannot be extended to the entire internal market of the EU because, as stated by the CEP, a judge may not express his opinion on this new model. It is clear that the new Irish labels will not have the aim of informing correctly. We will defend against "aggression of illogical labeling of our excellent products - concludes Lollobrigida - and we will continue to implement all possible actions, starting from promotional ones, to promptly explain the benefits that derive from moderate consumption of wine".
lml - 34066

EFA News - European Food Agency