A "good start to the year" for Carlsberg
Recorded volume growth of 12.8% in the first quarter of 2021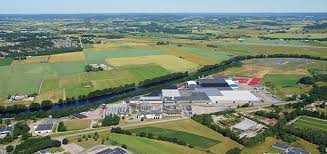 Carlsberg recorded volume growth of 12.8% in the first quarter of 2021, with a strong performance from China offsetting the collapse of the Horeca sector in Western Europe. The Danish manufacturer had a good start to the year in its operations in Asia and Central and Eastern Europe, while Western Europe was significantly affected by closures and restrictions due to the pandemic. Carlsberg's revenue grew organically 3.8% to DKK 13 billion ($ 2.11 billion), driven by organic volume growth of 11.5%. The Chinese market, in particular, recorded an excellent performance, with organic growth in volumes of over 50%, driven by the Chinese New Year activities, by premium brands and in part supported by the comparison with the 1st quarter of 2020 which is been heavily affected by the epidemic.
The rest of Asia recorded organic volume growth of 5%. Carlsberg saw a good start to the year in India and Vietnam, as markets such as Nepal and Malaysia were hit with closures and restrictions. In Western Europe, volumes organically decreased by 5.8% and revenues fell by 14.9%. Markets such as Norway and Poland continued to grow last year, but markets with high consumption of products in the Horeca sector slowed down, particularly the UK and Switzerland.
The central and eastern European unit of the company was less affected thanks to a smaller presence in the Horeca sector, recording an increase of 8.9% in organic volume and a growth in turnover of 3.1%. Once again, Carlsberg's non-alcoholic beers and the craft product category performed well, with organic volume growth of 24% and 13% respectively. Tuborg's sales volume increased by 26%, mainly thanks to China, India and the Turkish market. Carlsberg beer fell 4%. Volumes of 1664 Blanc increased 33% thanks to growth in China and across Central and Eastern Europe, and Somersby rose 31% in all three regions. Carlsberg expects operating profit of 5-10% for 2021, up from 3-10% last year.
On the occasion of the 21st edition of the world day of safety and health at work, the international labor organization has chosen as its motto "Anticipate, prevent and respond to crises by investing in resilient systems of safety and health at work". An approach also shared by Carlsberg Italia. "The protection of people's health in Carlsberg Italia, in fact, constitutes a central and always essential element in the company's strategy, so much so as to merge, from 2017, into Together Towards Zero (see article EFA News of 12-2-21) , the Carlsberg Group sustainability program that sets 2030 targets in line with the UN Sustainable Development Goals and which focuses on 4 of the main global challenges of our time: zero accident culture, in addition to zero emissions of Co2, zero waste of water and zero irresponsible consumption", says a press release.
hef - 18609

EFA News - European Food Agency