Ferrero, new sweets for Valentine's Day and Easter
A series of new references for the upcoming holidays, starting with Valentine's Day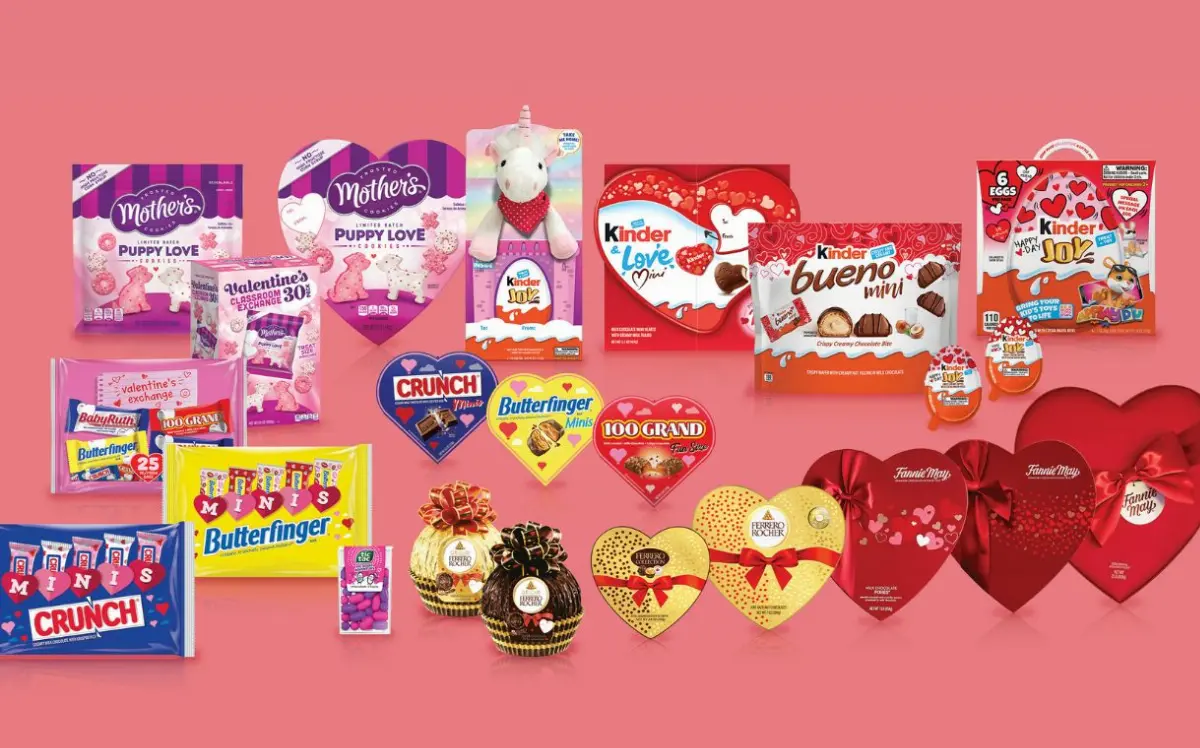 Ferrero presented its line of products for the Valentine's Day and Easter holidays. The Valentine's Day range that celebrates us on February 14th includes: Butterfinger Valentine's minis; Butterfinger mini heart shaped box; Crunch Valentine's minis; Crunch minis heart shaped box; 100 Grand heart shaped box and assorted chocolate Minis Butterfinger, Crunch, 100 Grand.
The offer for Easter (which falls on April 9th this year) includes the Ferrero Rocher Milk Easter Egg; Ferrero Rocher Golden Eggs (available in milk, dark and white chocolate); the Kinder Bueno mini share pack; the Butterfinger minis basket filler pack; the Butterfinger minis bag and the Crunch minis bag.
"For years, people have continued to turn to chocolate and sweets for special moments, so we are eager to see families and friends come together to celebrate with our extensive product portfolio - emphasizes Jim Klein, chief customer officer of Ferrero US -. We are happy to kick off the new Ferrero season by unveiling the new surprises, which we are sure will also contribute to the growth of our esteemed retail partners".
fc - 28597

EFA News - European Food Agency