S.Pellegrino Young Chef Academy: 15 finalists selected
The award ceremony for the 2022/23 championship in Milan on 4 and 5 October next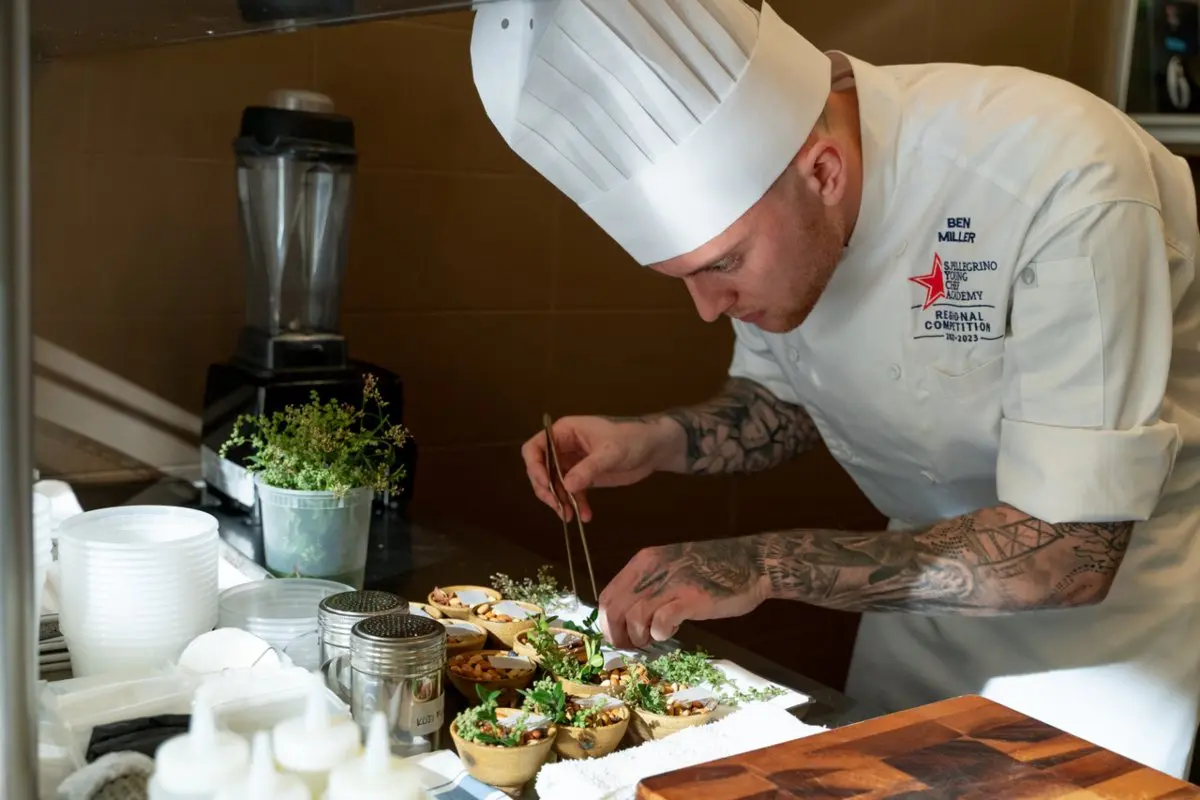 The Grand Finale of the S.Pellegrino Young Chef Academy Competition 2022-2023 will be held in Milan on Wednesday 4 and Thursday 5 October 2023. The event rewards and enhances the best young chefs worldwide and pays tribute to the talents who can guide evolution of the gastronomic sector. Between September 2022 and January 2023, 165 young chefs from all over the world took part in the Regional Finals. Local juries, made up of renowned chefs, evaluated the cooking competitions in fifteen different regions. For the first time, the regional events hosted the Brain Food Forum curated by Fine Dining Lovers, with the aim of providing stimulating ideas and reflections around the world of gastronomy.
More than 50 famous chefs, protagonists of the international gastronomic community, held inspiring debates in which they explored the most important topics of the sector. During each regional final, four young talents were selected to enter the Grand Final and compete for international awards. The winner of the S.Pellegrino Young Chef Academy Award will be announced during the Grand Finale. The three special awards will be announced in the months leading up to the Grand Finale, starting from the end of June: they are the S.Pellegrino Award for Social Responsibility, the winner of which will be chosen by the Sustainable Restaurant Association, the Acqua Panna Award for Connection in Gastronomy , awarded by the mentors who will support the young chefs, and the Fine Dining Lovers Food for Thought Award, voted on by the Fine Dining Lovers online community.
"We launched the S.Pellegrino Young Chef Competition in 2015 to nurture the future of gastronomy, discovering young talents from all over the world - said Stefano Bolognese, director of the Sanpellegrino International Business Unit -. The number of candidates for this 5th edition, over 4,000 from all over the world, confirmed the value of the project.The Competition is also a path towards the S.Pellegrino Young Chef Academy, a strong global community - over 2,000 talented chefs - born with the aim of involving chefs through a series of activities designed to inspire, connect and connect. The Grand Finale, to be held in October, is a final step and a key moment in our discovery process. Sanpellegrino wishes all the finalists good luck".
Participants in the international final will have the opportunity to cook their signature dishes again, which will be presented to a jury of seven internationally renowned chefs. Jurors will evaluate the finalists based on three key elements: technical skills, creativity and personal vision; each candidate will also be judged on their ability to create positive change in society through food.
lml - 29628

EFA News - European Food Agency