Nestlé launches KitKat Cereal
Available from April in Britain: contain five vitamins, calcium and iron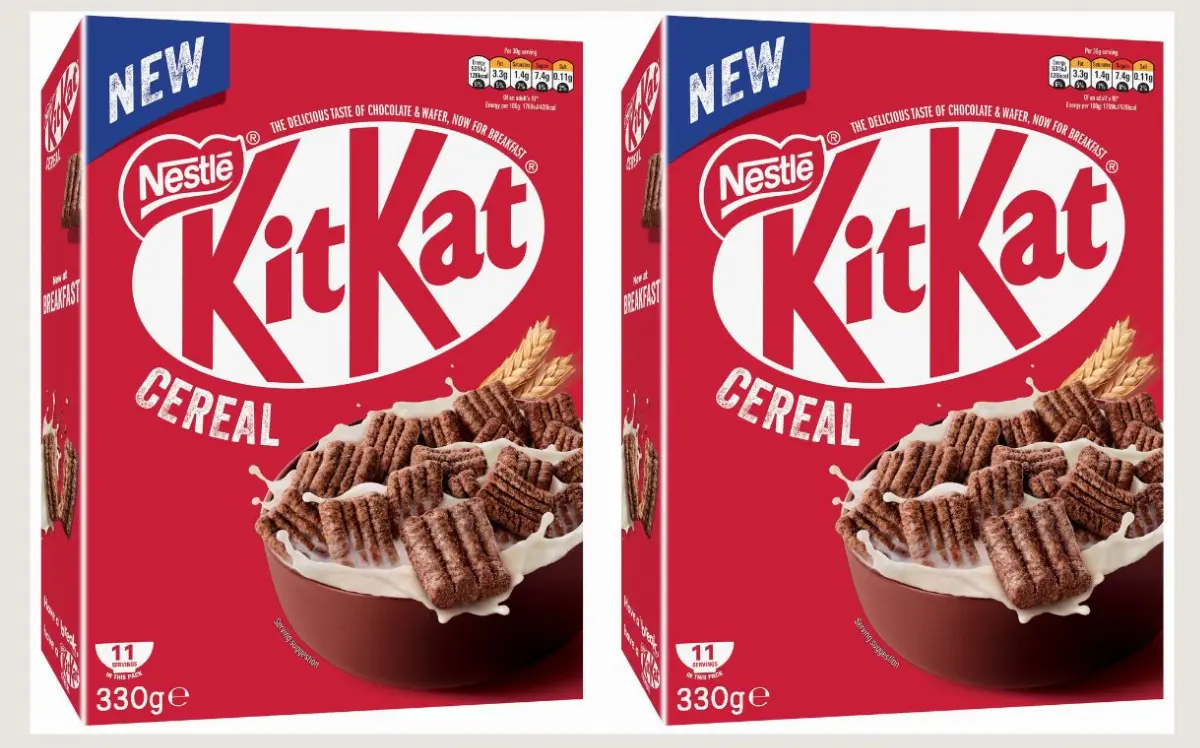 Nestlé has launched new KitKat Cereal, bringing the taste of the famous chocolate bar to milk bowls. Just like the traditional KitKat bar, the crunchy cereal squares combine wafers with a milk chocolate coating and are a source of five vitamins, calcium and iron.
"We are delighted to announce the partnership between Nestlé Cereals and KitKat -Sarah Fordy, chief marketing officer of Cereal Partners UK & Ireland, said-. This new cereal offers a delicious KitKat taste and has been developed to satisfy consumers looking for an occasional, indulgent breakfast option that can be enjoyed as part of a balanced diet".
KitKat Cereal will be available at UK retailers from mid-April. In Italy, meanwhile, KitKat becomes the star of the breaks on RaiPlay's most anticipated talent show of the year: The Rap Game Italia.
fc - 29922

EFA News - European Food Agency