Splash Festival 2023 closes with +40% of visitors
60 stands with more than 100 brands on 2 thousand square meters for the VI edition of the beverage fair in Bari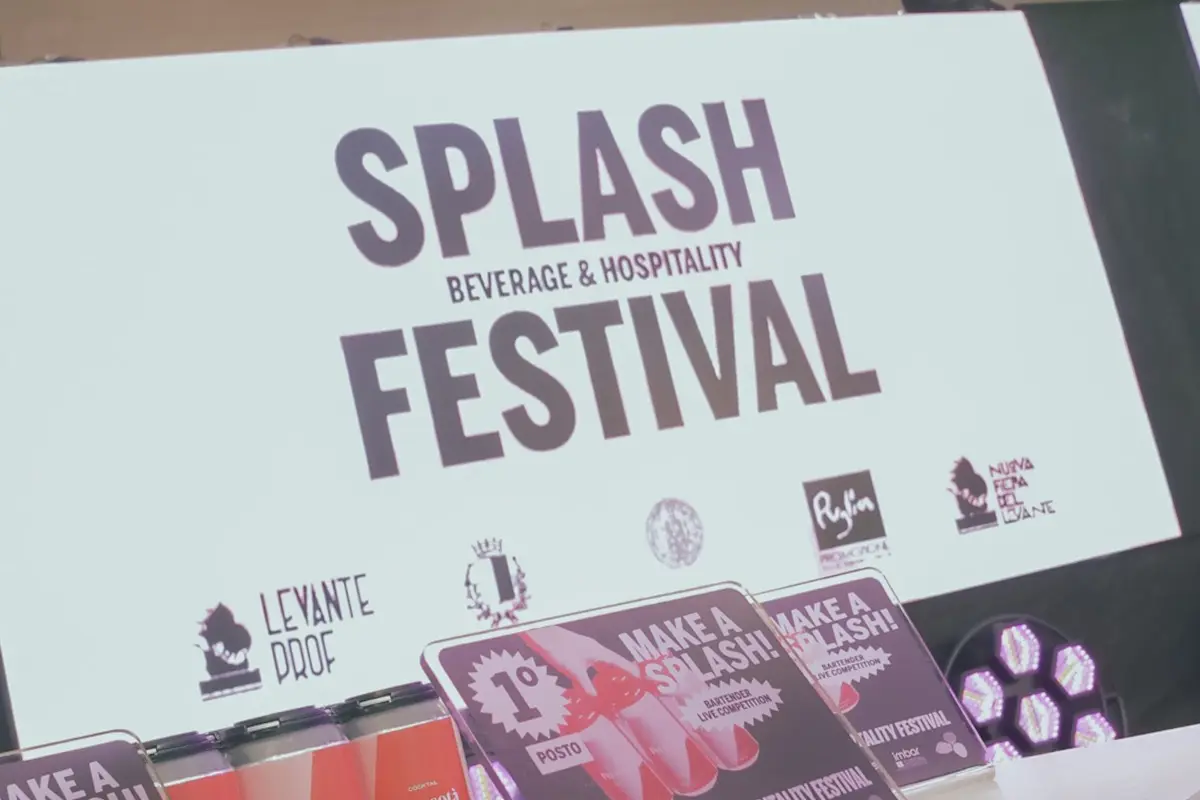 60 stands with more than 100 brands occupied an area of 2 thousand square meters, 10 thousand qualified visitors, with an increase of 40% compared to the previous edition, and hundreds of commercial meetings with Italian and foreign buyers, of which 15% mainly coming from the countries of the Balkan area and from Asia.

These are the numbers of the sixth edition of "Splash - Beverage & Hospitality Festival", the biennial exhibition specializing in the culture of drinking and hospitality which took place in the spaces of the Fiera del Levante in Bari within Levante PROF, the international fair BtoB of the agri-food "made in Italy".

Conceived and organized by Barproject Academy, a training school for barmen, the festival has turned into a real "village" that brought together companies specializing in spirits, liqueurs, cocktails, beers, wines, coffee and water in a single event , insiders, industry associations and the entire Ho.Re.Ca. The format was a winner - the show, completely BtoB, divided into six thematic areas, Wine, Beer, Spirits, Mixology, Smart Food and Innovation, which allowed professionals to make the quality of the products known in more detail and expand networking opportunities - and the placement in the days from Sunday to Wednesday.

"This year - explains Claudio Lepore, organizer of the festival - we have expanded the exhibition area by over 60% compared to the 2021 edition, and we have set up a 40 square meter stage with a LED wall, which has transformed the meetings into real own mini-shows".

More than 100 meetings took place in the stage area, including masterclasses, presentations, competitions and "liquid" conversations - moments of discussion between experts which were opportunities to launch the latest news on products, quality raw materials, technology and new consumer trends - attended by about 150 guests, including representatives of public administrations and business, experts, influencers and bloggers in the sector.

The festival was also the ideal place for high-level contests such as the "live competition", the first competition held in 24 hours in which 10 bartenders from all over Italy challenged each other in the live preparation of original and balanced cocktails. The winner was Vito Cccetto of the "Laurus Cocktail Experience" of Lecce, while the second and third place were respectively Francesco Florio of "Porto Franco" - new opening - of Santo Spirito (Bari) and Emanuele Cacciatore of "Haus " from Bari.

For the exhibitors of the BtoB show, participation in Splash Festival gave "results beyond expectations" with a presence of "highly qualified and quality" visitors, representing "the most important event in Southern Italy for those involved in hospitality and catering" The organizers are now already at work in view of the seventh edition and a dozen events scattered throughout Puglia, which will be held this year.
lml - 30200

EFA News - European Food Agency