Guala Closures: Luca Mammola new Chief Financial Officer
Andrea Cappelletto will be CEO of Labrenta, the Group's Luxury division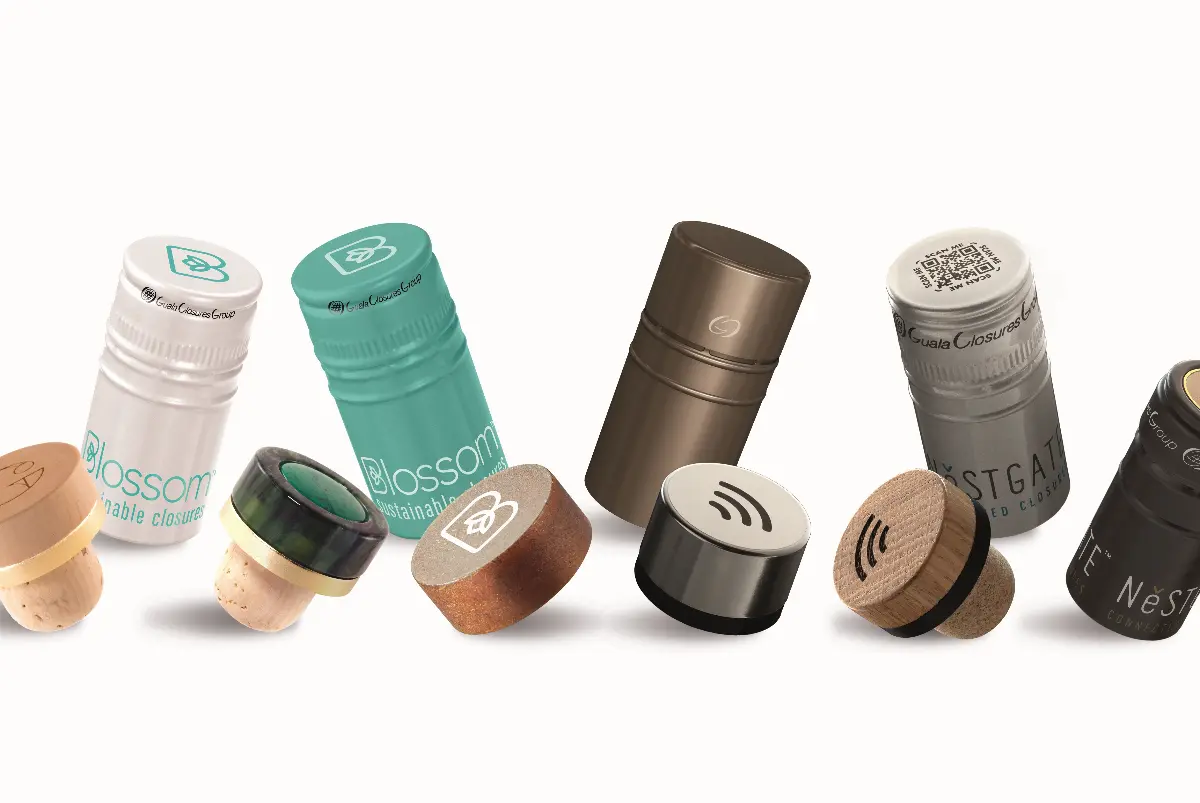 Jonathan Marshall takes over as Business Development Manager Spirits.
Guala Closures Group, producer of closures for spirits, wines, water, beverages and oil, has announced the appointment of Luca Mammola as new Chief Financial Officer (CFO). The Group also announces the appointment of two new executives: Andrea Cappelletto will cover the role of CEO of Labrenta – the Luxury division of the Group – while Jonathan Marshall will be the new Business Development Manager Spirits (Global). These appointments will support the further development and internationalization of the Group, which operates on 5 continents with 31 plants.
Luca Mammola comes from Carrefour Italy, where he held the role of CFO and manager of the real estate sector. Previously, he was CFO of Yoox Net-A-Porter. The new financial director of Guala Closures boasts numerous experiences in managerial positions in large international groups, including Henkel, where, for 17 years, he held top positions in various geographical areas. At Guala Closures, Mammola will lead the overall financial functions of the Group (including accounting, treasury & taxation and compliance).
Andrea Cappelletto has gained significant international experience (in the United States, Europe and Australia) in the management and development of medium-sized manufacturing companies active in various markets. Cappelletto has developed particular experience in the wine and spirits sectors, holding the role of managing director of the US business of Enoplastic (now Crealis).
Jonathan Marshall joins as Business Development Manager Spirits (Global). He comes from Essentra, where he held the position of Global Managing Director, Tapes & Emea Business Director, Filters. Marshall has extensive experience in the packaging industry and international markets. Previously held commercial and general management roles at OI, Inc., Rexam plc and Crown Holdings, Inc.
In October 2022, Guala Closures completed the acquisition of Labrenta, an Italian manufacturer of luxury closures. Gianni and Amerigo Tagliapietra will be promoted to new positions within Guala Closures. In particular, Gianni Tagliapietra will become Group Innovation Lead, focusing on a crucial activity: supporting the Group's innovation activities for key customers for the business. Amerigo Tagliapietra will instead take on a senior position in the Sales & Marketing team, to support the Group's growth in international markets. Claudia Banfi will become Deputy Chief Financial Officer. Finally, as far as economic performance is concerned, Guala Closures confirms its strong growth: according to data for March 2023, the Group recorded a turnover of 928 million euros in the last twelve months, an Ebitda of 177 million euros and an of 140 million euros.
lml - 32934

EFA News - European Food Agency