"Anuga Organic": the largest organic trade fair
Group exhibitions expected in Cologne next October from 16 countries and 4 continents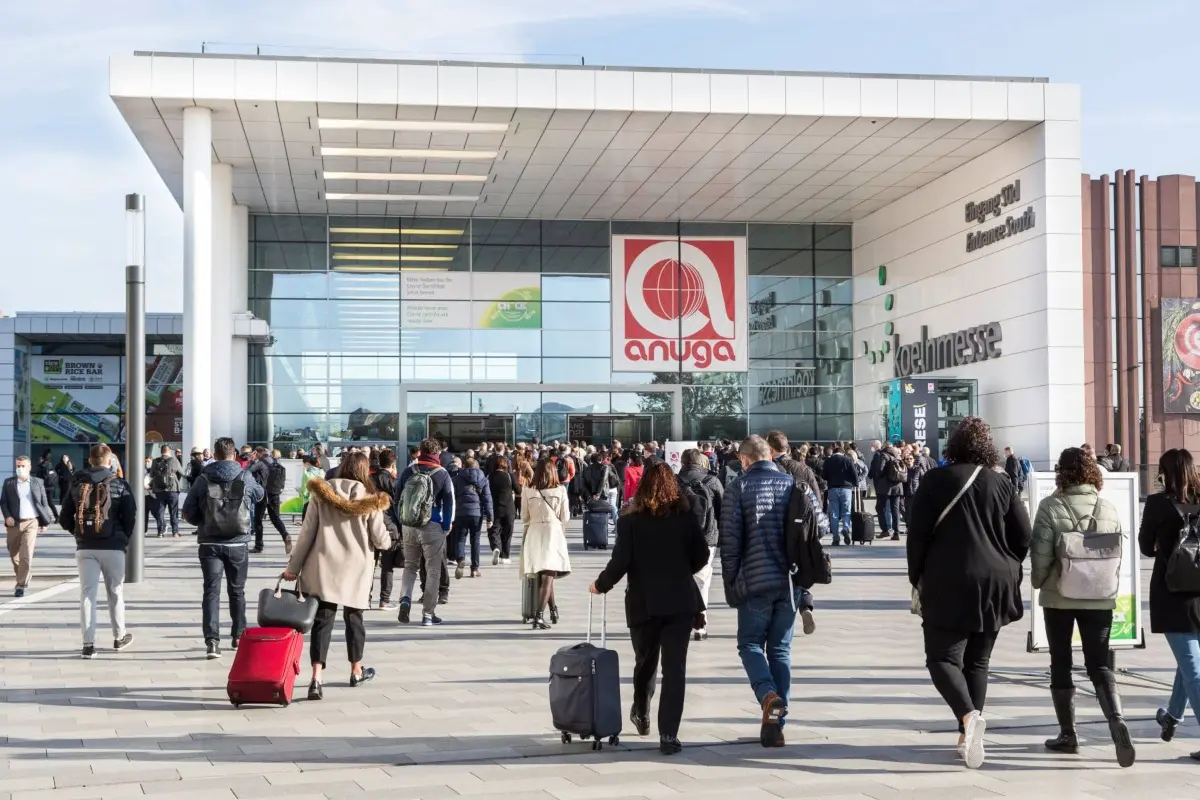 The next edition of Anuga, which will be held in Cologne from 7 to 11 October 2023, will offer a complete picture of the global offer of organic products. At the "Anuga Organic" trade fair, visitors will find a concentrated range of organic products with recognized certification on the market.
The Anuga Organic trade fair, which is also welcomed under the Anuga roof, offers a wide range of organic products from Germany and abroad with a clear focus on export. The approximately 200 international exhibitors will present a wide variety of healthy and sustainable products. Among the main exhibitors are companies such as Smart Organic from Bulgaria, Daabon, Ecofinia, Followfood, Wechsler and Wholey from Germany, English Tea Shop from Great Britain, Elite Green from India, BioOrto, Lauretana and Sipa from Italy, Grupo PSA from Mexico, Tradin Organic from the Netherlands and SDA Gida Tarim from Turkey.
Important group exhibitions are expected from China, Denmark, Italy, Germany, Turkey, the USA, Austria, Romania, Peru, Latvia, Morocco, Paraguay, Hungary, Greece, Estonia and the Ukraine. They will bring with them the organic trends and innovations of their respective countries, contributing to the international diversity of the exhibition.
Overall, the organic food market offers a promising opportunity for companies specializing in healthy and sustainable products and represents a profitable business. At Anuga Organic, the sector's growth trends and drivers are confirmed by a range of organic products tailored to the local target and market, regional products and fair trade. The world's leading food exhibition is preparing to launch organic, clean label and GMO-free products.
Located in the heart of Anuga Organic, the organic supermarket 2023 will present the variety of the entire organic product offer according to a modern organic supermarket concept. This supermarket with organic foods and beverages set up in Hall 5.1 displays a wide range of products for the food retail trade, which includes over 1,500 organic references. Here the latest organic trends will be presented. In addition to the supermarket, there will also be the Anuga Organic On Stage conference programme, which offers round tables and trend presentations, with a focus on the issues that animate the organic industry.
This formula will also involve startups that will launch unconventional ideas and approaches alongside the big players in the sector. From 2023, the offer aimed at startups will be enriched with a public pitch, the application phase of which took place in the spring and which will experience its preview in the context of the review in the month of October. Startups will thus be able to enjoy a platform on which to present projects and products and illustrate the added value of their business models to new contacts.
lml - 33031

EFA News - European Food Agency