Anuga: Granoro presents "Dedicated" restyling and blockchain technology
Significant growth in exports and important innovations in the 100% Puglia supply chain for the pasta factory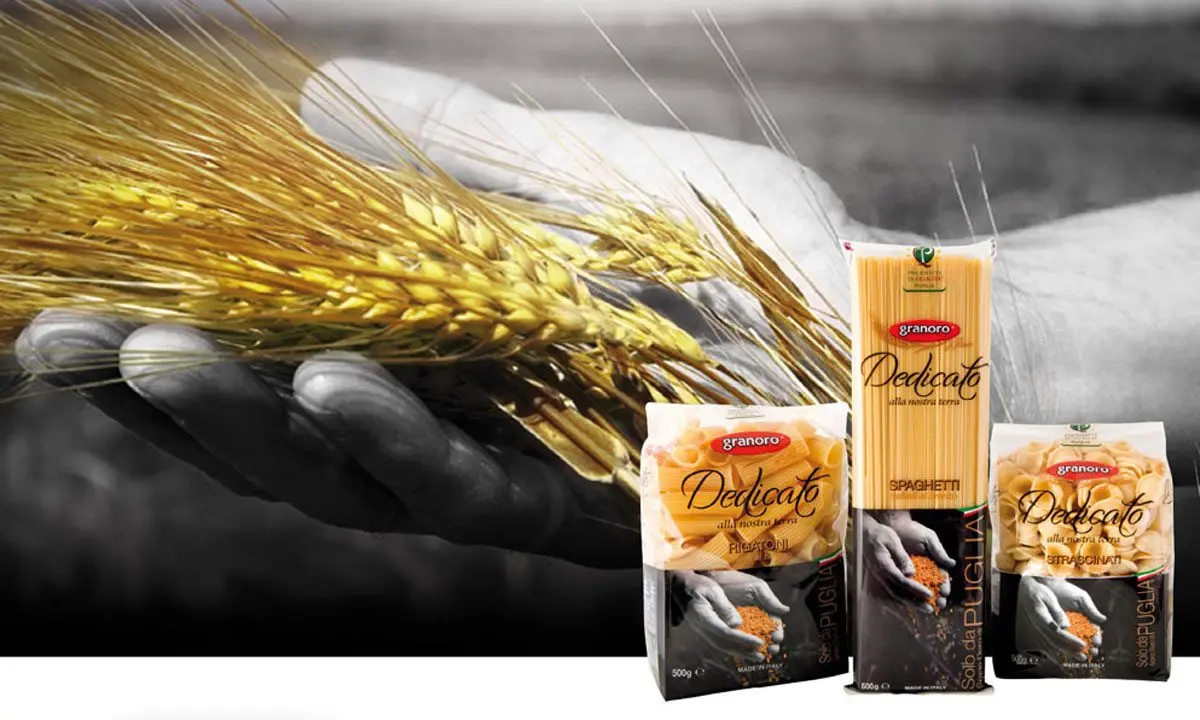 A long-awaited event aimed at exports for Granoro: the Anuga fair in Cologne, scheduled from 7 to 11 October (Hall 7.1 Stand C027a), the main world fair for the food and beverage industry, an important driving force capable of bringing together the largest international industrial community.
Granoro's exports in 2022 accounted for 48% of the global turnover (46 million euros export share), recording an increase of +22% in 2021. The trends of recent years highlight an increase in sales which has involved important Countries such as France, China, Turkey, Qatar, Libya, Saudi Arabia, in which Granoro recorded growth of +60% in 2022.
The trend of Granoro products recorded a clear increase in volumes in the Organic and Whole Organic segments (+13%), but the most important growth sees the 100% Puglia "Dedicated" supply chain line as the protagonist, which grew abroad by +40% in 2022 compared to 2021. Demonstrating how much foreign countries appreciate healthy products with certified origins of the raw materials.
Granoro will present at Anuga the latest news related to Granoro "Dedicato", the pasta line with 100% Puglia wheat, which involved the restyling of the packs of the entire line, paying homage to Puglia, its wheat and its pasta in a modern key .
Among the important innovations that Granoro will present to international buyers, the innovation of the sustainable path stands out with the application of blockchain technology on the packs of the "Dedicated" line, thanks to Dnv's My Story solution. This is a process which, through a simple QR code, tells consumers about all the activities of the Dedicato supply chain, from the geolocation of the plot to the cultivation activities followed, up to the moment of harvesting, guaranteeing respect for the authenticity of the origin of the wheat . Blockchain technology acts as a trust generator by ensuring the authenticity of data and making it trustworthy among stakeholders. Any attempt to manipulate products, existing data or information is made virtually impossible.
lml - 34846

EFA News - European Food Agency