Anuga 2023: here is the Top Ten of innovations
A total of 689 companies with more than 2,200 ideas applied to be included in the special exhibition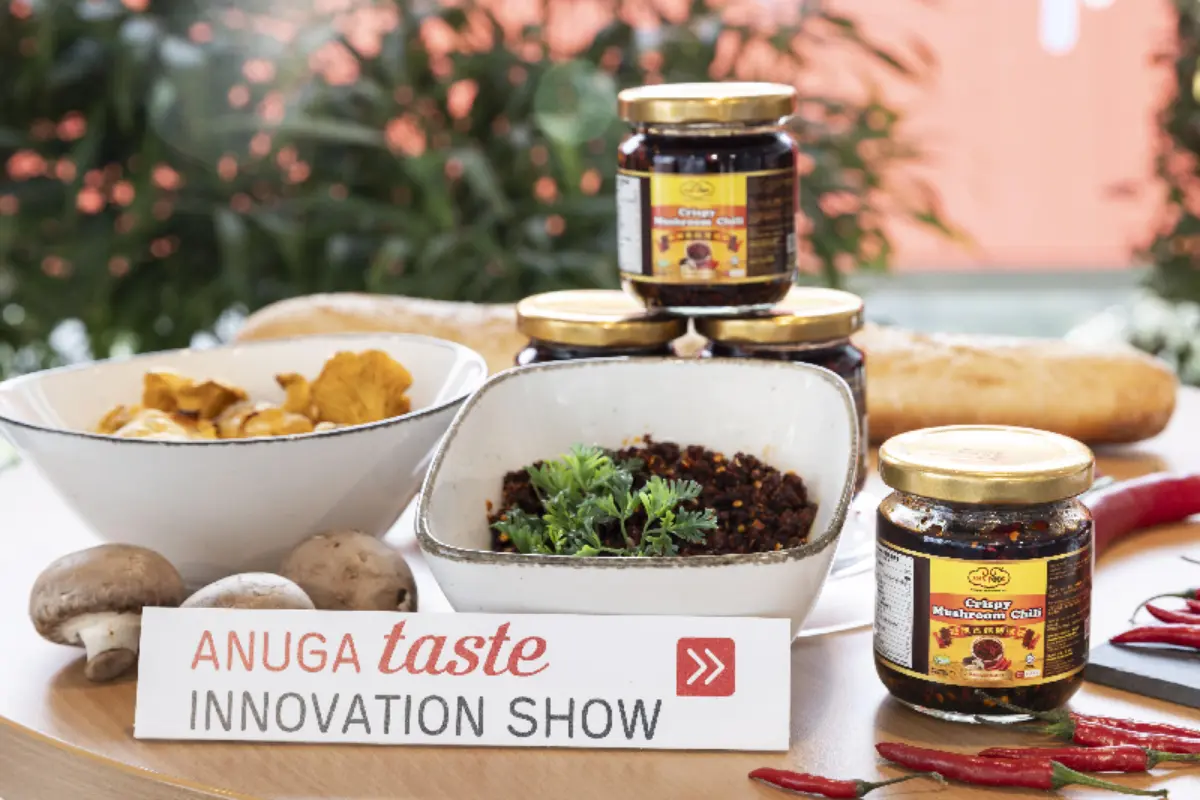 From 7 to 11 October 2023 the international food & beverage industry meets in Cologne at Anuga. Over the course of five days, over 7,800 exhibitors from 118 countries will present an enormous variety of products under the motto "Sustainable Growth" at 10 specialized shows. Interest will obviously be attracted by new trends and international product innovations.
The Anuga taste Innovation Show is the main stage for the best innovations of Anuga 2023. It is considered a trend barometer and a source of inspiration for the global food business and will present selected top innovations from Anuga to operators and media representatives by a jury of international specialized journalists and market analysts. A total of 689 companies with more than 2,200 ideas applied to be included in the special exhibition. The jury - examining all the specialized Anuga salons - selected a total of 68 products and concepts that were successful in terms of idea, innovation, sustainability and creative implementation. Ten products stood out for their particular innovative energy.
The top 10 innovations are:
- Sushi rice bricks by Asian Table Wismettac Emea Holdings Ltd (Great Britain)
- BettaF!sh TU-NAH box
- Dose von by BettaF!sh from Germany
- Melis Pickle Soda from Euro Gida San. Ve Tic. As (Türkiye)
- Alternative to apricot kernel yoghurt from Kern Tec (Austria)
- Crispy Mushroom Chili by Lifestyle Ventures SDN BHD (Malaysia)
- Hexa-creme from Lyson Apiary (Poland)
- Vegan No egg white by Schouten Europe (Netherlands)
- Milch Garum of The Garum Project (Italy)
- Dried and mixed mushrooms from VG Fryer Do-o. (Croatia)
- Weizen Chica Mexicana Tortilla Beer by Leighton Foods (Denmark)
This year's news shows one thing above all: the focus is on alternative proteins, clean label products and products with additional health benefits. In the field of plant-based and clean label products, exhibitors offer soups based on legumes, minerals and proteins and 100% natural ingredients, vegan egg or protein substitutes or handmade Plantuccini, a vegetal interpretation of Cantuccini.
In the field of alternative protein products, the protagonists at Anuga 2023 are fish alternatives. Whether crab balls, seafood or fish alternatives, manufacturers rely on plant-based proteins and fibres. Among the novelties of the fair there are also new alternatives to yogurt based on apricot kernels or oat dressing.
A further highlight are the new products with additional health benefits. In the beverage sector, the focus is on functional substances as well as natural and plant-based ingredients from sustainable agriculture. To reach even the youngest consumers, Anuga exhibitors offer brightly colored, exotic or sparkling drinks. In addition to citrus fruits, both hot and cold drinks focus on floral vegetal flavors derived from hibiscus, jasmine, rose and elderflower. Another important trend is represented by non-alcoholic alternatives, in particular beer and wine. There are also new recycled products, such as tortilla beer made with leftover tortillas.
If we're talking about fermentation, the Anuga taste Innovation Show offers products such as chilli with mushrooms or a sparkling fruity drink based on fermented cucumber juice. Creative ideas recall Halloween, for example. For example, one company offers a black Leberkäse. The exhibition catalog is available exclusively on the Anuga website.
lml - 34936

EFA News - European Food Agency