HostMilano 2023 kicks off with over 2,100 exhibitors from 50 countries
The companies present at the event (October 13-17) cover a 178 billion euro market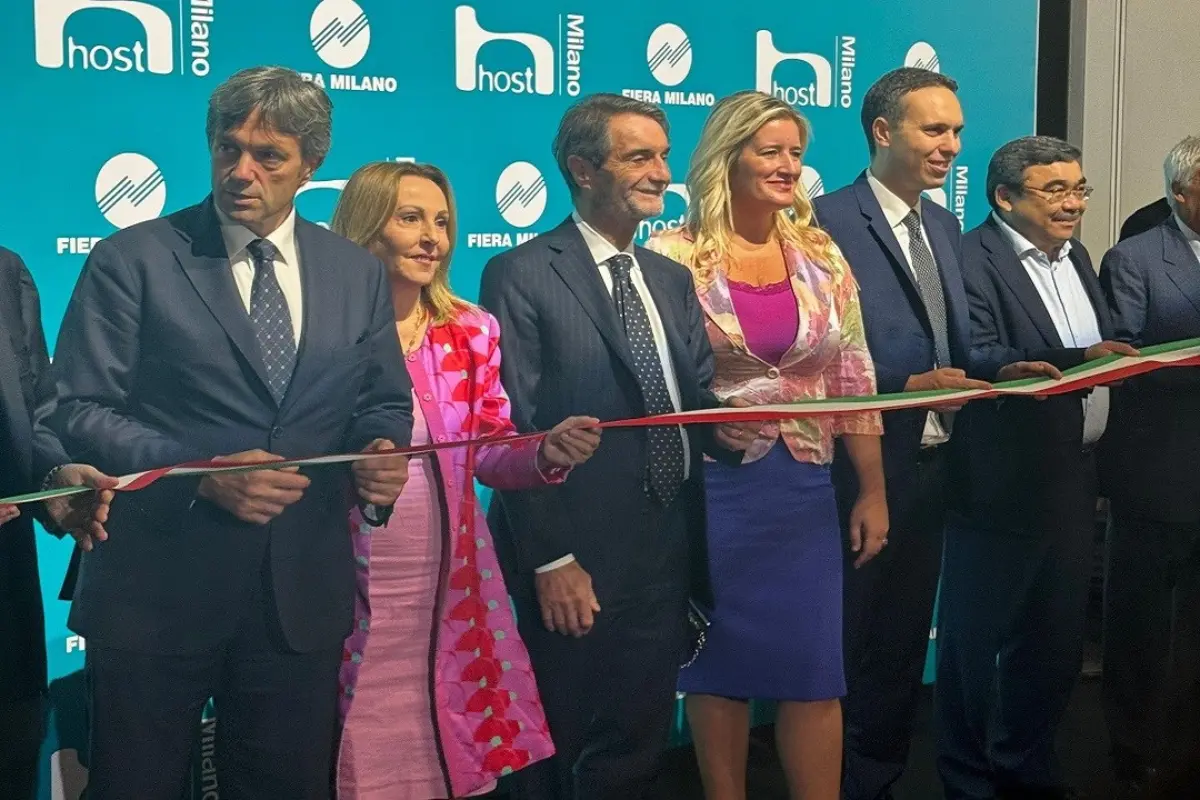 There will be more talk than usual about innovation, technology, artificial intelligence and the circular economy at HostMilano 2023. The exhibition dedicated to catering and hospitality opens its doors today at the Milan-Rho Fair, over 2,100 exhibitors, of which the 40% international from 50 countries, and over 700 highly profiled top buyers from 75 countries. The companies present at the event cover a 178 billion euro market.
HostMilano will end on Tuesday 17 October and will dedicate a lot of space to the performances of starred and highly decorated pastry chefs, mixologists and bar tenders. There will be no shortage of debates by experts and academics. This is the 43rd edition, for which the organizers have announced numbers comparable to 2019, the last pre-pandemic event.
The president of Ice Agenzia Matteo Zoppas was present at the ribbon cutting, in the presence of representatives of the government and local authorities - from the Municipality of Milan to the Lombardy Region - as well as a large delegation of Consuls from numerous foreign countries.
"A strategic, very important sector which, mistakenly, is talked about too little - commented the president of the Lombardy Region Attilio Fontana at the time of the inauguration -. Let us never forget that Italy, both for exports and imports, is at the top in everything relating to the hospitality sector. This fair takes on international importance as regards, in general, attractiveness and, specifically, as regards tourism. Precisely for this reason, Lombardy believes a lot in these initiatives and wants to continue to be a point of reference for events like 'Host'".
lml - 35116

EFA News - European Food Agency