Italy's Arrital continues its corporate strategy of expansion in Greece
New store in Thessaloniki for the company from the WeDo group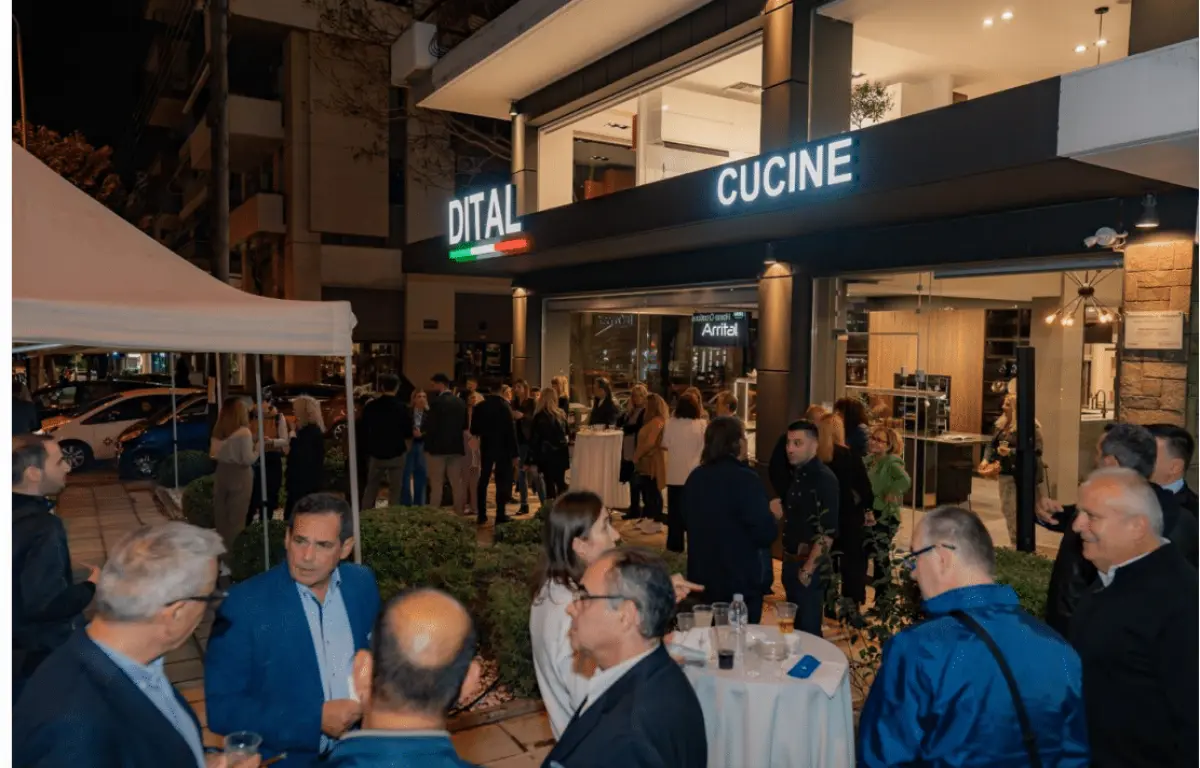 Arrital company from Fontanafredda (PN) of the WeDo group specializing in the production of kitchens opens a new store in Greece, in Thessaloniki precisely. The new showroom expands over 200 meters of floor space where three kitchens and two feeling home areas are displayed in addition to a "materioteca" space that offers a range of materials for the creation of increasingly customized solutions.
The Salonjcco opening joins those, also in Greece, in Athens, Igoumenitsa, Kalamata and Larissa. "This-underlines the company's statement-is another step that reflects the strategic importance of the Greek market for Arrital, a market that continues to grow significantly economically." Inside, visitors will have the opportunity to explore three different kitchen settings and two Feeling Home zones as well as the Materioteka space.
Located in the heart of the design street, the new store boasts three large windows displaying the brand's kitchen and living collections. This space is designed to facilitate interaction between retailers and customers, allowing them to explore and experiment with customized materials and solutions.
Kitchens on display include the Nautila, Ak_04 and Ak_Project models, "which embody the perfect fusion of functionality and aesthetics", the note adds. The Materioteka space, on the other hand, houses the offerings in terms of materials: woods, laminates, lacquers, and top surfaces.
The space is "set up as a workshop for participatory design between retailer and customer, be it an architect and a consumer". The new opening in Greece, the company stresses, "represents another step forward in promoting integrated design, a fundamental principle in Arrital's design culture".
The company is controlled by WeDo Holding, a company that brings together companies in the home, kitchen, office, and contract sectors: 2022 closed with 254 million euros in sales, up 46.1% from the previous year.


fc - 35634

EFA News - European Food Agency