Cointreau celebrates 75 years of Margarita with a new bottle
o pay homage to the iconic cocktail, a limited edition and a new recipe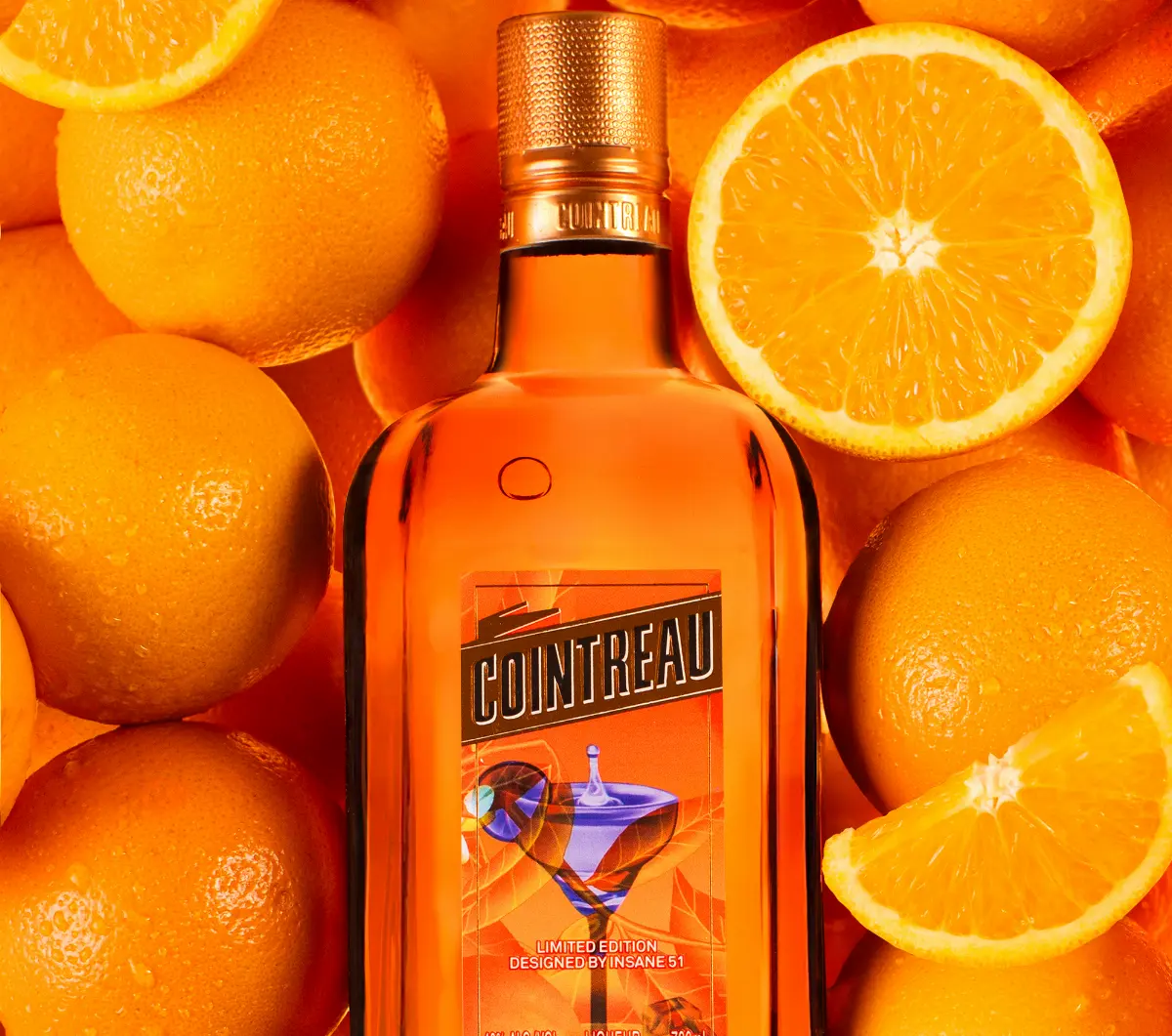 Cointreau, the aromatic French liqueur with a crystalline colour and an orange flavour, celebrates the 75th anniversary of Margarita, one of the most iconic cocktails in the world. To celebrate the anniversary, explains an official statement, "Cointreau joins the visionary artist Insane 51 to create a limited edition of the classic bottle, a mix of tradition and modernity that pays tribute to the origins of this liqueur, while showing its innovative spirit".
For the 75th anniversary of Margarita, Cointreau's master mixologists have developed a new recipe that combines the sweetness of orange juice with the delicacy of bergamot black tea. The result is a Margarita that "captures the very essence of the orange, giving a touch of elegance and freshness in every sip".
The brand was founded in 1849, in the heart of France, when Adolphe Cointreau, pastry chef of Angers, decided to diversify the family business by including liqueurs. Years of experience in the production of distillates led his nephew Edouard to the decision to specialize in the processing of orange, a rare and precious fruit for the time. Cointreau was born in 1938: a crystalline liqueur, balanced, three times more concentrated in flavor and less sweet than the liqueur of the time, a precise blend of dried and fresh sweet and bitter orange peel.
Cointreau is not only a great liquor to be enjoyed alone: a few years later, it revolutionizes the art of mixology. In 1948, in fact, in Acapulco, it was the orange liqueur that allowed the creation of Margarita, a cocktail with a strong, fresh and fruity taste. Cointreau is one of its main ingredients, so much so that "a Margarita without Cointreau is not worth its salt".
Today the brand celebrates the anniversary of the cocktail together with an artist who has redefined the rules of his industry: it is, as we said, Insane 51 who designed the new limited edition bottle, "bold and modern interpretation" of the iconic Cointreau bottle. In fact, the artist has made the bottle "a true work of art for the collection", proposing the first interactive design in the history of the house: just frame the QR code on the label and use the filter that appears to discover the three sides of the bottle.
"Using its distinctive technique and replacing the classic colors with the characteristic orange and blue of the brand -underlines the official note-, Insane51 creates three panels to pay tribute to two worlds: on one hand the art of mixology with a tribute to the creation of Margarita, on the other the distinctive ingredients and aromas that make Cointreau unique".


fc - 35797

EFA News - European Food Agency