Prosciutto Toscano PDO: Canada is the second largest non-EU market
The cured meat consortium will be the protagonist of two events of the VIII Week of Italian Cuisine in Toronto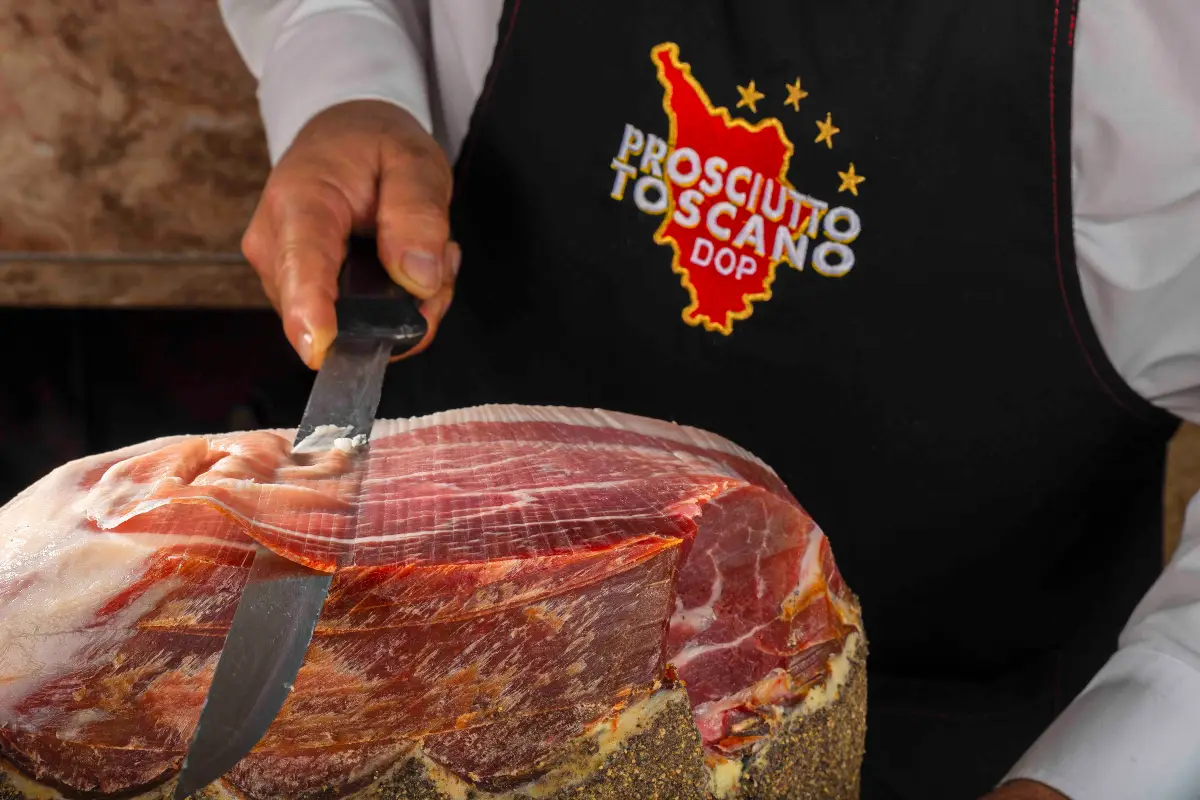 The Consorzio del Prosciutto Toscano Dop flies to Canada, where on 15 and 17 November it will be the protagonist of two events in Toronto on the occasion of the VIII Week of Italian Cuisine in the World, an annual thematic event dedicated to the promotion of quality Italian cuisine and agri-food products , which this year is celebrated from November 13th to 19th. Canada represents the second main non-EU market for the Tuscan product. An important market which has seen growth of 14% in the last three years. We remind you that, overall, the consumer turnover of Tuscan Ham in 2022 was close to 75 million euros. The share of exports, on the other hand, represents 15% of the sector's consumer turnover, divided geographically into 70% EU area and 30% non-EU area.
The participation of typical Italian products in the two events scheduled in Canada is developed in collaboration with the Tuscany Region and sees the Consortium as a protagonist alongside three other local excellences: Pecorino Toscano PDO, Finocchiona PGI and Olio Toscano PGI. On November 15, Prosciutto Toscano Dop will be promoted in a masterclass at the Cooking School "Nella Cucina" in Toronto, where it will be presented and enhanced by the Italian-Canadian chef Roberto Frachioni , together with the other three Tuscan gastronomic excellences.
Around thirty industry operators, social media and influencers will take part in the event and will be able to taste and learn about the products presented for tasting. On November 17, the Tuscan DOP will also be the protagonist during the cocktail reception of the Icco Unico Primo Pentola d'Oro Awards, an annual chamber of commerce event dedicated to the food & beverage sector, which promotes the excellence of Italian cuisine and its centuries-old traditions. During the cocktail party that precedes the dinner, the Consortium will be present with its own stand and will offer samples of the product for tasting.
Director Emore Magni comments on the participation as follows: "North America represents 15% of our total exports for us, we continue to record good performances. We therefore wanted to seize these important opportunities in Toronto to promote our product as part of the Week of Italian Cuisine in the World and in collaboration with the Tuscany Region, alongside three other agri-food excellences in the Tuscan territory, with the aim of creating a system and proceeding in the wake of other promotional activities already developed together in these markets".
The United States and Canadian markets are of strategic importance for Tuscan Ham: there are various promotional initiatives carried out in this area, for example participation in the new openings of Eataly stores in Toronto and New York with product tastings.
lml - 35870

EFA News - European Food Agency