Unilever unveils first sweet and sour popsicle
Marketed in Uk and Ireland by Wall's, the Algida brand from across the Channel, it contains real fruit juice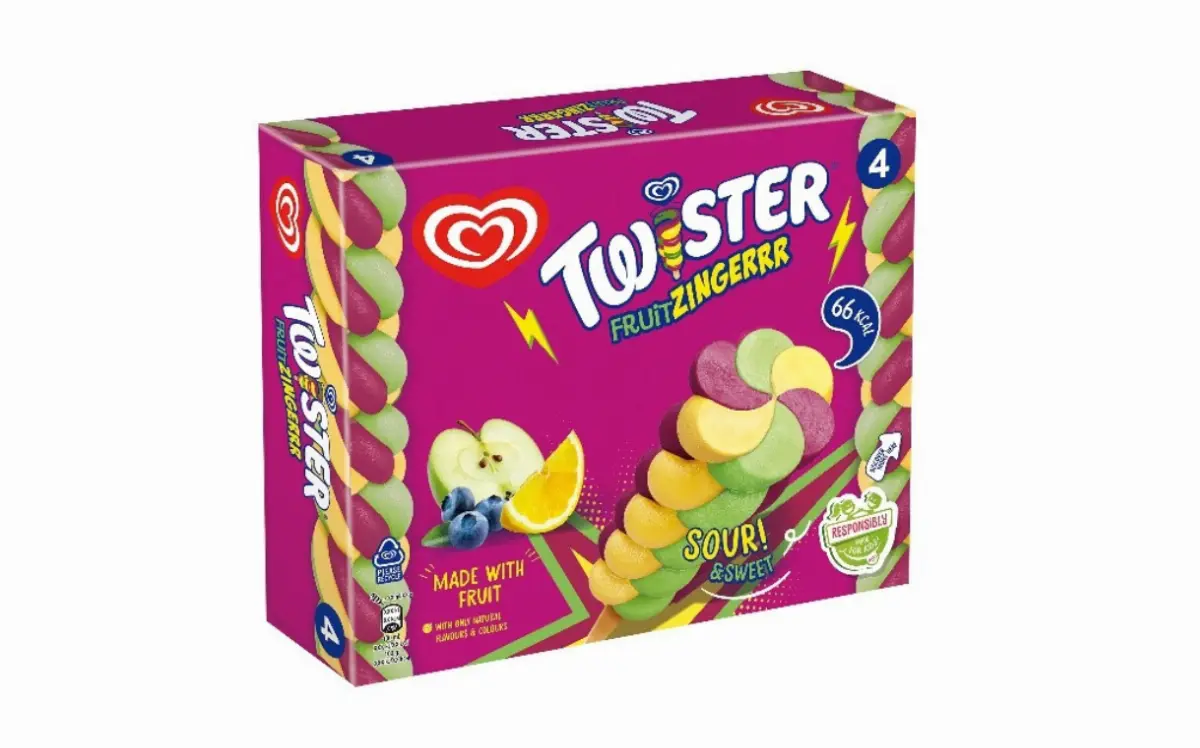 Unilever introduces the first "sweet and sour" popsicle. It is called Twister Fruit Zingerrr and has just been launched by Wall's, the British brand of Italian Algida (whose Viennetta, Magnum and Cornetto it markets overseas) owned by the British giant.
The popsicle is made from real fruit juice, with no artificial flavors or dyes: it contains a blend of tangy apple, sour lemon and sweet blueberry and has only 65 calories per serving.
"In a competitive market, sometimes you need to twist things up to stand out from the crowd -emphasizes Jennifer Dyne, head of Unilever's Ice Cream unit in the UK and Ireland-. Fruit Zingerrr, with its bold, vibrant flavor profile and bright, colorful appearance, does exactly that. We have no doubt that this novelty will resonate on the shelves-it's bright, fun and hard to ignore".
"Ice creams and lollipops -Dyne adds- are a special category in that they can bring moments of happiness and joy into people's daily lives. By offering a range of entirely non-Hfss children's products, we offer parents an even easier choice for treats and dessert occasions".
Available in grocery, wholesale, and convenience stores, "Twister was the number one children's brand by absolute sales growth in 2022 -the manager continues-. We know this is a positive product from consumers-it is loved by children and adults who are looking for a fruity, refreshing option when choosing ice cream. Our Responsibly made for kids initiative also gives retailers the confidence that we are committed to creating better ice cream for their customers".
fc - 28848

EFA News - European Food Agency