Macfrut 2023 doubles its space
2800-square-meter test field in two pavilions on the west side of the Rimini fairgrounds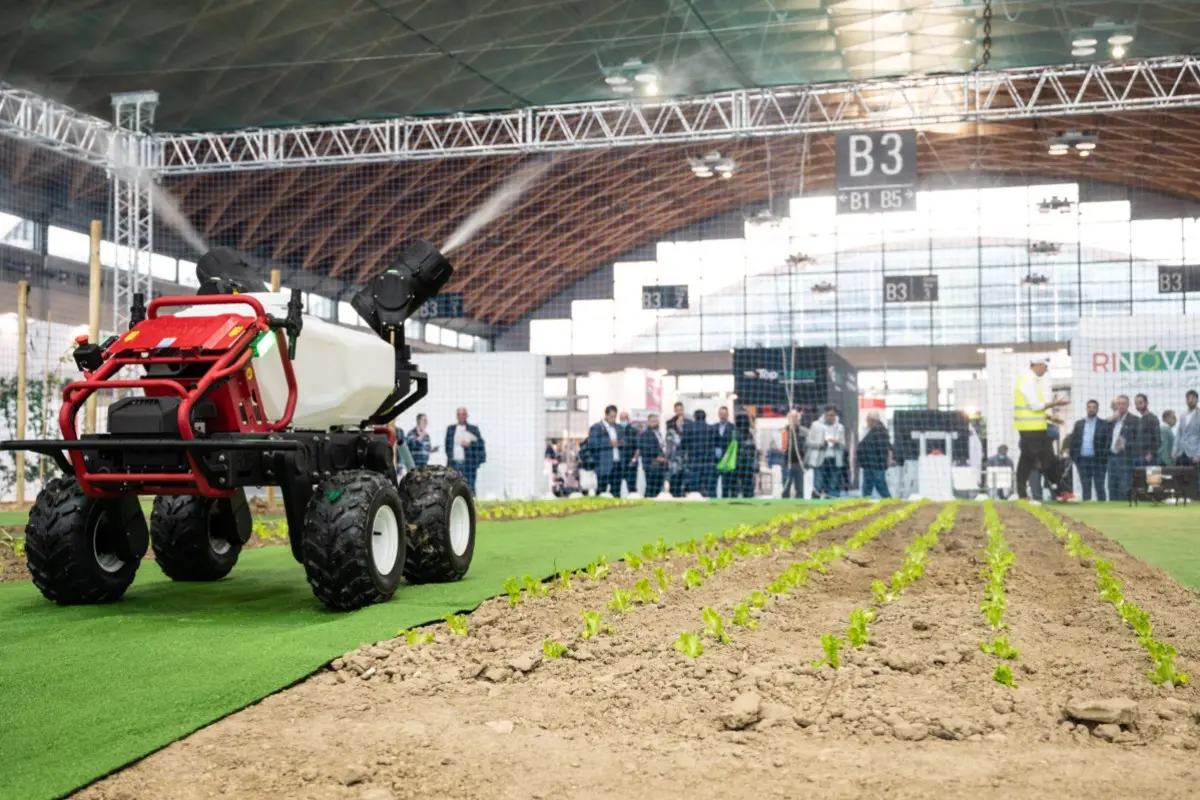 Innovation is at home at Macfrut, international fruit and vegetable fair (May 3-5, 2023). So much so that it will double the space on the latest innovations in water saving, nursery gardening, sensors and technological systems, field intervention techniques, research, breeding and more. All this will be possible to touch upon in the two dynamic areas for the first time housed in Halls C1 and A1 of the Rimini Expo Centre (west area of the fairgrounds), set up as a real en plein air test field. A total of 2,800 square meters of space divided into two pavilions, coordinated by Luciano Trentini, an expert agronomist who has worked with Macfrut for years, to understand trends and tendencies in the fruit and vegetable sector.
"Macfrut is a supply chain expo in which exhibitors also have the opportunity to show in the special dynamic areas, to qualified visitors, some of the main innovations in the sector -explains Trentini-. The success seen in past editions has led to doubling the area to offer a real gym where participants can touch and enrich their knowledge base for an increasingly up-to-date, innovative and performing fruit and vegetable industry".
The dynamic area in Hall C1 will be the one most oriented to the fruit sector, thanks to the strong presence of nursery operators. The plants present will be protected by covering nets that, depending on the grower's needs, can be used as anti-hail, anti-rain and anti-insect nets to preserve fruit quality and defend crops from alien insects (Asian bug, drosophila, etc.). The plants will be irrigated with ultra-modern and sophisticated irrigation systems. Protagonists will be kiwi, cherry, table grape, apple, strawberry, and a new entry for Macfrut 2023, chestnut. "This year, in fact, for the first time in the history of Macfrut, a chestnut supply chain is planned, which includes some dedicated equipment (harvesters, sorters, etc.) -Trentini continues-. That of fruit growing is a world under great tension, particularly because of the scarce availability of labor, which is why many robotic machines are being studied, some already operational, which allow to help the enterprise in this onerous operation.
All the plants will be equipped with sophisticated specific irrigation systems and a range of other instrumentation such as sensors to control climate, soil temperature and humidity, anti-frost equipment, etc., useful to the fruit grower in his technical choices. The second demonstration area (Hall A1) will feature different exhibition sectors. A part of the demonstration area will be dedicated to spices, herbs and medicinal herbs with the presence of some already cultivated species to which will be added the novelties of the sector.
fc - 29901

EFA News - European Food Agency