Pastilles Leone's new life starts again from chocolate
The historic company, now owned by Barilla, doubles its Collegno (TO) plant and aims to triple sales in 5 years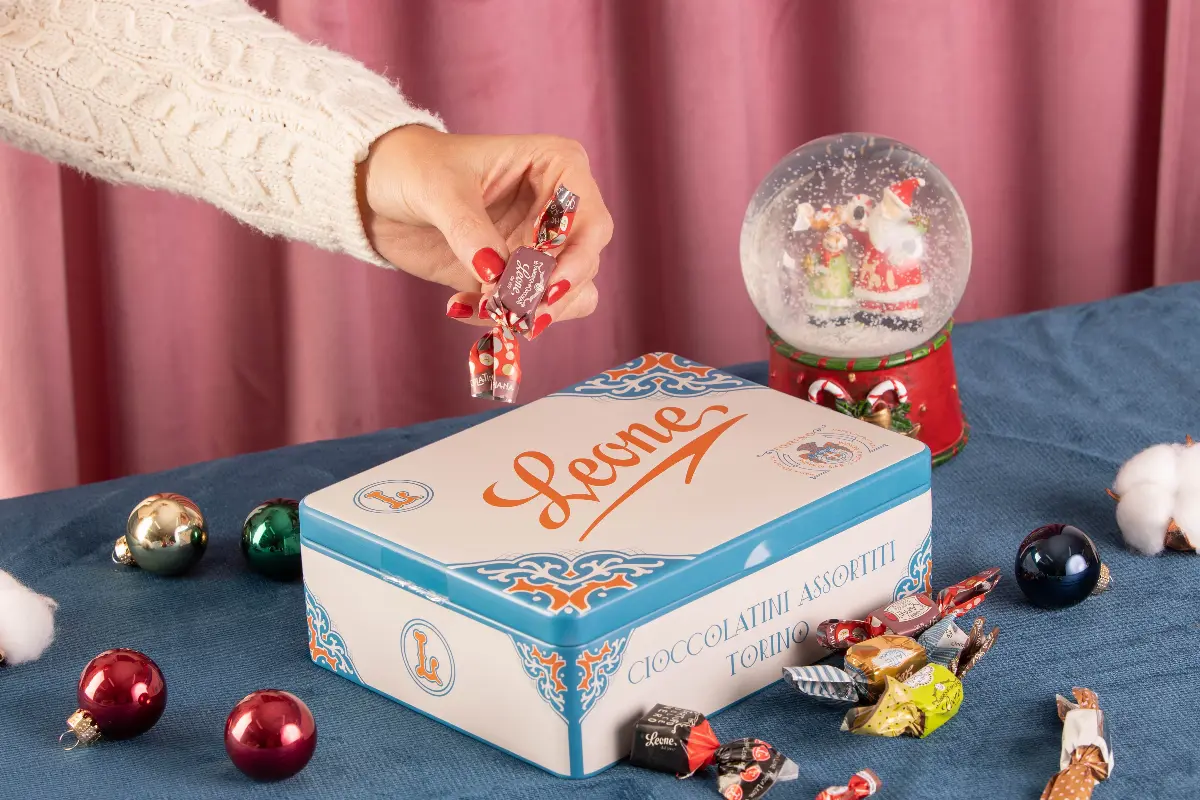 The historic Turin-based Leone tablet company is reborn. Founded in 1857 and passed into the hands of Luca and Michela Barilla since 2018, it is now doubling its Collegno headquarters with a green factory open to the public. The 84-employee company, which now turns over €11 million, aims to triple its turnover in the next five years.
This starts with a new 7,000-square-meter plant that is completely environmentally sustainable and certified Leed Gold, the world's certification for energy conservation in construction. The plant includes a large atrium, where the shop, cafeteria, reception desk and "greenhouse" will face: inside you can see the candy and chocolate production processes.
"The ownership strongly wanted this solution to expand production, but also to interact with the territory, allowing those who wish to do so to observe our confectionery production up close -explains Massimo Pozzetti , ceo of Leone, to Corriere della Sera-. We are within an industrial area, but with the new plant we bring a point of non-trivial aesthetic beauty".
The project also involves the redevelopment of the surrounding area, including the bike path that runs alongside the factory and a large parking lot that is also accessible to buses. "With the new factory -the ceo adds- we will be able to accommodate much larger and more organized numbers of people".
"Historically -the ad goes on- Leone has always been in chocolate, apart that has never been over-publicized and distributed partly because the sales channels are different from candy. But now we want to strengthen it. For Easter we are launching our first egg, a mix of chocolate and jelly beans. A high-end, numbered product sold in confectionery".
The company in 2018 had a turnover of 9.2 million euros and has held steady growth: for the next five it has ambitious plans especially abroad. "The first big step is to reach 30 million euros in turnover, three times more than in 2022 -the manager emphasizes-. We aim to expand distribution in Italy and abroad, which today is worth only 15 percent. The goal is to reach 30 -40% of European markets in the next five years".
"The difficulty outside our country is to find distributors who know how to build a premium brand within them - Pozzetti specifies-. Switzerland is a very good market for us; small, but one that recognizes the quality of confectionery products. We made a deal in Germany. One of the deciding factors is how much the local population already appreciates made in Italy. If there is already a strong presence of Italian products, it is easier for them to understand us." Other markets in the crosshairs are those in northern Europe.
fc - 28831

EFA News - European Food Agency