Bakery: Ferrero acquires Fresystem
Company specializing in frozen, sweet and savory baked goods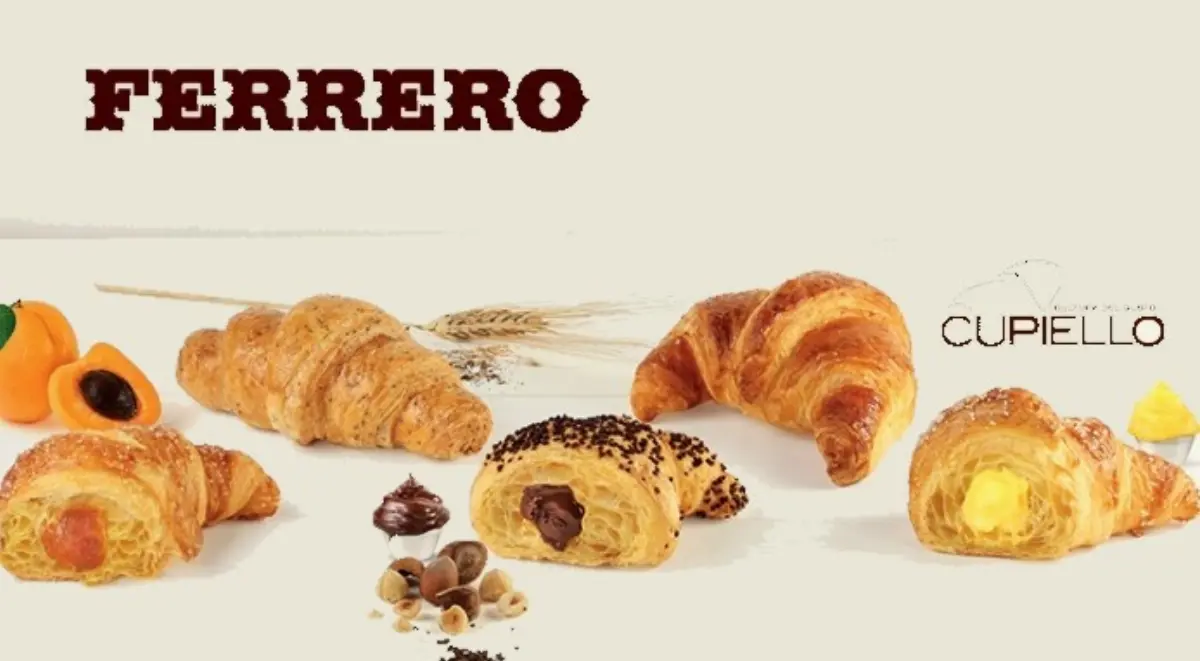 Strengthening in foodservice for the Ferrero Group, which today announced the acquisition of Fresystem, an Italian company that is a market leader in the "Italian breakfast" frozen bakery sector, known for its Cupiello brand, and a supplier to major bar chains in Italy, such as McCafé and Chef Express.
"The acquisition is part of Ferrero's strategic growth path in the enlarged sweet off-meal market, and is in a high-potential segment -reads a Ferrero note-. The transaction consolidates Ferrero's position in Italy, which remains a strategic hub for the Group in terms of both production and market. The Caivano plant becomes Ferrero's second production hub in Campania and joins the historic Sant'Angelo dei Lombardi plant in the province of Avellino."
Fresystem, founded in 1983 and acquired by the Simioli family in 1991, is a reference point for industry players. The company, which ended 2021 with a turnover of 60 million euros, operates in Italy through its production hub in Caivano (Naples). It produces and distributes Cupiello-branded references and operates as a contract manufacturer.
Fresystem's strength is the use of fine ingredients, including exclusive fresh mother yeast, kept and regenerated daily in a dedicated area of the plant, combined with innovative production processes and technologies.
The transaction, subject to customary closing conditions, is expected to close in the coming months, Ferrero's press office reports. Financial terms of the transaction were not disclosed.


fc - 28916

EFA News - European Food Agency