CibusTec, pinsa protagonist along with cheeses and packaging
Great interest at the event for carbon footprint, fight against waste, food redistribution, waste management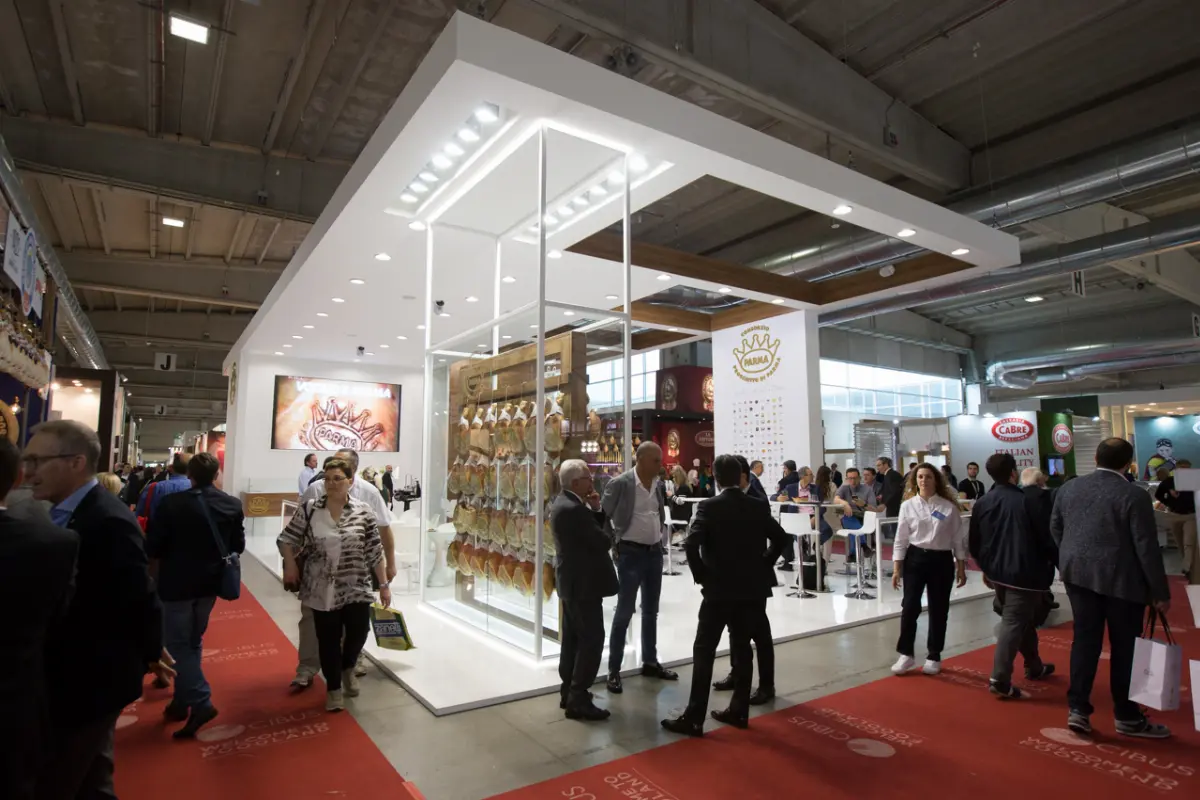 Cibus Tec, the Koeln Parma Exhibitions exhibition dedicated to food & beverage technologies, closed on Friday 27th October. Waiting for the last "barrels", Thursday, October 26 took place the third day of the theme of topical issues. An example was the meeting organized by the Order of Food Technologists of Emilia-Romagna, Tuscany and Umbria entitled "The impact of the circular economy on food security". There are many points for reflection such as carbon footprint, the fight against waste, food redistribution and waste management. The seminar closed a three-day work of the Order.
At the same time, on the occasion of the 120th anniversary of the foundation of the International Milk Federation and the Italian Committee, a conference was held to give voice to the dairy industry, excellence of Italian food production: the objective is to team up through the sharing of virtuous business experiences and new strategic lines in order to face in a compact way the next challenges.
In Hall 2, visitors to the Cibus Tec Industry and Demo area, which recreates three highly automated production lines at the fair, continue to receive great curiosity. The first is dedicated to a bakery product of the Italian tradition that has experienced an incredible boom in recent years, first in the channel away from home and then in organized distribution, continuing to be successful abroad: we talk about the pinsa whose processes of kneading, forming and packaging of the finished product are oriented to the goal of optimizing production, avoiding residues and waste, as well as ensuring extreme weight accuracy.
A second line recreates the portioning and packaging processes of hard and semi-hard cheeses. The first step is cutting, an operation that can be carried out with different diameters and heights, obtaining products with fixed geometry or calibrated weight. The portioned cheese comes through a transport system to quality control, which takes place in 2D and 3D, analyzing the product both dimensionally and cosmetically. Two anthropomorphic robots manipulate it, placing it on as many machines assigned to packaging.
The third line proposes the packaging of products in Doypack "save product" bags, applied to candies. An aspirator transports the confetti up to the 10-head weigher, which may correct the dose of product to be included in the package. The packages pass through an in-line welding sealing control system to ensure food safety and the quality of the final product.
In Hall 4, in the Cibus Tec Digital Factory, we enter factory 5.0, where digital technologies, such as Industrial Of Things, Virtual Reality and Artificial Intelligence allow to optimize production efficiency, Simplify maintenance and training operations, make production more sustainable and enable new after-sales business models for machine manufacturers.
fc - 35513

EFA News - European Food Agency